'LPBW': Fans Are Calling Amy Roloff a 'Hoarder' After Matt Roloff Explains There's 'Stuff Everywhere' Prior to Her Move
Amy Roloff from Little People, Big World had a tough time moving off of Roloff Farms. After she and Matt Roloff divorced, Amy decided to buy a place and leave the farm property she lived on for many decades behind. Now, on season 21 of the show, we're watching it all unfold.
Matt talked to girlfriend Caryn Chandler about Amy's move — and it seems Amy had quite a few belongings that were all over the place. This prompted some fans to accuse Amy of hoarding. Here's why.
Matt Roloff talked about Amy Roloff's move off of Roloff Farms in 'Little People, Big World'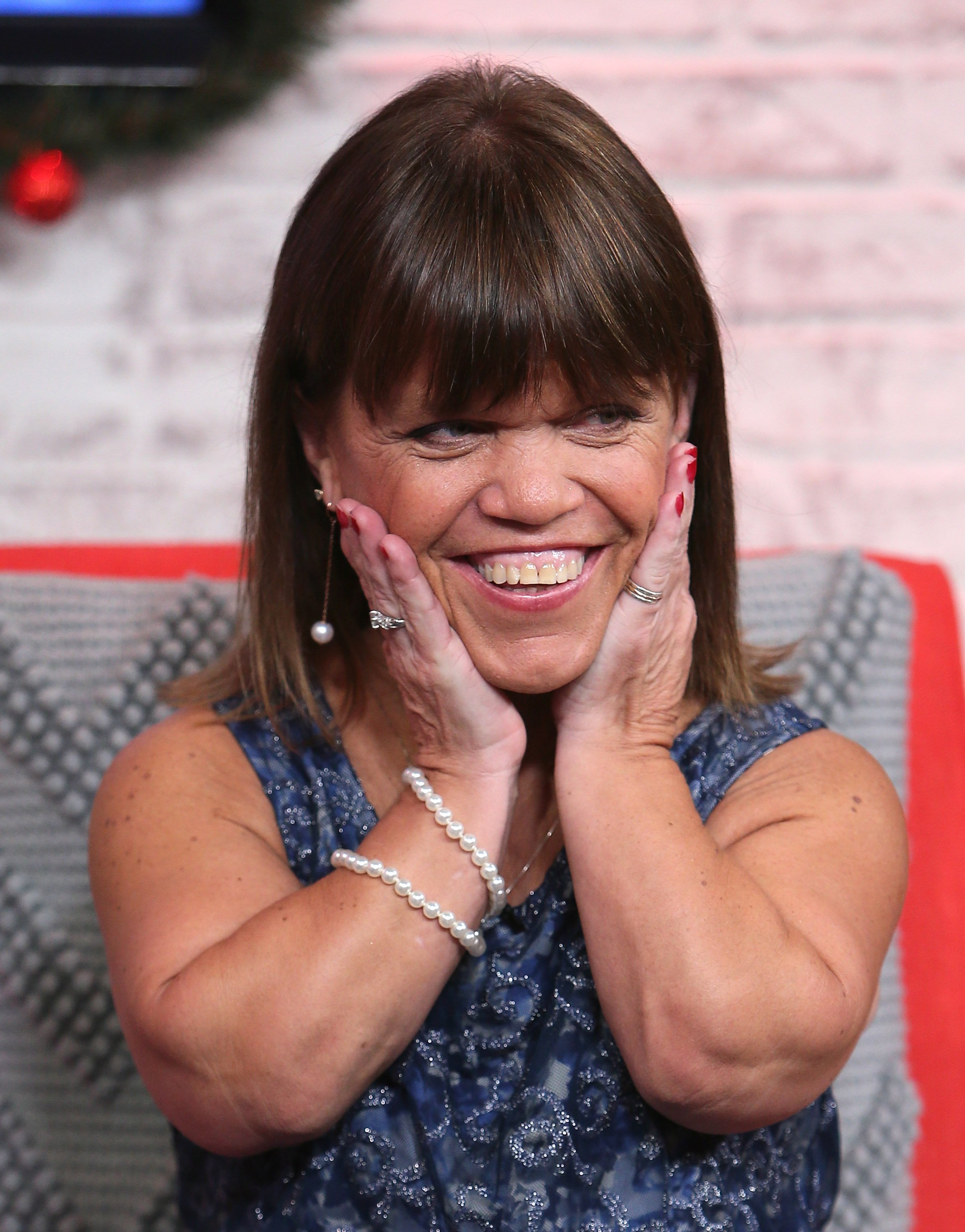 Matt and Amy are at odds when it comes to Roloff Farms. Those who follow the Roloffs on Instagram know Amy sold her half of the farm to Matt and moved into her new home, but LPBW is now going over all the ins and outs of this ordeal. And both Matt and Amy talked at length about their feelings.
According to Amy, she didn't feel like Matt was giving her enough time to make a decision regarding what she was going to do with her half of Roloff Farms. Matt gave her six weeks to decide whether she would sell her part of the property to him or not. And after a few weeks of no answer from Amy, he rescinded the offer.
As for Matt, he wanted an answer from Amy as quickly as possible so the farm drama could be over. "The big reason I want to get this done is for the family to have some closure," Matt told the cameras. "And I think Amy agrees with that."
Matt mentioned to Caryn Chandler that Amy's belongings were not yet packed
Caryn appears to be stuck in the middle of Matt and Amy's troubles, though she certainly is more understanding of Matt's position. On Oct. 3, TLC released a LPBW clip of Matt and Caryn talking about Amy's move. And Matt mentioned to Caryn that Amy still had plenty of her belongings in the farmhouse that had yet to be packed.
"Is it all cleaned out in there?" Caryn asked Matt.
"No," Matt said. "She's got a lot of work. I honestly left there feeling bad for her because she needs to have a whole team of people packing up stuff."
"Oh, there's stuff?" Caryn asked.
"Everywhere," Matt answered. "One couch is full of China cups, you know? On the ground there's just a sea of vases, candle sticks." He then added that Amy was "very defensive" about all of her things when Matt asked.
"It's probably, maybe some embarrassment," Caryn continued.
Fans are calling Amy a 'hoarder' given what they saw in the clip
It looks like longtime LPBW fans have seen the actions Matt described of Amy in the past. As a mother of four, Amy was never known for her squeaky-clean home. And they're now calling her out for the mess Matt described.
"Amy is a semi-hoarder," one fan commented on the video. "Matt is so accommodating and I feel bad for him. Six years later and he is still trying to be nice to move forward."
"Amy has had 7 YEARS to get her crap together," another added. "Throw it in a box and sort it at your own house."
While Amy might not be the most organized, others think Matt should show some grace.
"Amy has never been neat or tidy," another fan commented. "It's very difficult to organize a move when you don't know how or where to start. Maybe offer her a hand if you want her tossed out so fast. She may need a professional to do the move for her."
We're interested to see how the move continues on this season of LPBW.
Check out Showbiz Cheat Sheet on Facebook!