'LPBW' Fans Are Calling Out Audrey Roloff for Her Instagram Filters: 'Why Are You So Orange?'
Jeremy and Audrey Roloff got their start on Little People, Big World, but they've since stepped away to pursue their own projects. And Audrey puts a ton of effort into her Instagram.
While the proud mom focuses on providing her fans with content about her family, it seems fans can't get over Audrey's use of Instagram filters. Here's what they're saying about her skin tone in some of her posts.
Audrey Roloff frequently posts about her family on Instagram after leaving 'Little People, Big World'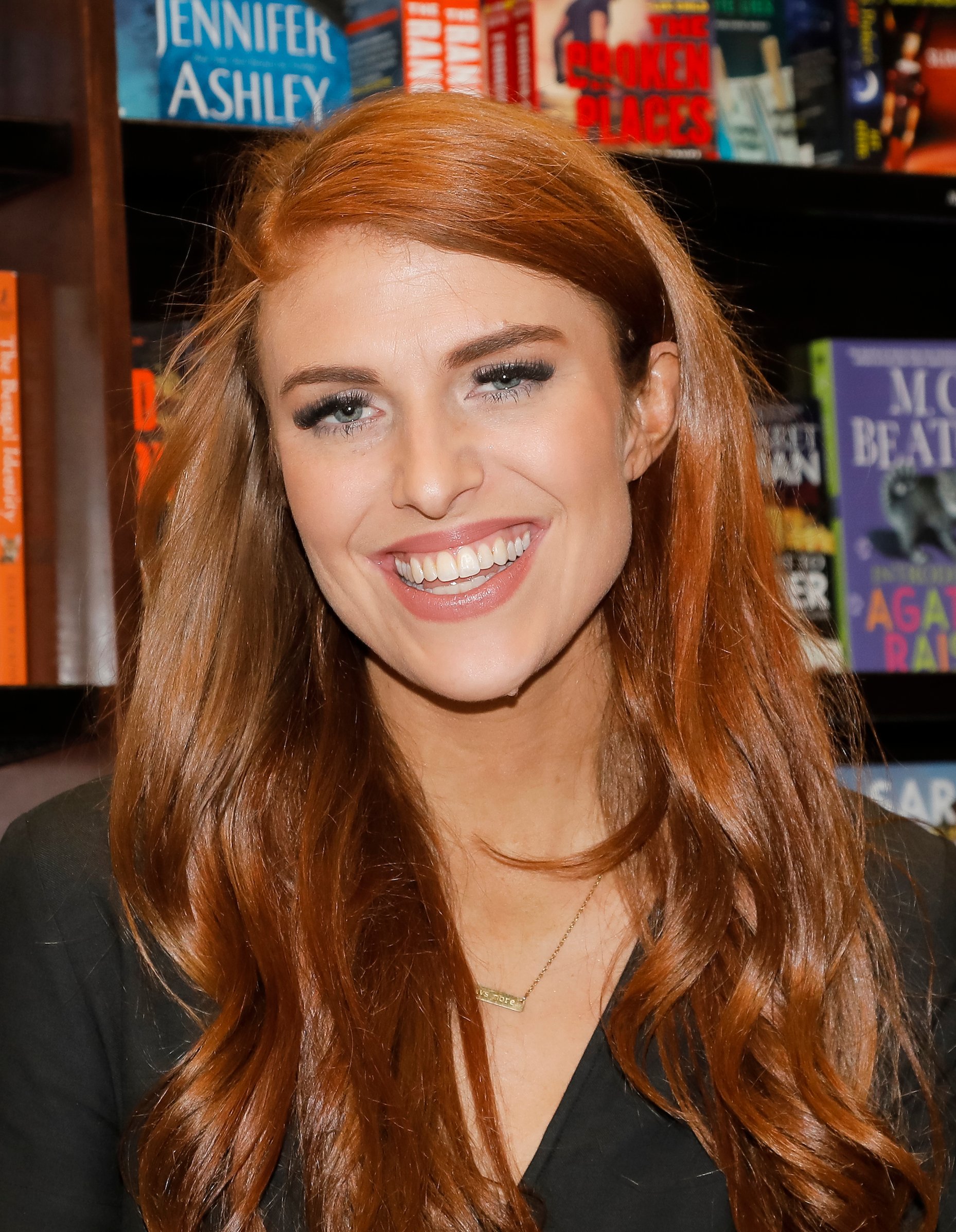 Jeremy and Audrey might no longer be associated with LPBW. But they continue to grow their following thanks to their successful business, best-selling books, and compelling social media content. While the couple's garnered quite a lot of attention thanks to A Love Letter Life, their memoir about their love story, it's the photos and videos of their family that keep followers coming back for more.
Audrey is particularly good at keeping her followers informed on what she and Jeremy are up to with their kids. On Oct. 10, she posted a photo of the whole family after a day of apple picking. And back in September, she visited mother-in-law Amy Roloff's dad, and they discussed A Love Letter Life together.
It isn't always about family time on Audrey's Instagram, though. She also posts sponsored content and markets the podcast she produces with Jeremy. And this doesn't always sit well with her followers.
Fans are calling Audrey out for her filters that affect her skin tone
Audrey and Jeremy have a clear aesthetic they abide by with their Instagram content. And it's clear Audrey prefers warm and vibrant colors. While it makes her red hair pop, fans aren't happy with how her Instagram looks.
On Oct. 19, Audrey posted a photo showing her reading to her young son and daughter, Bode and Ember. But fans could only focus on Audrey's unnaturally tanned appearance which seemed to come from a filter.
"As a fellow ginger, I need you to embrace your skin tone," one fan commented.
"Why are you so orange?" another wrote.
"Gorgeous moment but why are you a funny color?" yet another added. "It spoiled the picture."
"I like the filters," another fan commented. "They make the backgrounds look great but it kinda does a lot on the skin tones."
It doesn't look like Audrey has bothered to comment back to any of her fans who take issue with the filters, though.
Audrey's had to defend her vibrant hair color in the past
While Audrey decided to continue posting to Instagram without acknowledging the feedback, she's commented back to plenty of fans in the past. According to Soap Dirt, fans have asked Audrey if her red hair is naturally that vibrant or if it's dyed.
"Random question @audreyroloff is that your natural hair color?" a follower commented to her Instagram. "I'm a natural but have lost tone over the years and contemplating a natural henna toner."
To that, Audrey simply commented, "I have never dyed my hair."
It looks like Audrey's standing by her statement, so it must be the filters that accentuate her beautiful copper locks. And it looks like it might also bring out the red in her son's hair. Audrey told a fan via Instagram that she believes her son has red hair, but others think it's just the filters that make Bode's hair look that vibrant.
We'll have to wait and see the shade of Bode's hair as it grows. For now, it looks like Audrey will continue to post vivid photos to the 'gram using whichever filters she pleases.
Check out Showbiz Cheat Sheet on Facebook!