'LPBW' Fans Are Incredibly Disappointed With Amy Roloff: 'This Is Not OK'
Amy Roloff has yet to speak out regarding the 'Black Lives Matter' movement, and 'Little People, Big World' fans are angry.
The death of George Floyd has caused a movement to begin in America, and we're all hoping to make strides as a country regarding the current racial disparities. So far, we've seen a ton of celebrities take a stand with the "Black Lives Matter" movement. From protesting in their area to using their social media platforms to educate their fans, those with a hefty audience have work to do. And many appear dedicated to the cause.
Unfortunately, many reality TV celebs have decided to remain silent on current events. And Amy Roloff from Little People, Big World is one of them. After posting about her new fudge flavors, fans are asking when she's going to use her platform to speak out. So far, they're extremely disappointed.
Many of the Roloffs from 'Little People, Big World' are standing in solidarity with 'Black Lives Matter'
The Roloff family from 'LPBW' doesn't often get political. If anything, many of the Roloffs have shown they err on the side of conservative world views. We know Jeremy Roloff's wife, Audrey, is incredibly religious, and they even have a covenant marriage. Audrey has gotten in a lot of trouble with fans over the years, too, as she's expressed some anti-LGBTQ sentiments that put her in hot water.
Despite the backlash of the past, it seems even Jeremy and Audrey are standing in solidarity with the "Black Lives Matter" movement. They both posted blackout photos to Instagram to show their support.
"Muted. Listening. Learning. Praying. Looking for ways to exercise active compassion," Audrey captioned her post.
Matt Roloff hasn't posted anything for the movement. But his girlfriend, Caryn Chandler, surprisingly did. Chandler got some backlash from her fans, but she showed her support nonetheless and used her platform for the greater good.
Jacob Roloff has been particularly vocal on Instagram
Jacob Roloff is the black sheep of the family. While two of his siblings left the show quietly, he went out with a bang condemning the show via Instagram. Since then, he's also been quite vocal about issues in America — and he's spoken out regarding racial disparities in the past.
The youngest Roloff sibling has also been the most vocal when it comes to current events. He shared three helpful posts to his Instagram for those who want to donate or protest for the "Black Lives Matter" movement. And he's also in support of defunding the police altogether.
Jacob's not afraid of going against his conservative relatives, either. Plenty of reports in the past noted he doesn't likely get along with Matt. And on June 1, he tweeted, "I, too, am embarrassed to be related to Trump voters."
Fans are disappointed with Amy Roloff's silence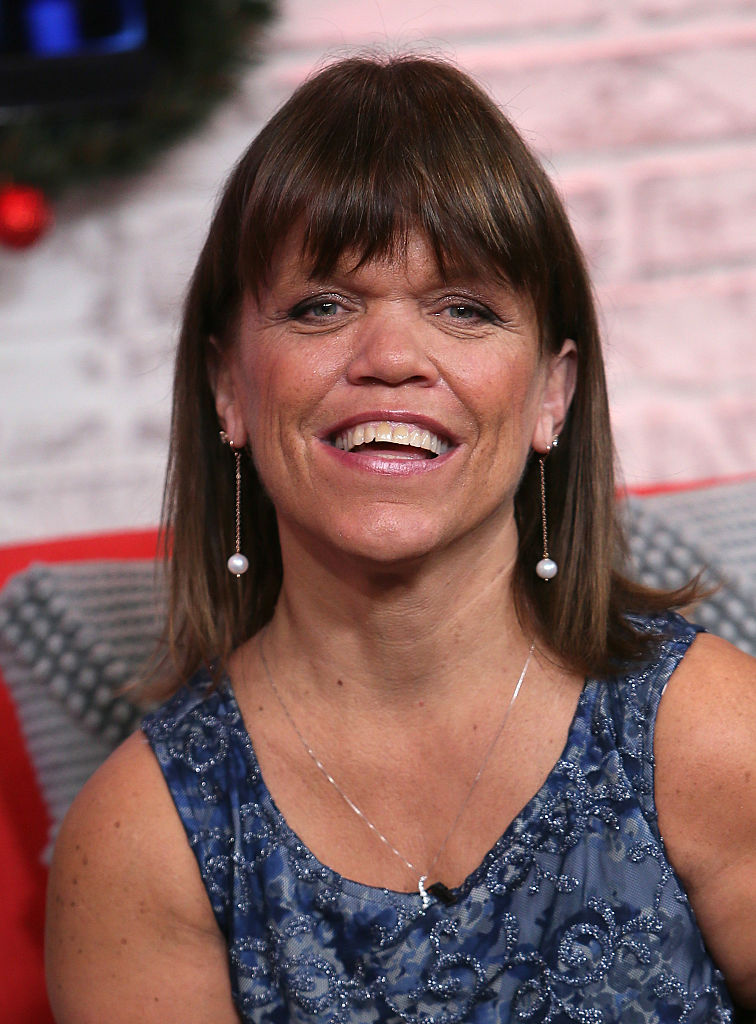 Amy's all about love and peace, and she typically remarks on current events with grace. Unfortunately, it seems she'd rather stay silent about "Black Lives Matter." She didn't post anything related to Blackout Tuesday to Instagram. Instead, she promoted her new summer fudge to the 'gram on June 4. And fans aren't happy.
"I'm unfollowing all influencers that are remaining silent on the issue. Terrible," a fan commented. "If you can't put your fudge on hold for a hot minute and speak up, I'm not here for it."
"I absolutely agree @amyjroloff this is not o.k. your children are even speaking up on this," another added, "I have always thought of you as a champion for acceptance if you can post about Memorial Day you can post about BLM."
"SAD, silence is a statement," another wrote.
We're hoping Amy speaks up sooner rather than later and uses her platform to stand with the movement and lift black voices. We'll have to wait and see.
Check out Showbiz Cheat Sheet on Facebook!