'LPBW' Fans Are Shocked Matt Roloff Is Selling Amy Roloff's Products on Instagram
Little People, Big World viewers are well-aware of Amy and Matt Roloff's relationship and how it's changed over the years. The famous couple started the show together while they were in a happy marriage and raising their four kids on Roloff Farms. But now, everything's different. Their kids are all grown up and married with children of their own, and Matt and Amy were caught up in a messy divorce.
While Matt and Amy appear to be cordial with each other now, it's clear the divorce still hurts Amy. And now, Matt took to Instagram to push a Roloff Farms kitchen product Amy was known for making, which is shocking his followers. Here's what he posted to the 'gram and what some of his followers are saying.
Amy Roloff appears to still hold animosity for Matt Roloff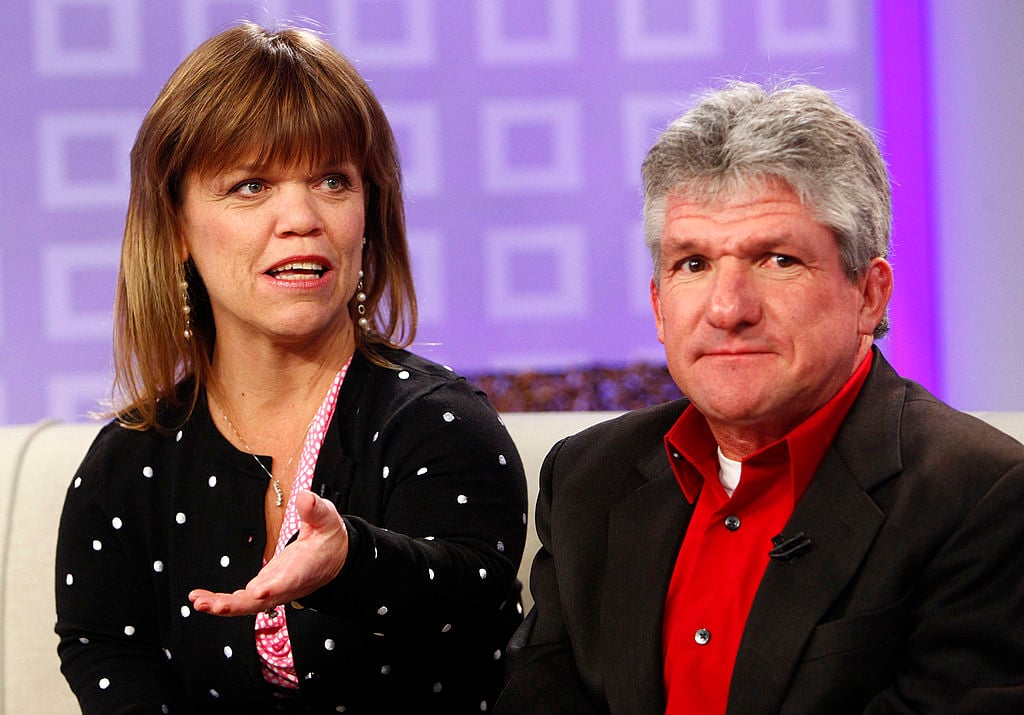 LPBW viewers have learned a lot about Matt and Amy's relationship over the past year. The two were together for over three decades, but Amy told the cameras that she only saw Matt four times before their wedding. After their divorce, this sent Amy into a panic when she started dating her now-fiancé Chris Marek, as she had no idea how to go about dating at all.
"I met Matt at a conference. I saw him four times, [then] we were married. So dating Chris, I'm calling up my girlfriends and I'm like, 'What is dating?! I don't even know what the hell that is,'" Amy mentioned.
Amy shared a number of scathing claims against Matt in her memoir, A Little Me, as well. She claimed she saw inappropriate texts and photos exchanged between Matt and his current girlfriend, Caryn Chandler, before she and Matt were divorced, which absolutely devastated her.
During pumpkin season on Roloff Farms, Amy also noted she'd be spending less time on the farm during that time due to "confrontation." "It's changed for me now and because I choose not to be a part of a confrontation that could have impacted others from an ultimatum that was said to me if followed through," Amy told an Instagram follower.
Matt is selling Roloff Farms salsa on his Instagram
Roloff Farms pulls in a lot of money, but Amy has a business of her own. Amy Roloff's Little Kitchen is stocked with gifts for the home and kitchen, and she frequently posts to Instagram promoting her new wares. Fudge appears to be one of Amy's best-selling products from her Little Kitchen. But she also has tote bags, water bottles, and T-shirts with her signature quote, "Gather."
Even when Matt and Amy were still married, it seemed Amy did most of the promotional work when it came to her company. But now, roles have reversed. Matt just posted a video of him promoting Roloff Farms salsa.
"Don't forget to order some Roloff Farms genuine pumpkin-based salsa," Matt said in his video while holding a football to promote the product for the Super Bowl. "You will be the talk of the party."
His fans are shocked to see him show Amy's product support
Those who follow the Roloffs know Amy is typically the one cooking and creating these products. But, since she's moved off of Roloff Farms, some of Matt's followers are wondering why he's promoting the salsa that appeared to be Amy's creation in the first place.
"Thought that was Amy's product," one follower commented on the post.
"Why u selling Amy's salsa?????" another follower added.
"I thought this was Amy's sale?" yet another wrote.
It seems Roloff Farms salsa can be found on the Roloff Farms website and Amazon instead of Amy's Little Kitchen website, so perhaps Amy doesn't associate with the salsa at all anymore. Either way, fans know Amy for being the cook in the family, so they may always think of her when they see any Roloff food products in the future!
Check out Showbiz Cheat Sheet on Facebook!