'LPBW': Fans Think Jeremy and Audrey Roloff's Marriage Is Suffering Based on Jeremy's Instagram Post
While Little People, Big World remains on TLC, most of Matt and Amy Roloff's children stepped away from the show. And Jeremy Roloff is one of them. He and his wife, Audrey Roloff, decided to pursue their own business ventures without the aid of the show. And they've managed to monetize their love for each other by providing others with marriage advice.
Unfortunately, some fans think their marriage might be suffering after Jeremy didn't acknowledge Audrey's birthday and posted a photo of their son to Instagram instead. Here's what fans are saying.
Jeremy and Audrey Roloff talk about their marriage often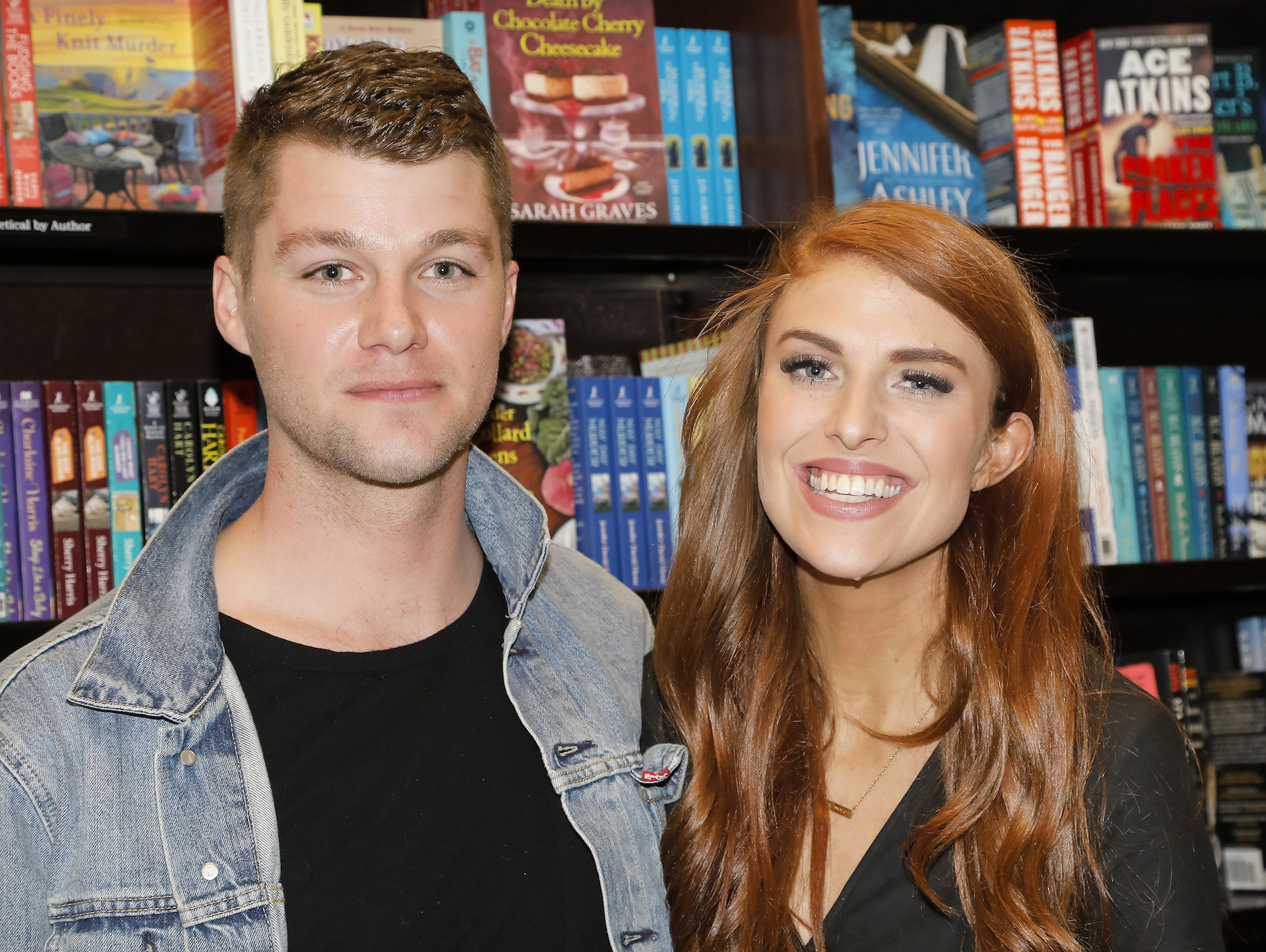 RELATED: 'Little People, Big World': Jeremy Roloff's Old Habit Used to 'Fracture' His Relationship With Audrey Roloff
Those who follow Jeremy and Audrey know all about their marriage. The couple created a blog titled Beating 50 Percent for others who want faith-based, covenant marriages. And they also wrote a book titled A Love Letter Life, which is also all about their love story.
"For yearssss, Jeremy and I labored, prayed, stressed, cried, didn't sleep, and ate to much Chick-Fil-A while we poured our hearts into this book," Audrey explained on Instagram regarding A Love Letter Life. "We deeply desired for it to become a resource that would impact, inspire, and ignite a generation of love stories that are creative, intentional, and faithful."
Many don't think Jeremy and Audrey are in any position to be giving marital advice, though. The couple has gotten plenty of backlash from fans for having the picture-perfect marriage and lacking maturity.
Jeremy didn't post about Audrey's birthday celebration
Judging from Instagram, Jeremy and Audrey seem like they have the perfect, balanced marriage. They have a 2-year-old daughter, Ember, and a 6-month-year-old son, Bode, whom they parent together. And they often talk about how they put in all the work necessary for great communication to sustain their blissful romance.
However, while Jeremy is quite active on Instagram and doesn't hesitate to post about his personal life, it seems he didn't post anything celebrating Audrey's birthday. Audrey made up for his silence with a few posts of her own.
On July 19, Audrey posted a photo of her and Jeremy with the caption, "Pool all day with the family yesterday + wine tasting all day today with my babe today = birthday weekend." And she posted again about her birthday on July 21. "Jeremy and I had so much on our first 24-hour date away from the kids since I had Bode!" she captioned the post before delving into more details about wine tasting and exploring Oregon.
'Little People, Big World' fans think it could be a bad sign
Jeremy didn't post anything to his Instagram feed for Audrey's birthday — but that doesn't mean he was off the internet. On July 16, he posted a photo of himself having a picnic with his kids. And on July 25, he posted a photo of Bode in a stroller. There's no mention of the birthday on either post.
"Bode in a stroller is worthy of a post but not Audrey's birthday," one Reddit user commented. "I still find this very odd."
"It's gotta be a passive aggressive move by Jeremy at this point," another noted. "The only reason I can think of is if Auj told him not to make a post, but why in the world would social media presence obsessed Auj do that? It's gotta be getting under her skin."
"Somebody in here noticed he hasn't posted about her since Valentine's Day or something, the rest have been focused on the kids," yet another added. "Something is up."
We're hoping everything is well between Jeremy and Audrey, but the absence of a birthday post is unsettling. Only time will tell if there's a rift between them.
Check out Showbiz Cheat Sheet on Facebook!