'LPBW': Jacob Roloff Is Currently Settling Down Where Jeremy and Audrey Roloff Used to Live
Those who've been keeping up with Little People, Big World know of Jacob Roloff's controversial past. He decided to step away from the show a few years back, and he's since publicly condemned reality TV. Not only that, but it seems he may be at odds with his brother, Jeremy, and Jeremy's wife, Audrey, due to their ultra-Christian views.
Jacob and his wife, Isabel, have been traveling around in their van. Now, they seem to be ready to settle down, as Isabel wrote all about her love for Bend, Oregon, which is where Audrey and Jeremy used to live. Here's what we know.
Jacob Roloff reportedly doesn't get along with Audrey Roloff
Jacob is largely considered to be the black sheep of the Roloff family. While Jeremy also chose to leave the show, Jacob went out with a bang, as he condemned production via Instagram. And he's also aggressively spoken out in support of the Black Lives Matter movement and against any of his family members who are in support of Donald Trump.
Audrey and Jeremy don't get too political on social media. But they have made it known that they're quite conservative and very Christian, as they have a covenant marriage. This has certainly caused tension between the couple and Jacob in the past. And plenty of reports suggest Jacob and Audrey definitely don't get along.
Recently, Jacob even took to his Instagram Story to slam Audrey's attempt at supporting the Black Lives Matter movement. "Things like this are very, very bad," Jacob said of the video Audrey posted. "White people with moneyed cameras and moneyed families using black music, black message, black faces, to spread police propaganda and white Christian voices while contributing nothing to the movement, no call to donation, no call to action; only empty gestures and fancy platitudes."
Jeremy and Audrey Roloff used to live in Bend, Oregon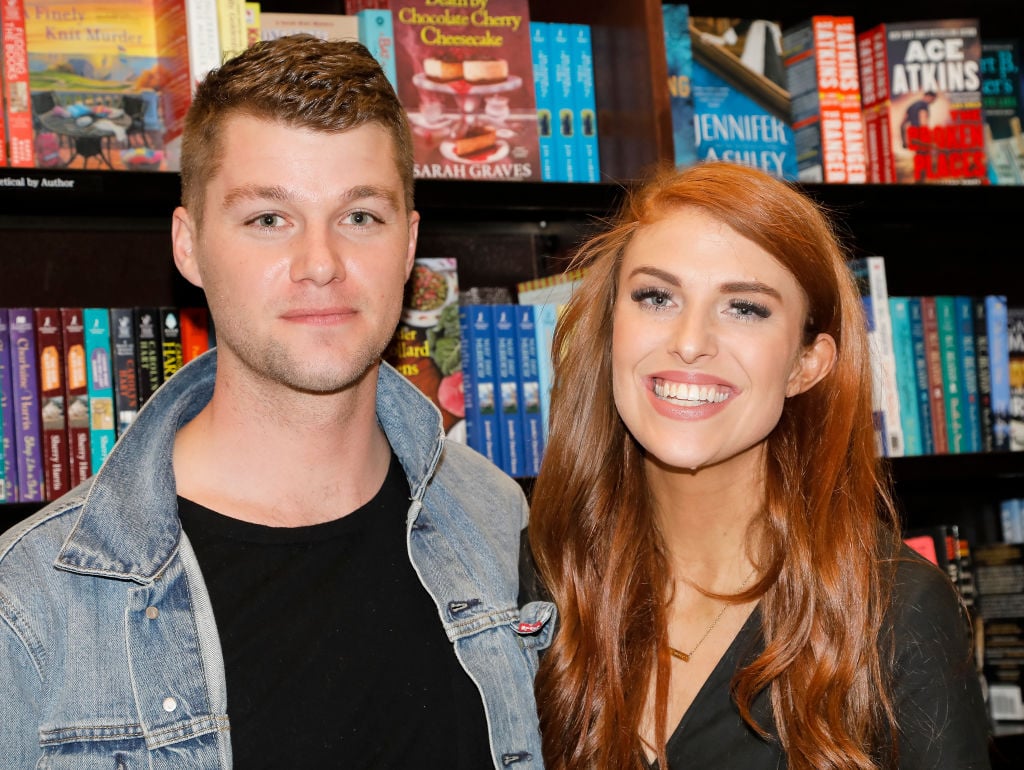 Jacob seems to live a totally different lifestyle than Jeremy and Audrey as well. While Jacob and his wife were enjoying life on the road, Jeremy and Audrey have been firmly planted in Rock Creek, Oregon, for years. And prior to settling in Rock Creek, the couple lived in Bend.
Early on in Jeremy and Audrey's marriage, they moved away from their home state and went to see what living in Los Angeles would be like. While they thought big-city living might be for them, they quickly realized it wasn't. They then moved to Bend, Oregon, but the couple's first pregnancy with their daughter had them wanting to be closer to family and friends. By 2017, they purchased their 2,700-square-foot home for $465,000 in Rock Creek, according to Daily Mail.
Now that Jeremy and Audrey are raising their two kids in their Rock Creek home, they're also incredibly close to Roloff Farms. This means they can easily see Matt and Amy Roloff whenever they'd like.
Jacob and his wife, Isabel, are settling down (for now) in the same area
Jacob and Isabel have been enjoying living out of their van and traveling. But it seems they may finally be ready to settle down. According to The Hollywood Gossip, Isabel wrote all about a potential move to Bend on her Instagram Story.
"Lil peek into life lately: I have wanted to move to Bend, Oregon, for a very long time but everyone always told me, 'It never rains there, it is sunny every single day of the year' which honestly … was a turn off," Isabel explained. "I love the rain. We have been here for a few weeks now and it's been raining and storming, and let me just say, I'm more in love with this place than ever."
So, are Jacob and Isabel looking to move to Bend permanently? We're not sure. They announced they'd be in the Oregon area "for awhile," but if Isabel truly is in love with Bend, then they could make the area their home. And back in May, Amy told Instagram that the couple was looking for a permanent place. We'll have to wait for more updates.
Check out Showbiz Cheat Sheet on Facebook!