'LPBW': Jacob Roloff Suggested Instagram Followers Shouldn't Follow Jeremy Roloff 'Right Now'
Jacob Roloff from 'Little People, Big World' mentioned conflict with Jeremy Roloff and suggested his followers might not want to follow Jeremy.
Those who follow Little People, Big World know all about the Roloffs. Jacob Roloff decided to take a step back from filming for the show years ago, and Jeremy Roloff later followed with his wife, Audrey Roloff. Unfortunately, it seems Jacob might not get along with Audrey and Jeremy.
Now, Jacob's finally speaking out about his relationship with his trouble. And he seemed to tell his followers that they should reconsider following Jeremy at this time.
Jacob Roloff and Jeremy Roloff likely butt heads on their views
RELATED: 'LPBW': Jeremy Roloff Posted an Instagram Story Jacob Roloff Would Hate
Related post url: 
Jacob's an outspoken activist, and while he's stepped away from reality TV completely, he's using his platforms to educate his followers on governmental issues and the Black Lives Matter movement. And he's even called out some of his family members for their support of Donald Trump.
"I, too, am embarrassed to be related to Trump voters," Jacob tweeted on June 1, 2020.
Jeremy doesn't get quite as political on social media. But he occasionally proves that he and Jacob don't necessarily align with their views. On July 28, 2020, Jeremy took to his Instagram Story to make fun of the current push for social justice in the U.S. His Story featured a comedian going through the grocery store and calling out every product for its appropriation of other cultures.
"I really hope more people are seeing how clinically absurd this SJW virtue signaling is getting," Jeremy captioned the post.
Jacob's also gotten into conflict with Audrey Roloff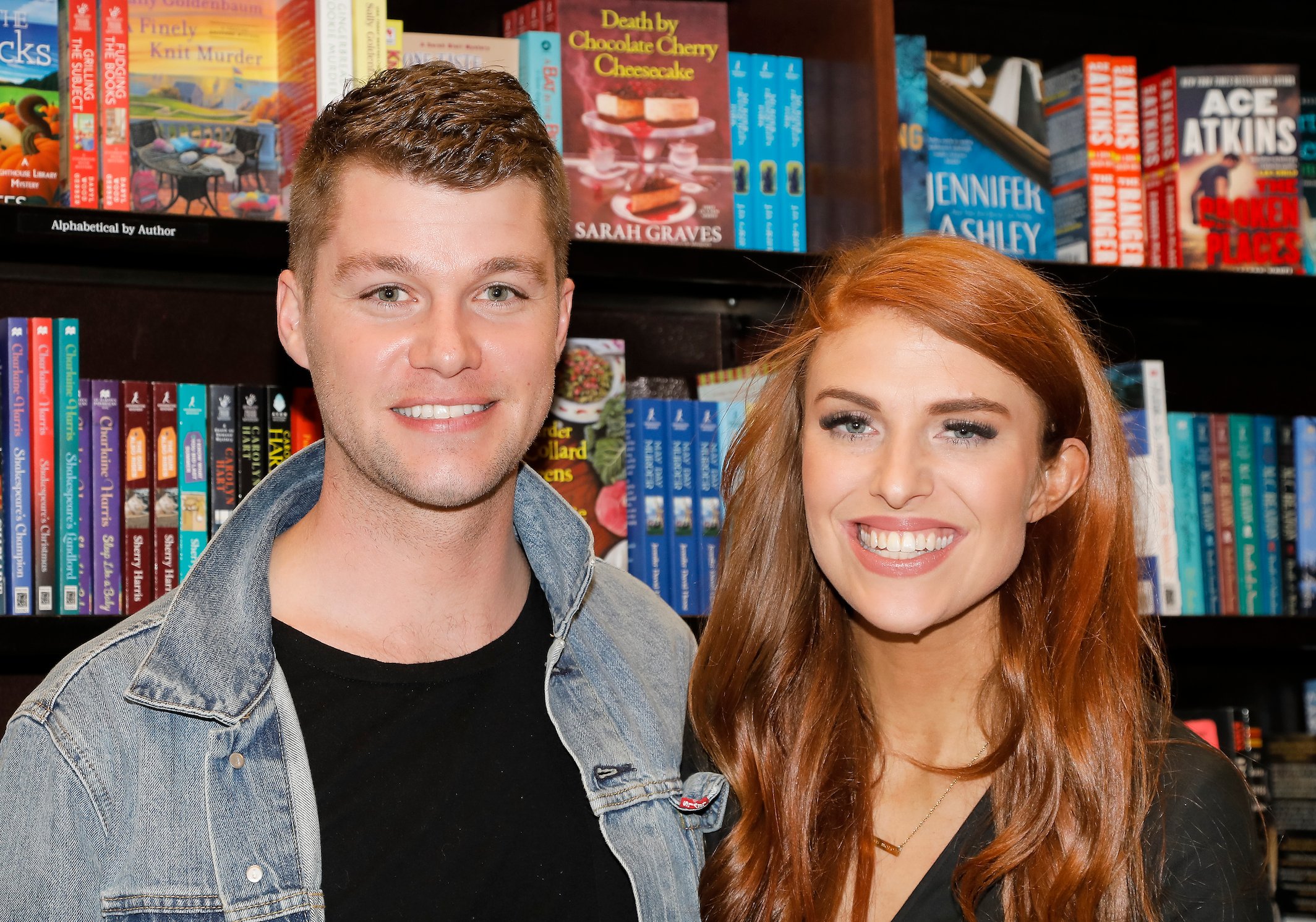 Jeremy isn't the only one Jacob likely doesn't agree with. Audrey, Jeremy's wife, has also posted a lot of content that Jacob has spoken out against.
Audrey attempted to use her platform to bring awareness to the Black Lives Matter movement by first posting a blackout post for Blackout Tuesday. Then, she also added a video to her Instagram Story that was all about bringing others together — but Jacob didn't approve. He shared the post to his Instagram Story and explained his issues with it to his Instagram followers.
"Things like this are very, very bad," Jacob shared. "White people with moneyed cameras and moneyed families using black music, black message, black faces, to spread police propaganda and white Christian voices while contributing nothing to the movement, no call to donation, no call to action; only empty gestures and fancy platitudes."
After this, Audrey later posted a photo to her Instagram Story of some palm trees with the caption, "weathering a shame storm."
Jacob suggested followers shouldn't follow Jeremy 'right now'
Jeremy and Jacob have never publicly commented about a family feud. But Reddit users noted Jacob took to his Instagram Story in September 2020 to address the situation.
"Mannnnnnny many people message me re: my brother and his posts," Jacob posted to his Story. "I (try to) speak to him often, and especially when it is overt disinformation. Like today. I wish it wasn't so! But it is."
Jacob then told his followers to "educate and speak to the people around you," and he noted conspiracies are incredibly easy to believe at times and should be resisted. "Also … maybe don't follow him right now," Jacob ended.
Fans of the show seem to generally support Jacob calling out his family members in this way, as he doesn't typically get too involved in these matters via social media. We're wondering if Jeremy saw the Instagram Story and will address it, but we're betting he won't.
Check out Showbiz Cheat Sheet on Facebook!