'LPBW': Jacob Roloff's Wife Might Be Ready to Butt Heads With Audrey Roloff
Jacob Roloff from 'Little People Big World' doesn't always get along with his family -- and his wife might be the next to butt heads with Audrey Roloff.
There are quite a few controversial figures on Little People, Big World. While Matt and Amy Roloff's youngest son, Jacob, was once featured on the show, he took a serious step back and left the show. And he's since condemned TLC for making his family into "characters" on the small screen.
Jacob appears to not get along too well with Jeremy Roloff's wife, Audrey, as well. Audrey is a devoted Christian, and she's shared some anti-gay and trans sentiments in the past. While Jacob has made it known where he stands (and it's not with Audrey), it seems his wife, Isabel Rock, is standing firmly with him. She told her Instagram followers she won't censor herself when those around her act unjustly.
Jeremy Roloff's wife, Audrey, has expressed homophobic and transphobic views in the past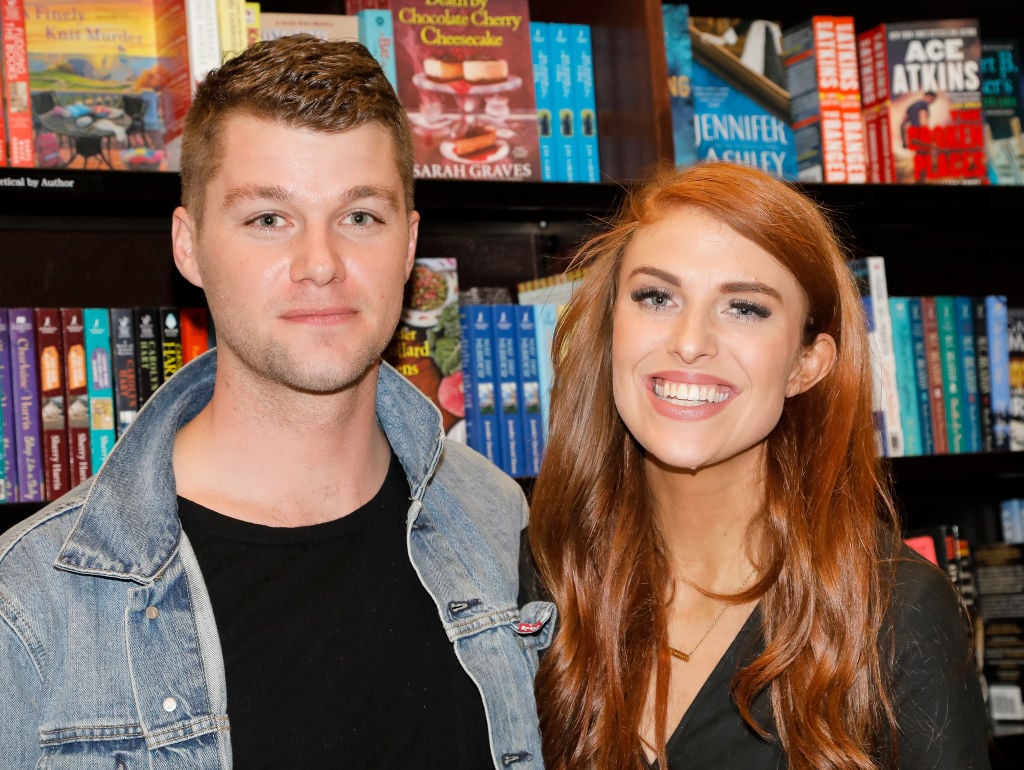 Audrey and Jacob certainly don't see eye to eye. Jeremy and Audrey have their own community and business they call "Beating 50 Percent," and it's all about how they include God in all aspects of their marriage. Those who follow the couple know they have a covenant marriage, too, which makes divorce more difficult.
Unfortunately, their website doesn't include everyone. Some fans have asked why Beating 50 Percent has nothing to support those in same-sex marriages. And Audrey explained that she's not producing any content for those in the LGBTQ community.
Not only that, but she's also expressed some transphobic views in the past. CoverGirl announced James Charles as the first CoverBoy, and Audrey told her Instagram followers that this was confusing to her, as it didn't conform to typical gender stereotypes. She also spoke against the makeup company's message they were sending by featuring Charles.
Jacob Roloff recently slammed Audrey on social media
Audrey's remarks don't go unnoticed, especially by Jacob. While the two don't typically engage in any online banter, he did seem to call her out for some of her Black Lives Matter support.
Jacob has been posting resources for white allies to his Instagram. As for Audrey, she participated in Blackout Tuesday by posting a black square. And she also posted a video about unity to her Instagram Story.
Jacob saw the post, of course, and took to his own social media to condemn it. "Things like this are very, very bad," Jacob said of the video. "White people with moneyed cameras and moneyed families using black music, black message, black faces, to spread police propaganda and white Christian voices while contributing nothing to the movement, no call to donation, no call to action; only empty gestures and fancy platitudes."
After that, Audrey posted again to her Instagram Story — though this time, she noted she was "weathering a shame storm" after the call-out.
Isabel, Jacob's wife, might be ready to combat Audrey's views
Jacob's wife, Isabel, doesn't cause any controversy amongst the Roloffs. But it seems she's ready to jump into the fray when the time comes, especially when it comes to standing up for Black lives and the lives of other minority groups. The Sun reports she posted a lengthy text post to her Instagram Story — and she's vowing to call out injustice when she sees it.
"The truth is, I would consider myself a very opinionated, passionate person And I actually think I have created a nice balance with 'political posts' and personal ones as far as social media goes," Isabel wrote. "Recently, though, my personal posts have taken a backseat as I believe my platform can be best used to bring awareness and highlight current issues in the country and the world."
She then went on to state that "Gay people deserve rights. Trans people deserve rights. Black lives matter." And she added that she's not going to "censor" herself any longer when she sees injustices occur.
Considering Audrey's past, this may mean Isabel will stand up to Jacob's sister-in-law if the situation arises. We'll have to wait and see.
Check out Showbiz Cheat Sheet on Facebook!