'LPBW': Jacob Roloff's Wife Thinks Amy Roloff 'Looks So Happy' With Chris Marek
Those who've been following Little People, Big World know Amy Roloff's saga with Matt Roloff. While the couple started the show happily married, they've since divorced. And the separation was rough for Amy, as she had to leave the relationship and then chose to leave her home on Roloff Farms behind.
Now, Amy's shown her resiliency, though. She's found love with Chris Marek, and the two are engaged. Matt and Amy's daughter-in-law, Isabel Rock, is super close with Amy as well — and she noted that the LPBW star looks happier than ever in a recent Instagram post.
Amy Roloff is busily planning her wedding to fiancé Chris Marek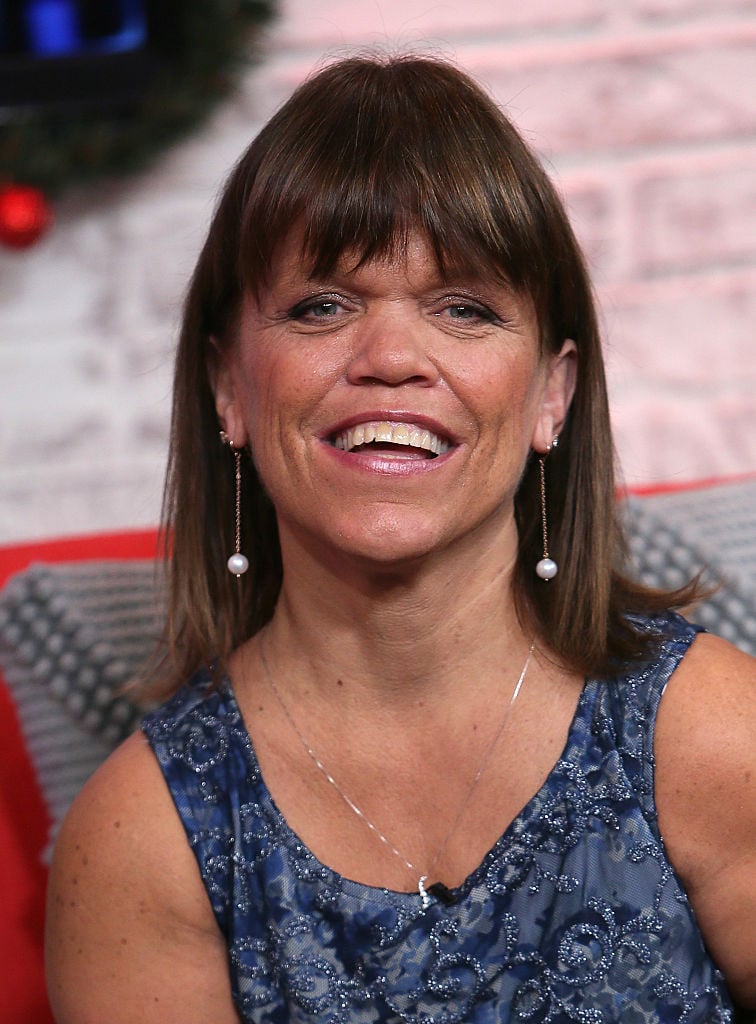 Amy used to claim she'd never get married again post-divorce from Matt. But after meeting Chris, that's changed. The two have been together for nearly four years, and in the most recent season of LPBW, we saw Chris get down on one knee and propose. Now, Amy's started talking about her wedding planning procedures. And it sounds like she's excited to walk down the aisle a second time.
"I'm much more of a traditional person … I want the wedding and the reception," Amy shared on Facebook Live. "I would like to share that experience with [Chris]." She also noted that she's planning on wearing a wedding dress, though "it may not be white."
As for who will be in attendance, we're sure all of Amy and Chris' family will be there. Surprisingly, it looks like Matt and his girlfriend, Caryn Chandler, will go if they're invited, too.
Amy, Jacob Roloff, and Jacob's wife, Isabel Rock, seem closer than ever
We know Jacob Roloff as the most controversial Roloff family member. He left the show years ago and posted about it to social media, as he felt LPBW was turning his family into "characters." After he went his separate ways from TLC, rumors suggested he also had a falling out with Matt. However, his relationship with Amy appeared to remain strong.
While we don't see or hear much of Jacob on the show, Matt and Amy occasionally post photos of Jacob to Instagram. And according to recent events, it looks like Amy seems closer than ever with Jacob and his wife, Isabel.
"And they're off! Going to miss these two everyday @jacobroloff45 and @isabelsofiarock. They're back on the road, van life, and looking for a home for one day soon," Amy captioned her Instagram post on May 22.
While we don't see too many photos of Amy and Isabel, we've seen plenty of social media comments that indicate the two are quite close. And it looks like Amy helped out a ton with the couple's wedding, too.
Isabel told Amy she 'looks so happy' on her Instagram
Isabel is proving once again that she has quite a close relationship with Amy. On June 13, Amy posted a photo of her with Chris. And she included a lengthy caption regarding how difficult change can be during this time and how grateful she is to have Chris by her side.
"From change often comes a better tomorrow. I know these are challenging times and maybe you being together w/ your family every day every moment can be stressful too, believe me, we've had our moments too," Amy wrote. "But I'm thankful to be sharing all my moments with Chris and wouldn't change any of it. So, why not take a moment today to embrace with love and thankfulness those around you."
To that, Isabel commented, "You look so happy." And she included an emoji heart.
Another wrote beneath Isabel's comment, "She really does, doesn't she?! I've been noticing that a lot lately! It's been quite awhile! I am SO happy for Amy and Chris!" Isabel "liked" this comment.
We're also glad Amy looks happier than ever even during these stressful and uncertain times. And we're hoping she keeps up with the posts and the positive outlook!
Check out Showbiz Cheat Sheet on Facebook!