'LPBW': Are Jeremy and Audrey Roloff Moving? They Searched for a Farmhouse After Giving Up Roloff Farms
Fans of TLC's Little People, Big World continue to follow Jeremy and Audrey Roloff's journey outside of the show. The couple has multiple successful business endeavors of their own, and it seemed like they were also hoping to purchase Roloff Farms from Jeremy's father, Matt Roloff. So, are Jeremy and Audrey moving? Here's what they posted about possibly buying a farmhouse of their own.
Did Jeremy Roloff buy Roloff Farms? He and Audrey Roloff reportedly didn't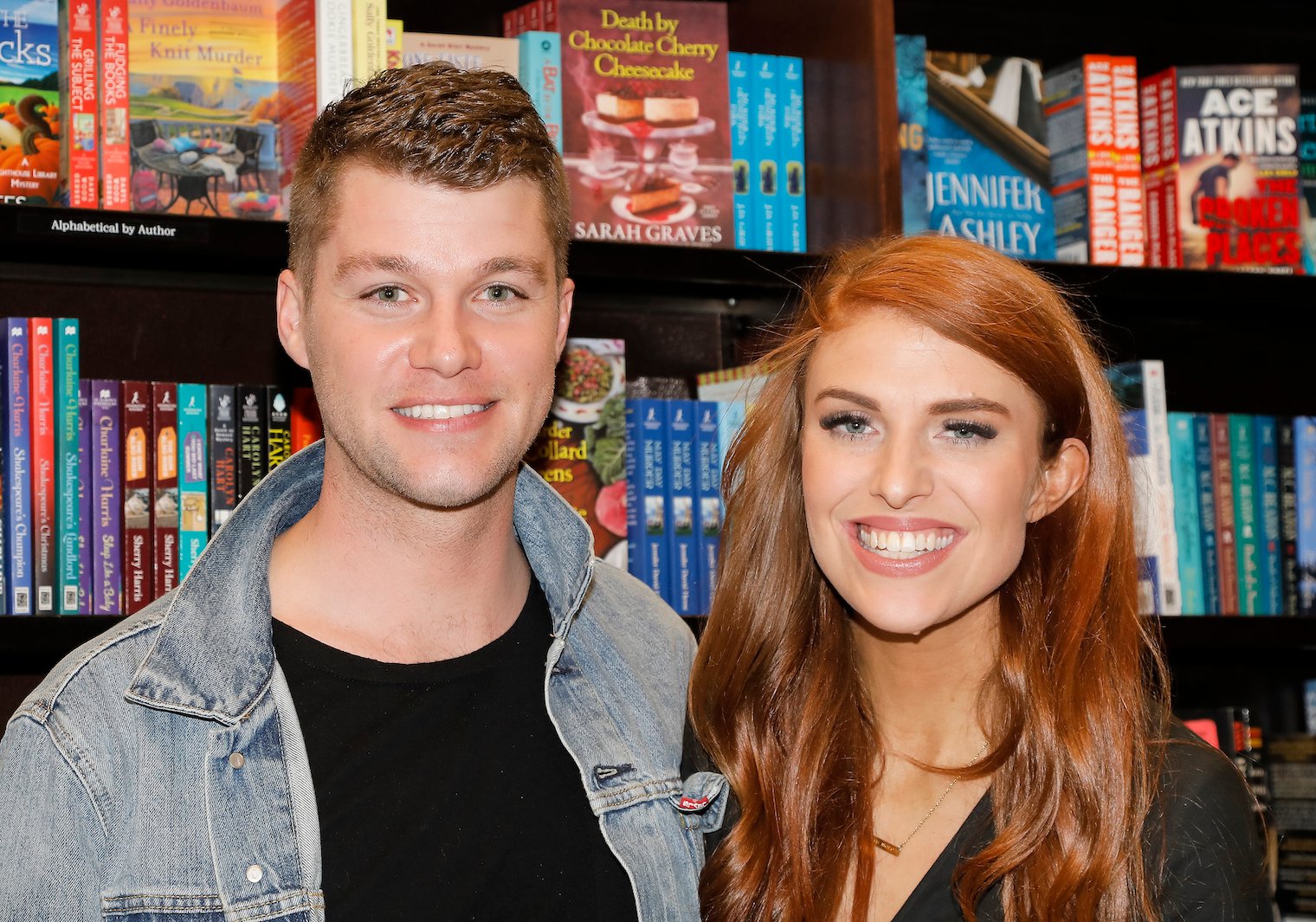 Roloff Farms has been a hot topic of conversation for the Roloff family on Little People, Big World. After Matt and Amy Roloff's divorce, Amy decided to sell her half of the farm back to Matt. Zach and Jeremy Roloff then both expressed interest in possibly buying Roloff Farms. On the show, Zach spoke to his parents about the possibility. Jeremy and Audrey talked about it on social media.
So, did Jeremy Roloff buy Roloff Farms? Despite the talking, neither he nor Zach pulled the plug. On Instagram, Tori shared that she and Zach purchasing the farm didn't go "according to plan." Jeremy also shared his thoughts on Instagram.
"Five years ago, we bought this house that we are currently in," Jacob shared online, according to The Sun. "It was supposed to be a one or two-year house, as we had plans to purchase a property (at the time it was the family farm)."
Are they moving? The couple continues to search for the perfect farmhouse
While Jeremy and Audrey Roloff didn't buy Roloff Farms, are they still planning on moving? It looks like they still have aspirations of leaving their current house behind, as Jeremy indicated on his Instagram. And it also seems like the couple still has hopes and dreams of owning their own farmhouse — even if it's not Roloff Farms.
The Sun reports Audrey posted a photo of a farmhouse they looked at to possibly purchase. "Cutest farmhouse," Audrey posted to her Instagram Stories. "But the property wasn't quite right."
In the meantime, it also looks like Jeremy's working on fixing up parts of their current home. The Sun reports he posted about working on their master bathroom that needed work. Additionally, Jeremy lamented that he and Audrey "passed up on a lot of properties and been outbid on others," so it seems they don't have immediate plans to skip town.
Zach and Tori Roloff recently moved as well. The couple moved out of Oregon and to Washington. Jeremy might be feeling the pressure due to his brother's big move.
Are Jeremy and Audrey Roloff still on the show?
Jeremy and Audrey Roloff still seemingly live close to Matt and Amy Roloff. So, will they take part in TLC's Little People, Big World? Unfortunately, fans hoping to see them in future seasons likely won't. Jeremy and Audrey left the network years ago, and they haven't made the decision to return. Instead, they seem wrapped up in their family life, home projects, and now, possibly moving.
More recently, Jeremy posted negative feelings toward the show, too. A fan asked him via Instagram why he left reality TV behind. "For many reasons, but in short, it became something I didn't want to associate with anymore," he explained, according to Reddit. "It's become that athlete that won't hang up the cleats, so he's doing damage to the team and injuring himself in the process. Audrey and I had other things we wanted to do besides fabricating drama on TV."
Check out Showbiz Cheat Sheet on Facebook!