'LPBW': Matt Roloff Admitted He's Way More Romantic With Caryn Chandler Than He Was With Amy Roloff
Season 20 of Little People, Big World is here, and we're learning a ton about Matt and Amy Roloff post-divorce. While Amy is busily trying to move off of Roloff Farms and starting to plan her wedding to Chris Marek, we're also curious about how Matt and his girlfriend, Caryn Chandler are doing. And it seems Matt and Chandler's relationship is rock-solid despite past controversies.
Now, Matt and Chandler are doing interviews and talking about the future of their relationship. And it seems Matt is much more romantic with Chandler than he ever was with Amy. Here's what he said.
Amy Roloff isn't a fan of Matt Roloff's girlfriend, Caryn Chandler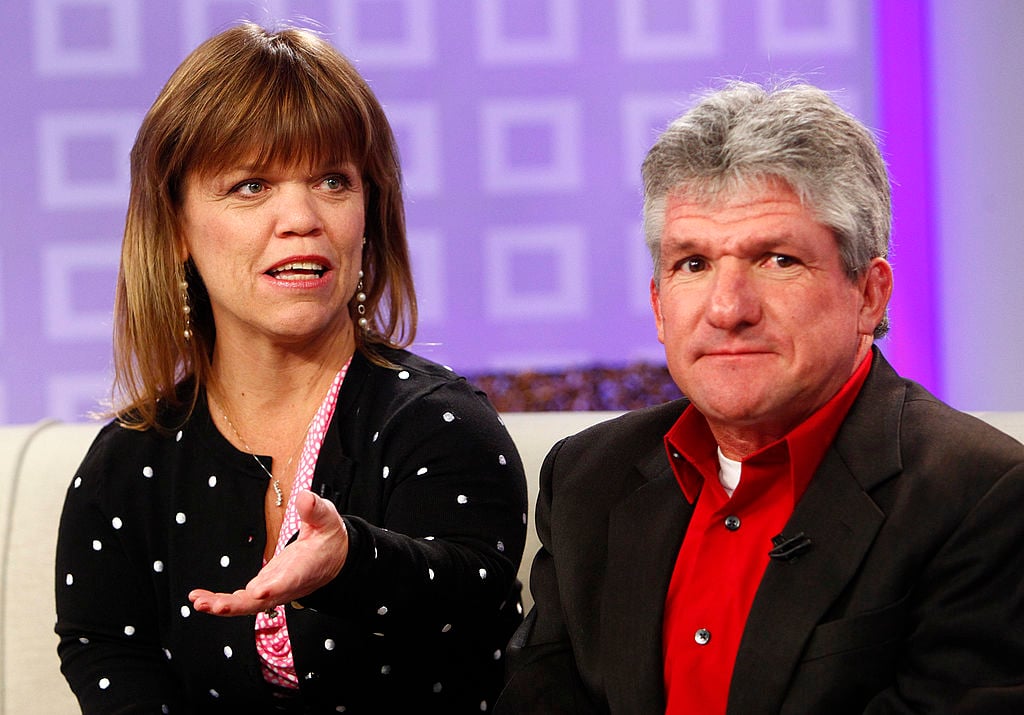 It's no secret that Amy and Chandler don't get along. Ever since Matt first introduced Chandler to fans as his girlfriend, Amy's explained to the cameras that she's uncomfortable with her attending certain family events. And Amy exposed even more scathing details about Matt and Chandler's relationship in her memoir, A Little Me.
According to Amy, Matt was unfaithful during their marriage with the "farm manager." Since Chandler worked on Roloff Farms for a decade prior to starting a romance with Matt, Amy's presumably talking about her.
"I saw messages, pictures, and other things that should not have been shared between people who just worked together and were still married to other people," Amy wrote. "I was devastated."
Now, Amy's had plenty of time to get used to Chandler being in her life. And they've learned to co-exist as Amy works to move off of the farm property — but it certainly hasn't been easy for either of them.
Matt and Chandler explained how they make their relationship work
It looks like Matt's changed a lot over the years — and his romance with Chandler seems healthy, happy, and heading toward marriage. The two have been together for years, and they've talked about where their relationship is headed, too. While fans shouldn't expect an engagement anytime soon (especially now that Amy's planning her wedding), it's certainly in the cards.
Matt and Chandler talked about how they make their romance work so well to Us Weekly. "We have what we call 'pillow talk' — we talk at night. We sort of just say, 'How was the day?' and 'How are you feeling?' and we just do a lot of talking," Chandler told the publication.
"Yeah, just in the morning like, 'Hey, what's your day look like?' … sort of have each other's expectations said," Matt added. "For the most part, we're pretty good about laying out each other's day for each other …."
Matt admitted he's more romantic and attentive now
From the sounds of it, Matt and Chandler are totally on the same page and are excellent communicators. But Matt openly admits that wasn't always the case with him. While talking to Us Weekly, he mentioned he tries his best to keep the romance alive now even when he wasn't good at it in the past with Amy.
"I try to work at it," Matt said of his romance. "I've made mistakes in the past, and you have some regrets and stuff, so I try to realize that you gotta work at it. You gotta keep up the pressure …. I've redoubled my efforts this time around to make sure that I'm … don't let my guard down and I don't let time slip away and don't forget the important moments and the communication. That's a lesson that I've learned over time."
Matt also added that he's gotten a lot better at listening, especially with the introduction of grandkids in his life. We're hoping he takes the life lessons he's learned from his past into his future with Chandler, too!
Check out Showbiz Cheat Sheet on Facebook!