'LPBW': Matt Roloff Announced He Came to a 'Definitive Conclusion' Regarding What's Happening With Roloff Farms
Little People, Big World fans know all about Roloff Farms. Matt and Amy Roloff started the farm decades ago as a married couple, and now that they're divorced, Amy's moved off the property while Matt is carrying the torch.
While the farm is typically open to the public every fall, the current coronavirus (COVID-19) pandemic is throwing a wrench in the plans. But Matt just made a huge announcement regarding what's happening this year. Here's what he said.
Matt Roloff wasn't sure what was happening with Roloff Farms pumpkin season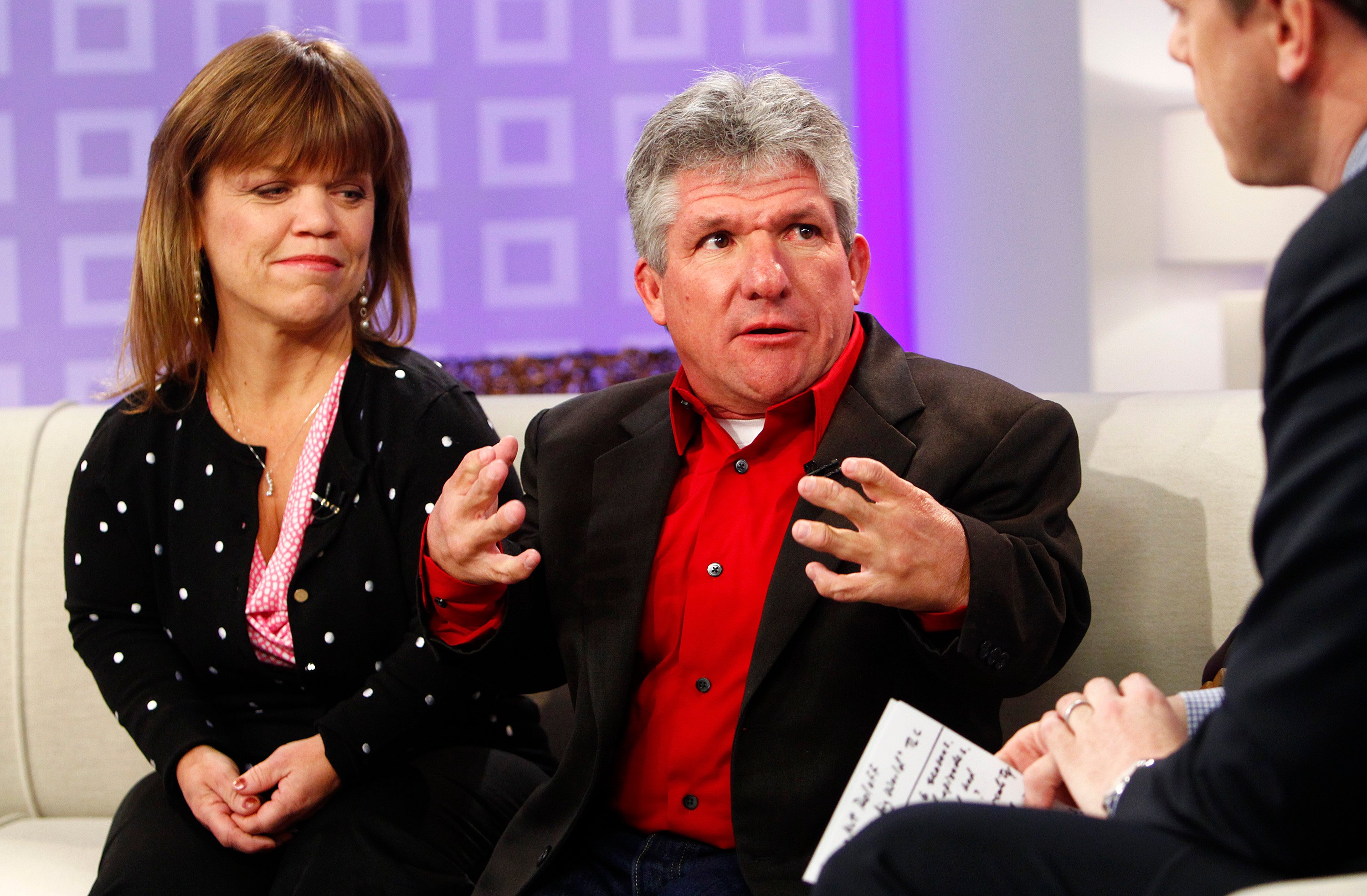 RELATED: 'LPBW': Amy Roloff May Have Alluded Matt Roloff Isn't Talking to Her About What's Happening on Roloff Farms
Fans adore heading over to Roloff Farms every year to meet the LPBW cast and check out the homemade goodies and pumpkin patch available every year. And pumpkin season is also one of the most lucrative times for the Roloff family. Unfortunately, the current pandemic circumstances threatened pumpkin season completely, and Matt's been keeping his Instagram followers updated on what's going on.
"Hopefully we can open," Matt told a fan via Instagram. "Just heard our governor @oregongovbrown say things that don't sound promising for events such as ours. No fairs or large events. We run on a tight margin so we would have to double our prices to meet all the restriction.. we're going to wait a few weeks and see if things are better. But sounds grim as of today."
Matt announced the farm will officially be open for the 2020 season
Despite the uncertainty, it seems the Roloffs are able to figure out a way to make pumpkin season happen in 2020. On Sept. 17, Matt posted a video to Instagram showing him in his tractor on the farm property. And the video contains seriously great news for fans.
"We've got a big announcement," he explained. "The family has been scratching our heads. We've been beating ourselves up meeting after meeting talking about this, you know, COVID and the Roloff Farm pumpkin patch. So, we have finally, finally — and I'm here to tell you — come to a definitive conclusion about what we're gonna do."
Matt then explained he's opening Roloff Farms for his annual pumpkin festival, though it's going to see some major changes this year to comply with the coronavirus guidelines.
Those who visit the farm will have access to a "walking trail" through the property for 90 minutes to two hours, and everyone who wishes to visit has to first reserve a spot on the family's website. "This is a low-touch, highly safe way to get out, stretch your legs, get some fresh air with the family," Matt added.
'Little People, Big World' fans are happy and excited
Matt seems ultra-excited that he can offer some semblance of pumpkin season to the fans this year. "Come out, do the quarter-mile loop, see a bunch of photos, meet as many of the family members as we can possibly get out here safely," he added. "This is all gonna be about keeping you safe, keeping the Roloff family safe, and our staff safe."
Fans appear very excited that the farm will be open for business starting Oct. 2, too.
"That is awesome news!!" one fan commented on the video. "I hope it all works out for a great season. God bless and stay safe."
"I'm so pumped to hear you guys are having pumpkin season!!!" another wrote.
We're glad Matt's figured something out for the 2020 season — and we're hoping it's a major success for the family!
Check out Showbiz Cheat Sheet on Facebook!