'LPBW': Matt Roloff Built a Fence on Roloff Farms as a Symbol of His Divorce From Amy Roloff
Little People, Big World is back, and fans are excited to see what Matt and Amy Roloff have been up to. While the exes started the show as a happily married couple, those who've been following the Roloffs know they divorced years ago. And they've both since moved forward with new partners.
Now on the show, fans are seeing Amy's process in leaving Roloff Farms, her home of 30 years, behind, too — and it certainly hasn't been easy. To make matters worse, Matt chose to have a fence delivered in order to physically divide his side of the farm from Amy's as she takes steps to leave her old life behind. And fans aren't loving the animosity.
Matt and Amy Roloff went through a difficult divorce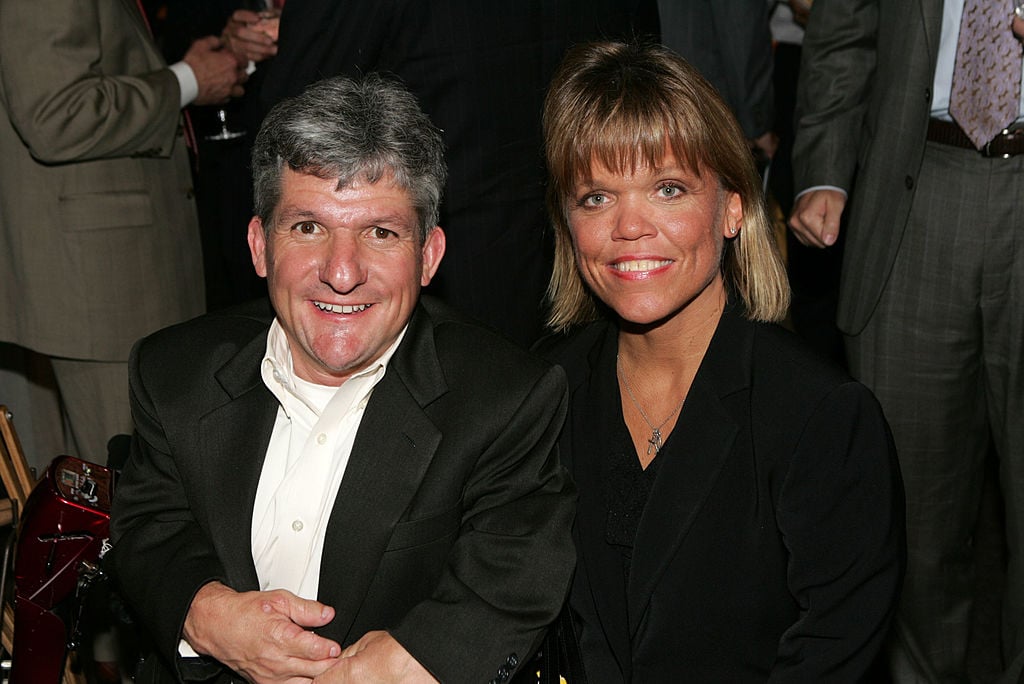 Divorce is never easy — and Matt and Amy had theirs play out on reality TV. The two separated back in 2016, and Amy was quite honest regarding how difficult it was for her to accept the fact that her marriage was ending. And in her memoir, A Little Me, Amy noted that Matt and his current girlfriend, Caryn Chandler, appeared to have a romantic relationship when she and Matt were still married.
"Then it dawned on me. Matt and our farm manager, who had been working for us a number of years by then, seemed to have more than just a working relationship or friendship," Radar Online notes Amy wrote. Amy then described inappropriate photos and messages exchanged between Matt and the "farm manager" (presumably Chandler).
"I kept quiet over the years," Amy added. "I didn't even think about divorce; I didn't want it to be an option. I've never felt so alone, hurt, and betrayed in my life."
Matt told Amy he was building a fence on Roloff Farms to separate them
On the current season of LPBW, Amy's working on finding a place of her own. And it looks like Matt can't wait for his ex-wife to move off the farm property as well. Post-divorce, we know Matt and Amy decided to remain on opposite sides of the farm property in different homes, but times have changed. Now, it seems Matt was planning on building a wall to separate himself from Amy while she remained on Roloff Farms.
"Matt Roloff's wall," Amy said in a clip from the show showing Matt unpackaging a fence.
"No, it's your wall too," Matt noted. "You can keep me away as much as I can keep you away."
"The fence is really something that indicates the times that are going on with the farm, meaning divorce, I'm moving off, Matt's on the other side," Amy told the cameras. "It's an indication that, yes, we always thought of it as kind of just all one big property, but this is really two separate properties."
Fans think Matt's fence idea was totally unfair
Matt certainly appeared pleased with his idea for a wall of separation, but it seems LPBW fans aren't as impressed. Many took to the comments of the video to share their opinions on the fence — and they weren't positive.
"He's still immature. Sad," one fan commented.
"Ha ha. Matt is such a Narcissistic Jerk. He is spiteful, the wall is for attention. I like the show," another added.
"He will be remembered for his 'spite wall'….too funny, he really doesn't get it does he?" yet another noted.
"I grew up loving this family. Really hurts to see them at odds," a fan added. "I hope they are happier apart now."
Those who follow Amy on Instagram know she successfully found a home, moved off the farm, and is thriving on her own. Was the fence necessary? We're not sure. And we're hoping Matt and Amy are getting along better now that they're not on the same property!
Check out Showbiz Cheat Sheet on Facebook!