'LPBW': Matt Roloff Claimed He and Amy Roloff 'Create Drama' for Viewership
Season 20 of Little People, Big World is here, and fans are itching for more information on where Matt and Amy Roloff stand now. Last season, viewers saw Amy make the huge decision to move off of Roloff Farms. And now, she's searching for a home with the help of her fiancé, Chris Marek.
There's a ton of drama on the show, of course. From Amy's dislike of Matt's girlfriend, Caryn Chandler, to Matt and Amy still having serious disagreements about what to do with Roloff Farms, fans have witnessed a lot unfold for the Roloff family. But Matt may have just said that some of the drama on the show is totally fake. Here's what happened.
Jacob Roloff talked about the fakeness on 'Little People, Big World'
Reality TV is created to keep viewers' attention, but fans have long wondered if the drama on LPBW was real or fake. According to Matt and Amy's youngest son, Jacob, there was way too much dramatization on the show for his liking.
Jacob chose to leave the show behind, and he's stated he'll never come back to the series. He took to Instagram to explain exactly what he dislikes about being on TV, too — and a lot of it came down to watching his family become "caricatures" of who they really are.
"For the sake of 'the episode' and ratings I've seen a lot of STORYLINES drawn up (loosely) about our lives, and when I was standing here, behind the scenes and watching it from an outside perspective I just couldn't stop laughing," Jacob wrote on Instagram. "Laughing at how hard the producers have to try to get us to follow the talking points, and at how ridiculous the talking points are."
Amy Roloff claims she's always been genuine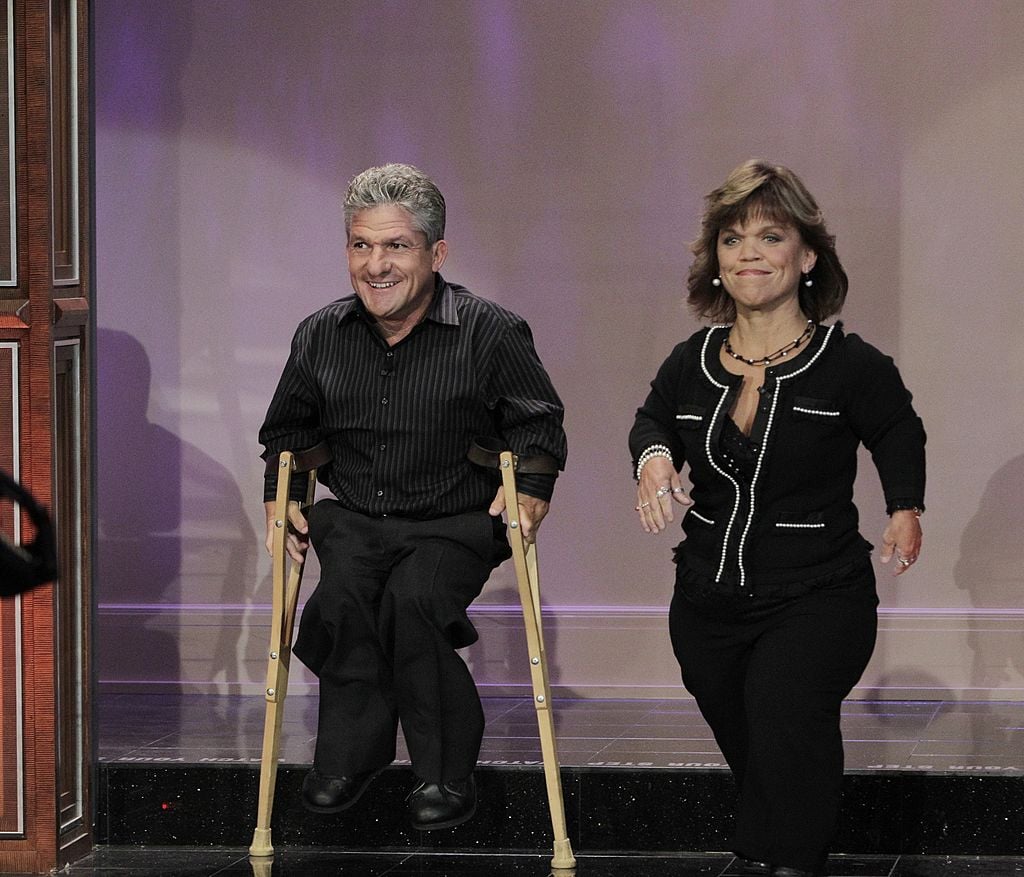 Jacob may be staunchly against the show, but Amy maintains that she's always been her authentic, real self when on TV. While there's certainly been a lot of dramatization and editing for the sake of the show, Amy's talked about how her emotions are certainly her own.
Amy also spoke to Us Weekly about the success of LPBW, and she thinks fans have stayed invested for this long because of how real she and Matt keep it. "For the most part, we keep it real. My kids are real. They're grounded. I don't think, for the most part, we haven't got our heads into a different space just because we have the opportunity to share a story," she stated.
Amy also clapped back at those who claim the show is scripted. "I say, 'No, it didn't feel like the three hours that I was in.' I like to think that we're pretty honest, we're pretty real – at least I am – sometimes to a fault."
Matt Roloff said he and Amy 'create drama' on the show
While Amy may claim to be authentic, Matt is keeping it real with his social media followers. In Touch Weekly notes he recently took to Instagram Live to talk about his life and the show. And he said there are plenty of times when the drama in the series is totally fake.
"When Amy and I argued about whether it's a neck or a flag lot, we were just trying to make television," Matt told his followers. "We know that those are the kinds of arguments back-and-forth that create interest and people like to hear."
Matt continued by saying that he and Amy often are "poking each other in the rib to create some drama." "I like to joke with people that I don't do drama in normal life, I like to only get paid for my drama," he added. "So, when we're doing the show, we create drama. And Amy does, too. We're both doing the same thing."
We're not sure if Amy's going to make her own comments about the validity of the show. But it's clear where Matt stands. Either way, we're still tuning in to see what the Roloffs are up to!
Check out Showbiz Cheat Sheet on Facebook!