'LPBW': Matt Roloff Explained to an Instagram Follower He Still Co-Owns Part of Roloff Farms With Amy Roloff
At the end of season 19 of Little People, Big World, fans saw Amy Roloff make a major decision for herself. While she spent 30 years living on Roloff Farms with her now-ex-husband, Matt Roloff, she was ready to move on. Now, on season 20 of the show, we're watching Amy's plans come to light. It certainly hasn't been easy for her to start packing up her things and making moves to leave the farm behind, but she knew it was ultimately to her benefit.
It's been reported that Amy chose to sell her half of Roloff Farms to Matt, as that's what was discussed last season. But it seems to be more complicated than that. Matt just explained to an Instagram follower that he and Amy still co-own part of the property. Here's what he said.
Amy Roloff reportedly sold her half of Roloff Farms to Matt Roloff
Those who've been keeping up with LPBW over the years know Roloff Farms has been a staple in Matt and Amy's lives. But after the couple decided to divorce, decisions had to be made. Amy lived with Matt on the farm for over 30 years, and she'll never forget her memories of raising her children on the property. But she knew she had to move forward elsewhere, as she couldn't coexist with Matt on the land forever despite living in separate homes.
According to Radar Online, Amy sold her half of the farm to Matt for over $600,000 on June 25, 2019. And since then, we know she's found a new place just 15 minutes away from the farm property. While it took her awhile to find the home (and she's had to fuss with the contractors to make it friendly for someone of her height), she's kept her Instagram followers apprised of what's been going on with the move.
Amy's almost all finished moving into her new home
Those who are watching season 20 of LPBW are seeing the beginning of Amy's moving process. She's just finding a place to move in to on the show — though, in real life, she's already spent months moving her belongings off the farm into the home she purchased. And it looks like Amy's nearly finished with the moving process that's taken so much of her time and energy.
"I'm thrilled to see some light at the end of this long journey of moving, purging, packing and moving into my new house. Woohoo!" Amy wrote on an Instagram post published Feb. 11. "Sometimes I don't know whether to jump up and yell 'Hooray' or cry. I do know I feel relieved. … So I see the light at the end of this tunnel and I think I'll make my end date- end of February. Yippee!"
Matt just explained that he and Amy still co-own her portion of the farm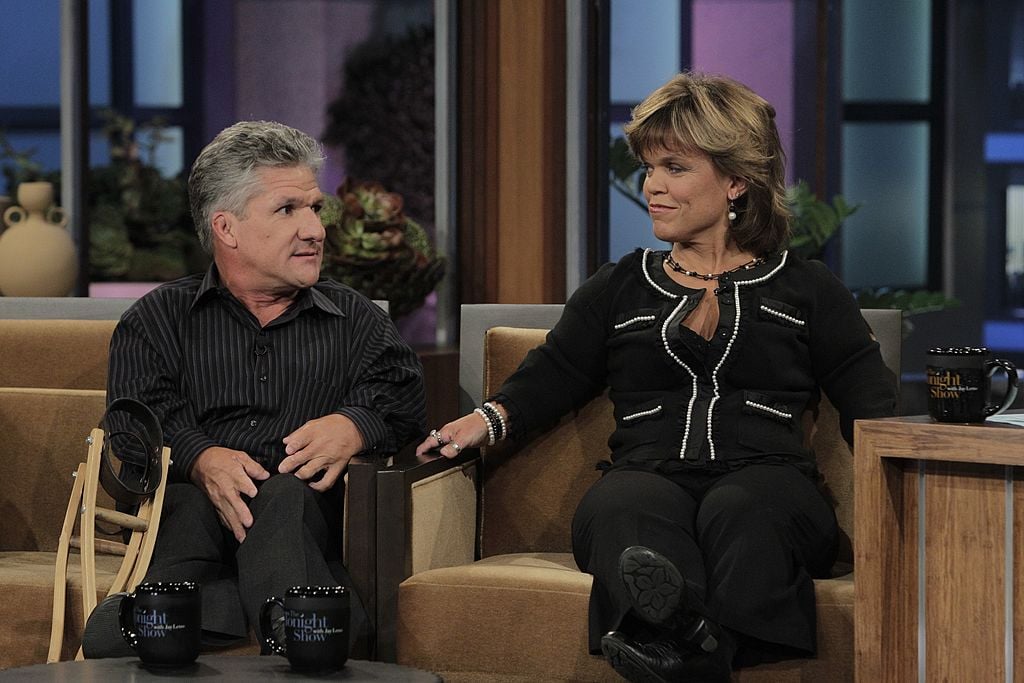 Given how far along Amy has come with her move off of Roloff Farms, many who follow the Roloffs likely assume Amy owns no parts of the farm property anymore. But Matt made it clear that's not actually the case.
During season 20 of the show, Matt showed off a fence he bought to keep him and Amy separated while they were on the farm. A follower took to Instagram and asked, "I'm so confused by the fence. If you bought ami out why is there a fence if you now own the whole thing?"
Matt then clarified. "I don't own the whole thing," he wrote back. "Amy and I still co-own the North side. (Original farm with big house). I only own the south parcel. Hope that helps. I know it's confusing."
He also added, "Amy didn't have to move. She choose to move. Amy could have stayed on the farm if she wanted too."
So, will Matt eventually own all of the farm after Amy's completely done with her transition off the property? We're assuming so, but only Matt and Amy truly know the deal that was worked out between them.
Check out Showbiz Cheat Sheet on Facebook!