'LPBW': Matt Roloff Just Admitted He Has a 'New Appreciation' for Amy Roloff
Matt Roloff from 'Little People, Big World' had to help take care of his grandson -- and it made him appreciate Amy Roloff more.
We've been watching the Roloff family for years. And on Season 20 of Little People, Big World, Zach and Tori Roloff brought a new addition into the world — and that's Lilah Roloff. Zach's parents, Matt and Amy Roloff, have been divorced for years, but they came together to help with the arrangements for the newborn. And it looks like everyone's focus is off of past family turmoil and on to the adorable baby girl.
Matt and Amy make a great team when it comes to supporting their kids, and that hasn't changed even with their divorce. And now that Matt's even more involved with his kids and grandkids, he told his girlfriend that he has a greater appreciation for everything Amy did when their kids were young.
Matt and Amy Roloff have twins that grew up on 'Little People, Big World'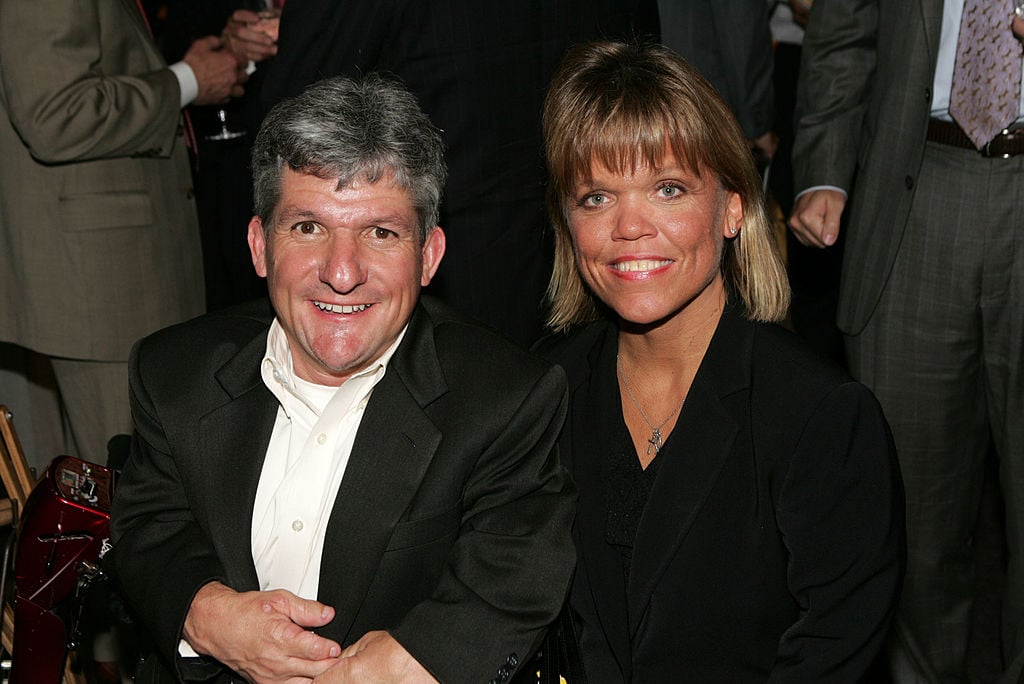 It's hard to believe the Roloffs have graced our television screens for over a decade — and a lot has changed since the beginning of LPBW. While the major focus now surrounds Matt and Amy post-divorce, the show once featured all four of their kids. Zach still has a major storyline but the other three — Jeremy, Jacob, and Molly — have stepped away from the cameras.
Zach is the only one of the Roloff kids with dwarfism, though we can't forget that Jeremy is his twin. And Matt and Amy remarked on having kids of varying heights back in 2006.
"Amy and I had a 50 percent chance of having a dwarf child, so when we had the twins, we had one of each, which was perfectly aligned with the odds," ABC News reports Matt said.
Amy also talked about raising the kids. "Well, I think they're surprised just by the fact that I have four kids because a lot of people only have like one or two nowadays, and they think that's overwhelming," she said.
Amy has made a number of scathing claims against Matt in the past
Matt and Amy have both moved on completely from each other, but Amy has made some scathing claims that may have hurt Matt's reputation. In her book, A Little Me, she talked about Matt's relationship with his current girlfriend, Caryn Chandler. According to Amy, Matt was sending photos and texts that were totally inappropriate while they were still married.
As for Matt, he thought Amy unfairly "threw shade" at him in her book — but he has admitted that he's way more thoughtful and attentive nowadays then he was during their marriage.
"I've made mistakes in the past, and you have some regrets and stuff, so I try to realize that you gotta work at it," he told Us Weekly. "You gotta keep up the pressure …. I've redoubled my efforts this time around to make sure that I'm … don't let my guard down and I don't let time slip away and don't forget the important moments and the communication. That's a lesson that I've learned over time."
Matt admitted to his girlfriend, Caryn Chandler, that he has a 'new appreciation' for Amy
Now that Lilah, Zach and Tori's daughter, has entered the world, Matt and Amy have plenty of assistance to offer. Zach and Tori already have a son, Jackson — and he adores spending time with Matt and Chandler on Roloff Farms. But Matt looked a bit overwhelmed during episode 8 when he and Chandler were looking after Jackson full-time.
Matt struggled to put Jackson down for a nap — and to that, Chandler commented, "Imagine having two," which is clearly a reference to Amy having twins. "Would you say that you had a new appreciation for what Amy did all those years?" she asked.
"Yes, I have a new appreciation. … Amy had twins, she had that times two. Jackson's getting pretty good, he can climb on the chair, he's getting kind of around. But, still. It's a ton of work."
We're glad Matt's gaining some new appreciation for Amy after all these years. We hope it continues!
Check out Showbiz Cheat Sheet on Facebook!