'LPBW': Matt Roloff Just Told Instagram He's Bringing a New Animal to Roloff Farms
Little People, Big World is back, and we're excited to see what happens with Roloff Farms. Those who've been keeping up with the Roloff Family know that Matt and Amy divorced years ago. And while the series is just showing viewers Amy's initial decision to move off of the farm property post-split, those who follow her Instagram know she's already settling into her new place.
Now, we're all wondering what Matt plans to do with the farm. He's mentioned various construction plans, and he's also noted he's hoping to leave the farm behind completely and move to Arizona with his girlfriend, Caryn Chandler. But now, it seems he has a new plan — and it involves animals.
Roloff Farms is known for its pumpkin season
LPBW has been on television for over a decade, and while the Roloff family dynamics have changed, Roloff Farms remains. The farm is iconic for its pumpkin season, as that's when fans can visit, meet their favorite reality stars, and indulge in all the farm has to offer. When the farm is open for visitors, there are food carts, wagon tours, pony rides, a petting zoo, and plenty of fun for kids, like a train and a bamboo maze.
It looks like the farm is already gearing up for the 2020 pumpkin season, too. Every Friday, Saturday, and Sunday in October, the place will be open for visitors to enjoy. But there's no guarantee Amy will be there.
In 2019, Amy mentioned that she was no longer playing a big role in the season, as it's mainly Matt's responsibility now. And we know Matt's girlfriend also used to work on Roloff Farms and will likely help as well.
Matt Roloff still seems unsure with what to do with Amy Roloff's half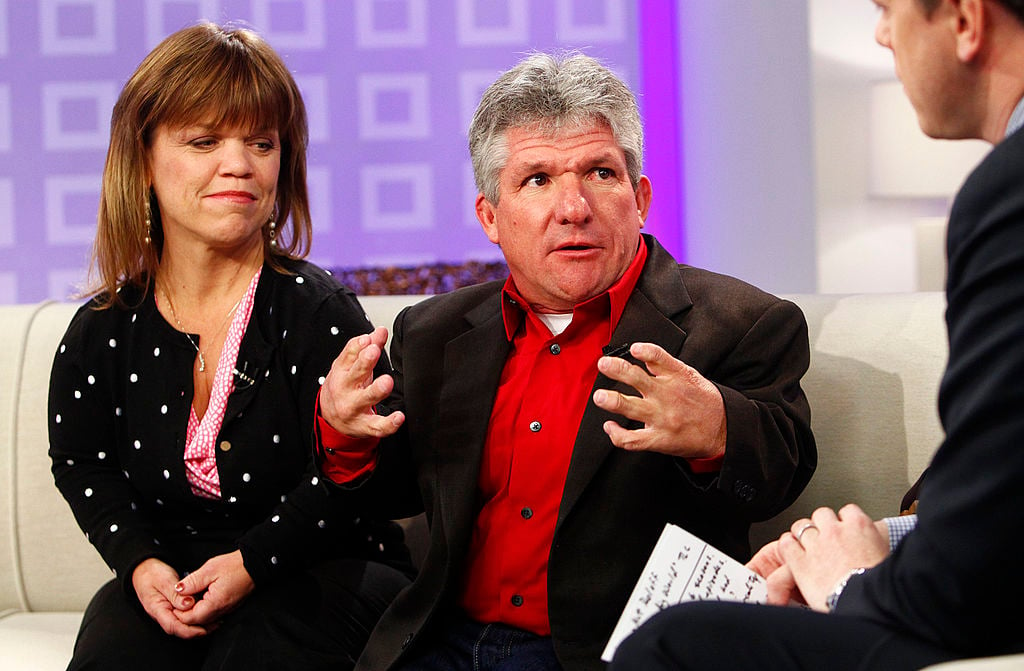 Amy sold Matt her half of Roloff Farms, and this leaves Matt open to a number of new possibilities with what to do with it. It seems Chandler has no interest in moving into Amy's old farmhouse, though. During the first episode of the current season of LPBW, she noted that she would never live where Amy once did.
So, what are Matt's plans? It seems he told an Instagram follower he's still unsure. "Amy hasn't quite gotten completely moved out yet. After she does we will figure out a plan," he told an inquiring mind.
It's quite possible Matt will ditch the farm altogether, too. He's noted in the past that it's tough to take care of the property on his own. But he's also mentioned that he has new plans for building new structures, so it's tough to say what'll really happen. There's no doubt that Matt has attachment to the farm — but will it be enough to keep it going? We're not sure.
He just announced he's bringing in a new animal
Not only is Matt considering building on farm property, but it seems he's also bringing in new animals. On April 2, he posted a photo of a Silkie chicken. "No … this isn't me in a chicken suit. This is a real white silky baby chick. He looks like a pretty cool dude," he captioned the post.
This, of course, left fans wondering about what's going on.
"Does he live on your farm?" one follower asked.
To that, Matt answered, "Not yet. But im getting some the same breed."
Another asked, "Is this a kind you are getting? I heard you on the live say you were getting some chicks."
Matt said back, "Yes. Very impressed. You must have been paying attention:))."
We're hoping Matt posts plenty of photos of the chickens once they're acquired. And, given that he's getting some new animals, perhaps he's thinking about staying on the farm after all. Only time will tell!
Check out Showbiz Cheat Sheet on Facebook!