'LPBW': Matt Roloff Posted a Photo of Controversial Son Jacob Roloff After Surprisingly Running Into Him
We're all hopeful Little People, Big World will return in the near future, as fans love to see what Matt and Amy Roloff are up to. Last season, we saw Amy start to move off of Roloff Farms into her new home, and she got engaged. As for Matt, he's still living his life on the farm with Caryn Chandler. And his Instagram shows that he's been traveling to and from his other home in Surprise, Arizona, with Caryn.
There's one Roloff who refuses to be on the small screen anymore — and it's Matt and Amy's youngest son, Jacob Roloff. Matt recently posted a photo of Jacob after running into him in a small beach town, though. And it's making fans wonder where the father and son stand now.
Jacob Roloff and Matt Roloff had a rumored feud in the past
Jacob left LPBW with a bang. While Jeremy and Molly Roloff also chose to step away from the show, Jacob noted on Instagram that he was tired of watching his family become "characters" of who they truly are. And he's also mentioned that he will never step foot on another reality TV set again, as it's not something he would've chosen for himself if given the option at a young age.
It seems tensions from the show may have also fed into some family feuds. An insider told Radar Online that Jacob had a particularly difficult relationship with Matt because of Matt and Amy's divorce.
"I think when his parents divorced he put a lot of the blame on his dad," the insider noted. "His mom was hurting for a long time, and he believes Matt was the sole cause of that — like his dad is the one that blew up the whole family.
Matt posted a photo of Jacob after running into him
It looks like both Jacob and Matt are doing their best to dispel the idea that a family feud still exists. Jacob had his wedding reception on Roloff Farms back in 2019. While camera crews didn't film the event, Matt posted plenty of sweet photos of him and his son, and they seemed to get along just fine.
Matt posted another photo of him and Jacob on June 26, too. The photo shows Caryn, Matt, and Jacob all in a golf cart.
"Yesterday.. after wrapping up filming and farm chores for the week @carynchandler1 and I decided to break away and headed west for the 90 min drive to the small beach town — Manzanita!" Matt captioned his post. "Had an amazing dinner with friends at a quaint little cozy Oregon coast restaurant." He then noted that as soon as he finished dinner, he and Caryn "ran into @jacobroloff45 (Izzy was at a friends' house) walking his dogs down the main beach boulevard. Nice short visit with Jacob before heading off to see our friends' new house they're building."
Fans are happy Matt and Jacob seem to get along now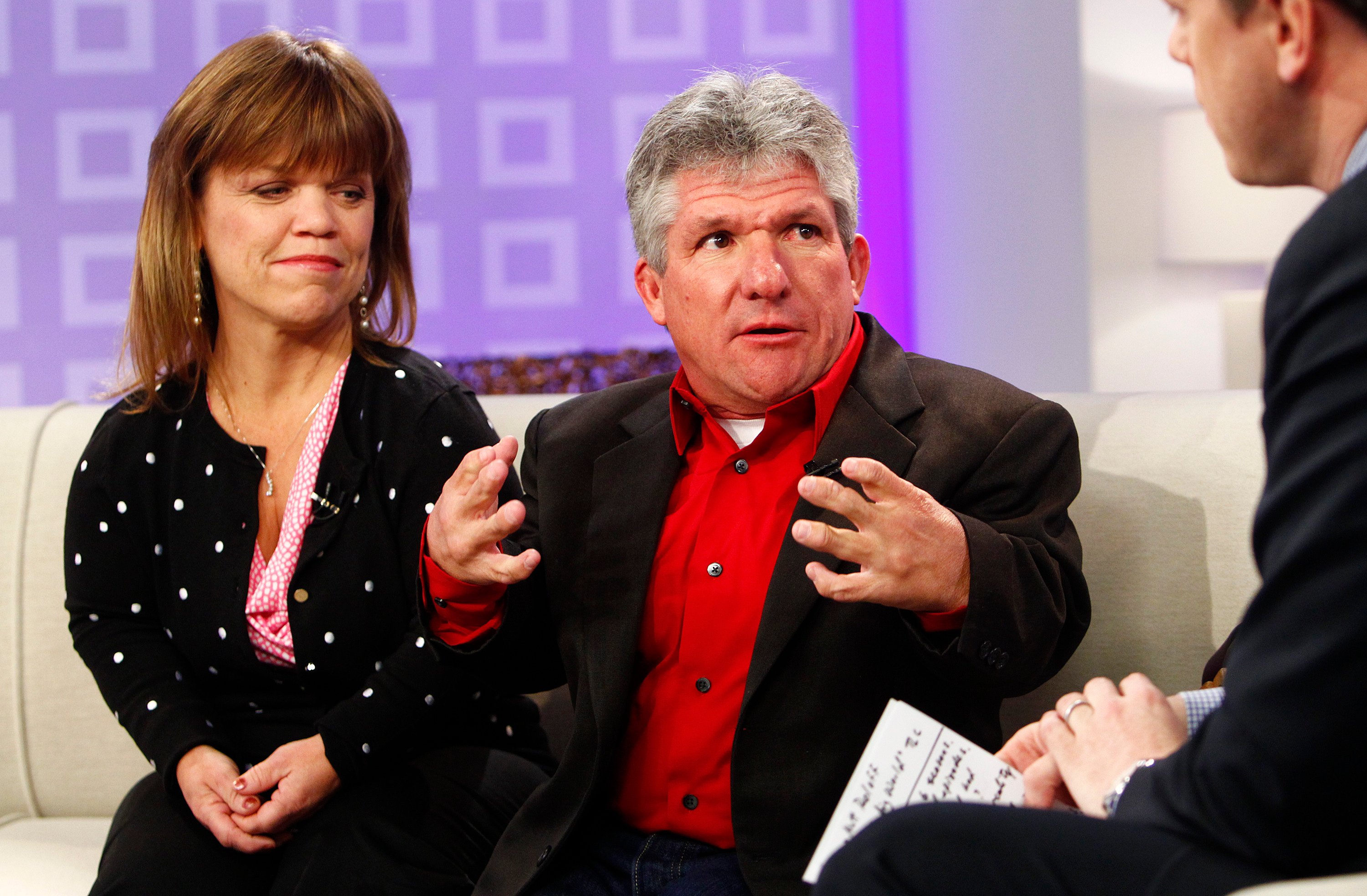 Back in May, Matt posted another photo of Jacob and Jacob's wife — and it looks like their father-son relationship is improving greatly. Fans are also noticing that Jacob is making more appearances on Matt's Instagram. And they're totally loving it.
"Glad Jacob is in your life. Does Amy see him?" one fan asked on Matt's most recent photo.
"I like to see Jacob make an appearance from time to time!!" another wrote.
"Don't you love when you run into an offspring unexpectedly!" yet another added. "It totally makes my day!"
Another fan wrote, "Sweet. So nice to see Jacob."
We know Jacob has enjoyed many adventures of his own as well, as he's been traveling around in a van with his wife and possibly looking for a more permanent stay. We're looking forward to seeing more of Jacob on Matt's Instagram in the future!
Check out Showbiz Cheat Sheet on Facebook!