'LPBW': Matt Roloff Posted a Photo With Amy Roloff on Roloff Farms Despite Tension Between Them on Season 21
Matt and Amy Roloff have major issues with each other on Little People, Big World. Amy finally moved off of Roloff Farms in season 21 of the show. And she stated she was never planning on coming back after she cleared all of her belongings and moved into her new place.
At the end of October 2020, Matt posted a photo of him with Amy — and they were both back on Roloff Farms. Could this be a clue their relationship isn't as bad as it seems on TV?
Amy Roloff from 'Little People, Big World' said she'd never come back to Roloff Farms once she moved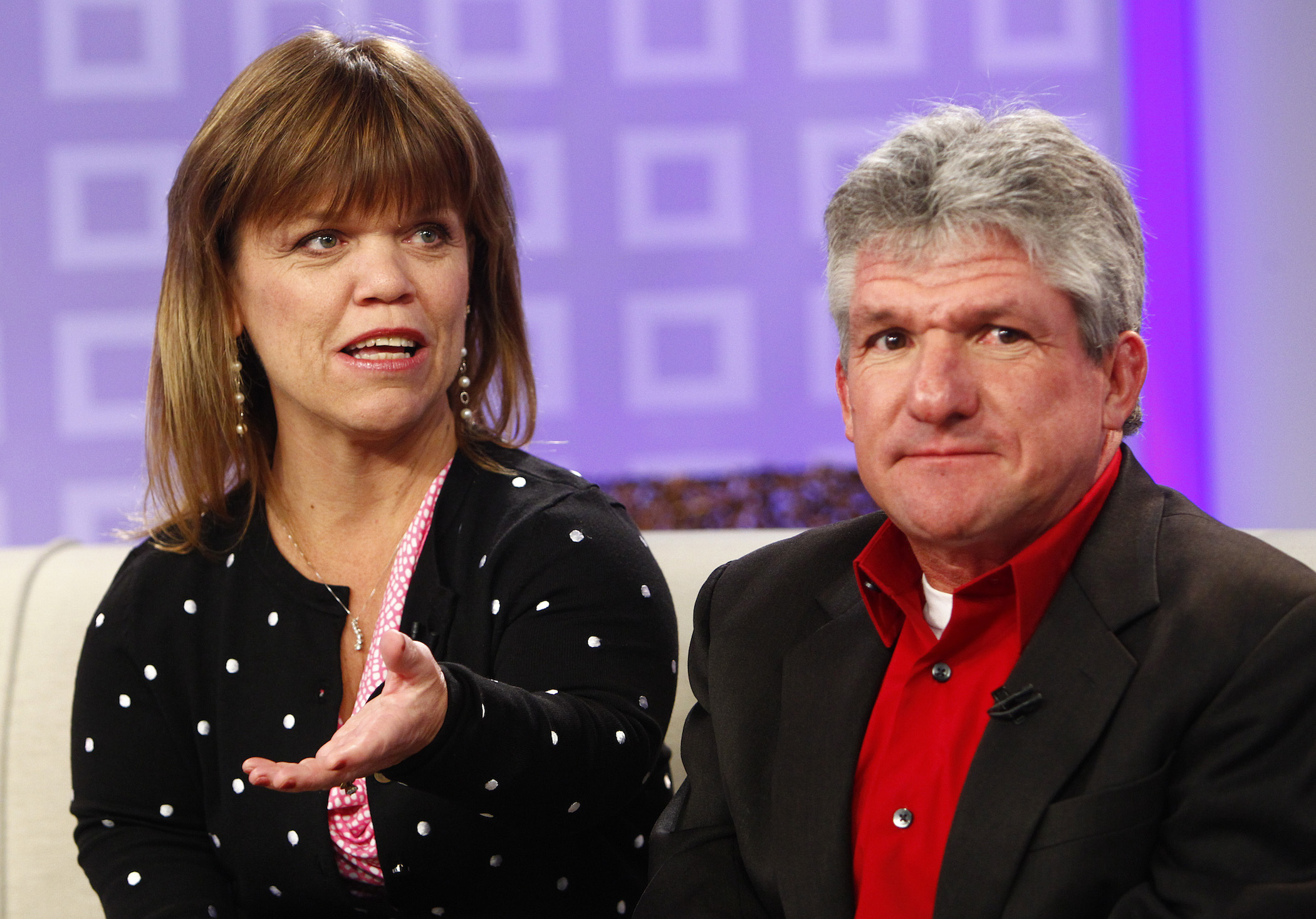 Matt and Amy bickered over Roloff Farms all season long on season 21 of Little People, Big World. While Matt hoped Amy would move quickly off of the farm, it took a lot longer than Amy anticipated. Not only that, but moving off of the farm property took an emotional toll on Amy that Matt had trouble empathizing with.
When Amy finally moved all of her belongings out of her farmhouse, she let Matt know that she was totally done with Roloff Farms, too. "Once I'm off here, Matt, I'm not here," she told her ex-husband.
Amy further explained to the cameras. "Since I've made the decision to move off the farm, it feels very weird and strange to be here and crossing paths with Matt," she added. "This is not my home anymore. And I don't want to come back to this."
Matt Roloff posted a photo with Amy on Roloff Farms
While Amy was ready to wash her hands of the Roloff Farms mess, there's no doubt she still loves pumpkin season. Matt and Amy started pumpkin season so the public could check out their property and enjoy fall festivities. Unfortunately, Amy had a tough time with pumpkin season in 2019, as she told her Instagram followers she was given an "ultimatum" that made it difficult for her to focus on the fans.
Amy told a follower regarding Roloff Farms, "It's changed for me now and because I choose not to be a part of a confrontation that could have impacted others from an ultimatum that was said to me if followed through."
It seems Amy got over whatever occurred last year, though. Matt posted a photo of him and Amy in October 2020 to Instagram.
"Last chance to stretch your legs and make some lasting family fall memories," Matt captioned the post. "This weekend Fri and Saturday morning … then 2020 @rolofffarms pumpkin season Covid-style is in the books. Come see what crazy costume @amyjroloff comes up with next." 
Is Matt's photo a clue the exes overdramatize their feud?
It seems fans enjoyed the photo of Matt and Amy together — but is this a clue that everything that occurs on Little People, Big World is majorly dramatized? It seems Amy's happier than ever to rejoin her family for Roloff Farms pumpkin season despite what she said about never coming back to the property once she moved.
Matt's talked about the dramatization that occurs on the show, too. "When Amy and I argued about whether it's a neck or a flag lot, we were just trying to make television," Matt once told fans via Instagram Live. He also added, "I like to joke with people that I don't do drama in normal life, I like to only get paid for my drama. So, when we're doing the show, we create drama. And Amy does, too. We're both doing the same thing."
Amy's sworn everything that occurs on the show is totally real, though. But considering she's back on the farm for the most popular season of the year, it seems she's on better terms with Matt than what viewers witnessed in season 21.
Check out Showbiz Cheat Sheet on Facebook!