'LPBW': Matt Roloff Posted About Cleaning Up Roloff Farms 'in the Middle of a Pandemic'
Matt Roloff from 'Little People, Big World' is hard at work on Roloff Farms despite the pandemic raging on around him.
It's tough to say what will happen to Roloff Farms pumpkin season in 2020. Those who watch Little People, Big World are well aware that pumpkin season is the biggest moneymaker for Matt and Amy Roloff. And now that coronavirus (COVID-19) is still present and spreading throughout the U.S., large gatherings are frowned upon.
It looks like Matt is still hard at work keeping up with the farm despite the country's current troubles. He posted to Instagram about all the new work he's doing with the property. Here's what he said.
Matt Roloff has been working on Roloff Farms to prep for pumpkin season
Fans of the show and Roloff family friends are always amped for pumpkin season — and we're all hoping it can still happen this year. Matt's posted about the uncertainty to his Instagram, too.
"Hopefully we can open. Just heard our governor @oregongovbrown say things that don't sound promising for events such as ours," Matt told an Instagram follower. "No fairs or large events. We run on a tight margin so we would have to double our prices to meet all the restrictions. We're going to wait a few weeks and see if things are better. But sounds grim as of today."
Despite the "grim" outlooks, Matt's still hard at work on the property. Back in May 2020, he told his followers he's building a cabin as well as hiring and training employees to help out with the farm in the future.
He posted that he's currently cleaning up the farm
While many might be taking the opportunity of the pandemic to slow down, such is not the case with Matt. He posted a video to Instagram on July 8 showing all the additional work he's putting into the farm. "Project : keep the farm maintained and clean as possible," he captioned his post.
"Nothing makes a guy feel better than doing a little cleanup around the farm in the middle of a pandemic," Matt tells his phone camera as he pans around the farm. He then explained that one of his projects involves cutting down some dead fur trees, and he panned the camera over to multiple piles of cut wood.
While one of the woodpiles came from an old treehouse, another pile was from diseased trees. "This stuff is all got disease in it, so we have to get rid of it," Matt added. "So, anyway. That's what I'm doing today."
Fans are asking what Matt plans to do with Roloff Farms next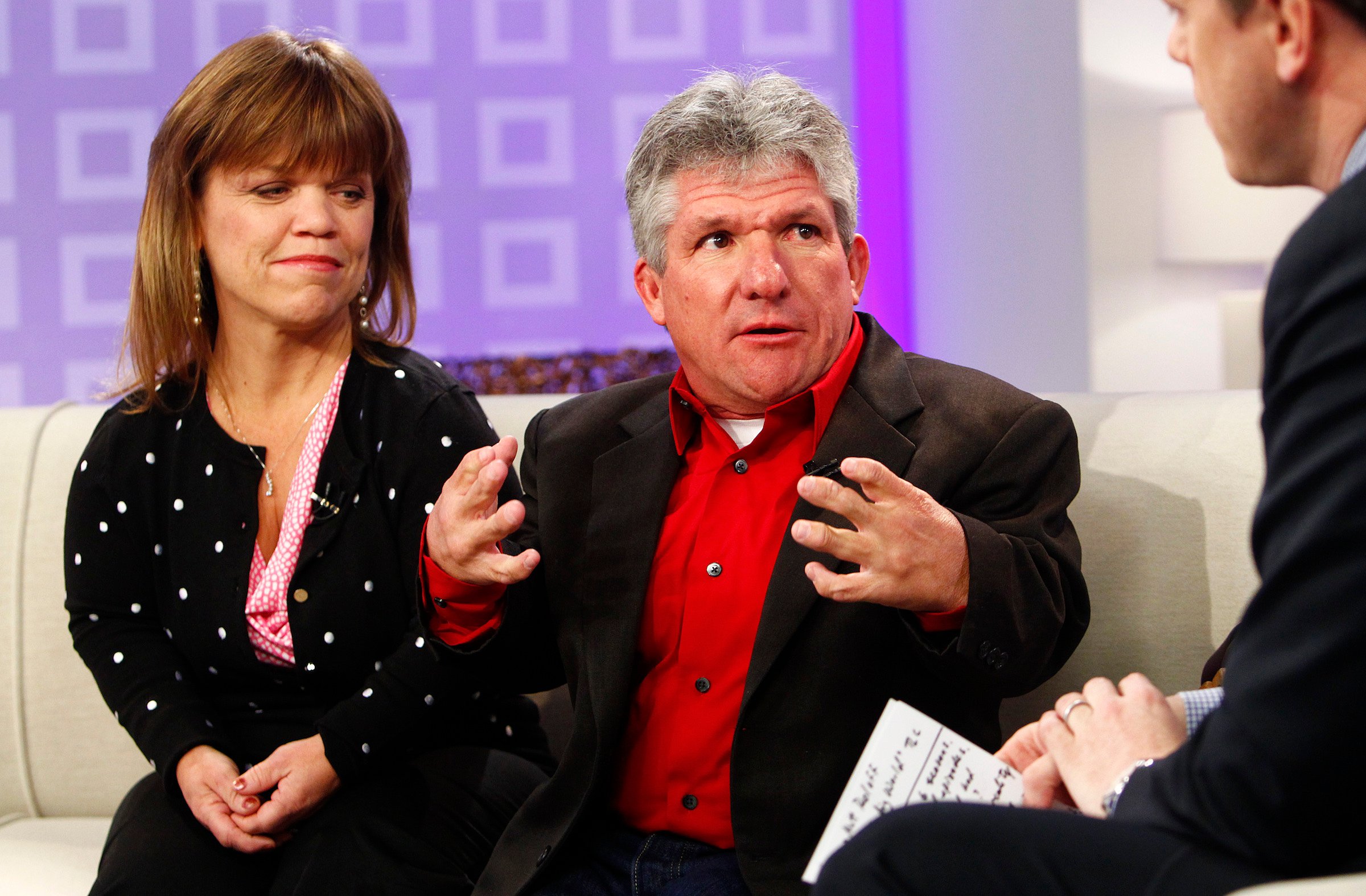 Matt mentioned in the past that he hopes to sell the farm — and he thinks either Jeremy or Zach Roloff would be perfect Roloff Farms owners. "The ultimate scenario for me is that the twins would take over the farm and work together … but nobody likes to run that pumpkin patch like I do," Matt said during an Instagram Live conversation. Now that he's continuing with renovations, though, everyone's wondering what he plans to do with the property next.
"What Cleaning up! Cause R u really selling?? Be Honest," one fan commented.
Another wrote, "I am a fan of this wonderful family, do you still think about selling the farm?"
Yet another took Matt's cleanup as a sign he's actually holding on to the property. "Glad you are keeping the farm," they wrote. "You know you always need a project to work on. No grass grows under your feet Matt!"
We'll have to wait and see what happens with Roloff Farms — but we anticipate more updates as the pandemic goes on.
Check out Showbiz Cheat Sheet on Facebook!