'LPBW': Matt Roloff Reportedly Would Rather Jeremy Take Over Roloff Farms Than Zach
Those who've kept up with Little People, Big World over the years know the saga of Roloff Farms. Amy and Matt Roloff owned the farm together when they married, but everything changed after their divorce. Now, Matt's considering who will own the farm once he retires. And he reportedly would rather one of his sons own it over the other.
Who owns Roloff Farms now? Matt Roloff from 'Little People, Big World' is at the helm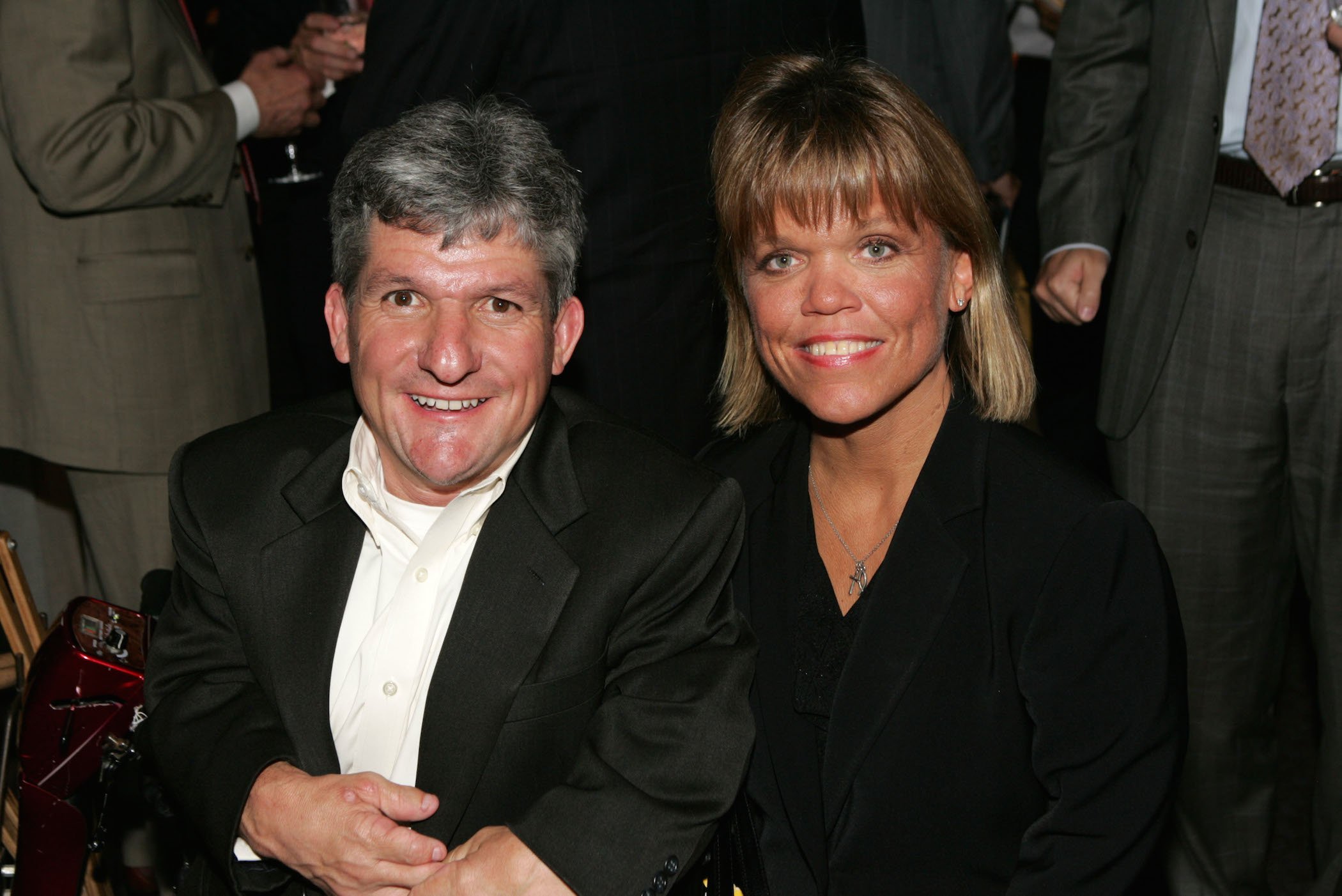 Roloff Farms is a staple on Little People, Big World. After Amy and Matt Roloff divorced, Amy went through the difficult decision of what she wanted to do with her half of the property. In the end, she decided to sell it back to Matt and buy a new home 15 minutes away.
In April 2019, Amy sold her half of the property to Matt for $667,000. The house she bought was only $588,500, giving her a profit.
It looks like Amy sold even more property back to Matt after she initially sold her half of the farm. Reports from the Oregon court showed Amy sold additional acres back to Matt. In total, she sold Matt $975,000 acres of land. Matt reportedly took out a loan of $825,000 to buy back the property.
Now, Amy appears to be completely out of the picture when it comes to Roloff Farms, though we're sure she has opinions regarding what happens to it in the future if Matt decides to sell it post-retirement.
Matt Roloff would allegedly rather Jeremy Roloff take over the farm than Zach Roloff
During the last season of Little People, Big World, Zach Roloff surprised Amy and Matt Roloff when he claimed he was interested in taking over Roloff Farms in the future.
"One thing Tori and me talked about, we've talked about maybe we can move in here," Zach explained. "Maybe we can be the ones that take over the farm, buy the place."
Amy seemed quite surprised that Zach would want to take over the farm. As far as she and Matt were concerned, they suspected Jeremy would be the one to take over. And an alleged insider recently told The Sun Matt would rather Jeremy take over than Zach.
"Jeremy is OK with this but also desperately wants to be a part of the business," the insider explained. "There are discussions he could end up co-owning the farm with Zach moving forward. Secretly, Matt would rather Jeremy be involved because he gets the business a little more."
Did Caryn quit Roloff Farms?
While Matt Roloff is still the owner of Roloff Farms, fans might be wondering about his girlfriend, Caryn Chandler. Caryn was a manager on Roloff Farms during pumpkin season for years, and it's how she met the Roloff family. However, after she and Matt began dating, it seems she stopped working on the farm.
"Today was the first day of pumpkin season!" Caryn posted to Instagram back in 2018. "Even though I'm not working at the farm this year I'm still greatly invested. Love the place and hope you'll make it out with your families to enjoy the fun." 
We're interested to see if Caryn plans on having any involvement with Roloff Farms in the future, or if she and Matt will tie the knot. We'll have to wait for the new season of Little People, Big World to find out.
TLC did not return a request for comment about Matt Roloff's current and future involvement with Roloff Farms by the time of publication.
Check out Showbiz Cheat Sheet on Facebook!