'LPBW': Matt Roloff Said He Might Not Open Roloff Farms Pumpkin Season This Year
Little People, Big World is here with another season, and we're more invested than ever in what the Roloffs are up to. So far, we've seen Amy Roloff make the huge decision to move off of Roloff Farms post-divorce from Matt Roloff. And she's also now engaged to her partner of over three years, Chris Marek, which is making her transition off the farm even more exciting.
Now, fans are wondering about the fate of Roloff Farms. Matt and his girlfriend, Caryn Chandler, as well as Matt and Amy's won, Zach, seem to be the ones making pumpkin season happen. And Matt just warned an Instagram follower that the future of pumpkin season could be in serious flux due to coronavirus (COVID-19). Here's what he said.
Amy Roloff has stepped away from pumpkin season on Roloff Farms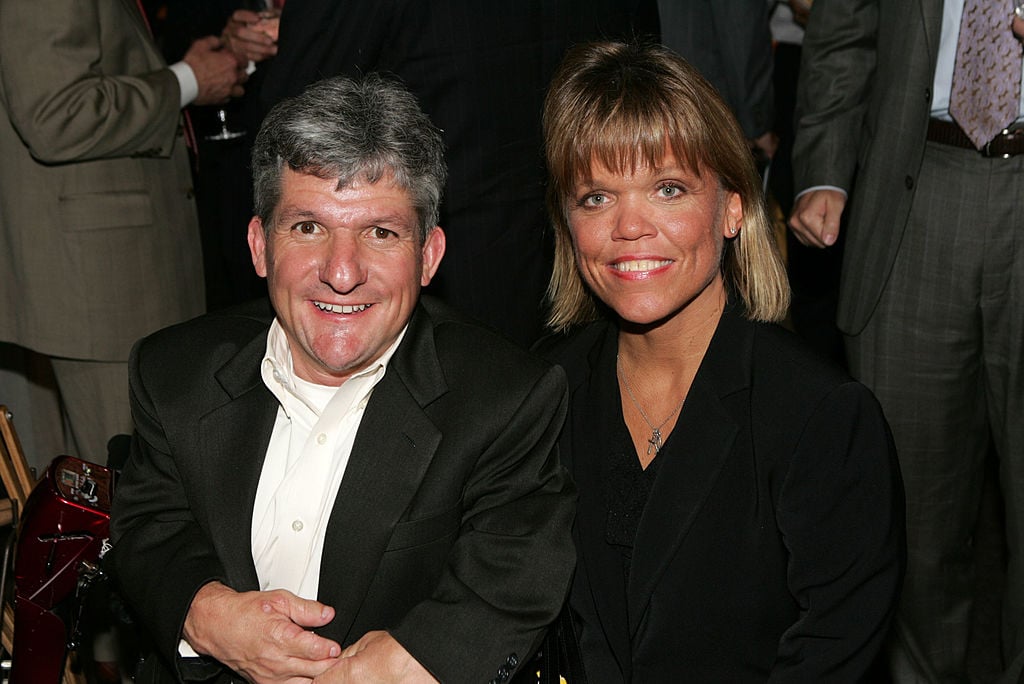 The divorce was difficult for Amy to come to terms with, as it didn't just mean leaving Matt behind. It also meant leaving 30 years of life on Roloff Farms behind. Amy recorded her journey packing up her things, finding a new place, and moving out for her Instagram followers, and she frequently shared how much she'd miss her old home on the farm. And Amy also knew leaving the farm would mean leaving behind her role in pumpkin season.
Matt and Amy's son, Zach, spoke on the show about how much his mom added to pumpkin season. She's great with fans and loves to talk to everyone who visits, which will surely be missed.
"My mom is trying to move out and she is also planning a prom, so I don't know how much time she's gonna have to come to pumpkin season," Zach said to the cameras on Season 20 of LPBW. "It's a really big deal my mom has a reduced role because she's such a big part of it. It won't be the same if she's not here a lot."
Matt Roloff might be planning to sell Roloff Farms
Roloff Farms is a staple on LPBW, but Matt's mentioned many times in the past that he's not sure if he'll be in charge of it for much longer. He's mentioned in the past that he feels "burdened" by the work it takes to care for the property.
"I'm really starting to assess how much physical energy I want to put into this. Everybody gets to be my age, late 50s, and you start to think about retirement," Us Weekly notes Matt said on LPBW.
So, who will take over the farm if Matt retires? It seems there's evidence to suggest Zach or Jeremy Roloff could be the next in line. Jeremy's noted on his personal Instagram that he'd love to own a farm — and he also told a follower that taking over Roloff Farms is completely an option.
Matt told a fan that the future of pumpkin season is uncertain right now
Pumpkin season is the most lucrative time for Roloff Farms — but it seems it may not happen in 2020 due to coronavirus. Matt posted a photo to his Instagram on May 7 showing him with the company Convo Supply. "I hang on to those companies that are incredible to work with… @convoy_supply so helpful working in the background in building Roloff farms projects," Matt captioned the post.
To that, one follower commented, "Looking forward to see the pool being built for you and grandkids! … I also have a picture of you and Caryn with my husband and I. We hope to see you at pumpkin season this year!" And Matt replied with some potentially sad news about pumpkin season.
"Hopefully we can open. Just heard our governor @oregongovbrown say things that don't sound promising for events such as ours," Matt responded. "No fairs or large events. We run on a tight margin so we would have to double our prices to meet all the restriction.. we're going to wait a few weeks and see if things are better. But sounds grimm as of today."
We're hopeful that pumpkin season can resume operations eventually even if 2020 proves to be a bust.
Check out Showbiz Cheat Sheet on Facebook!