'LPBW': Matt Roloff Said He Thinks Amy Roloff Unfairly 'Threw Shade' at Him in Her Book
Matt Roloff from 'Little People, Big World' is speaking out against ex-wife Amy Roloff in regards to the scathing claims she made in her memoir.
Little People, Big World is officially back, and we're all excited to see what the Roloffs have been up to. At the end of last season, we know Amy Roloff chose to sell her half of Roloff Farms to ex-husband Matt Roloff. And thanks to Instagram, we've been following her journey in finding a new home, getting engaged to her partner of over three years, and reconciling with some past hurts.
Amy's not the only one doing personal work, either. Matt is also coming forward with how he feels. At the end of March 2020, he spoke with the First Class Fatherhood podcast about some of the negative feelings Amy shared against him in her memoir, A Little Me. And it seems he isn't happy with the way it all went down.
Amy Roloff wrote negatively about Matt Roloff in her memoir, 'A Little Me'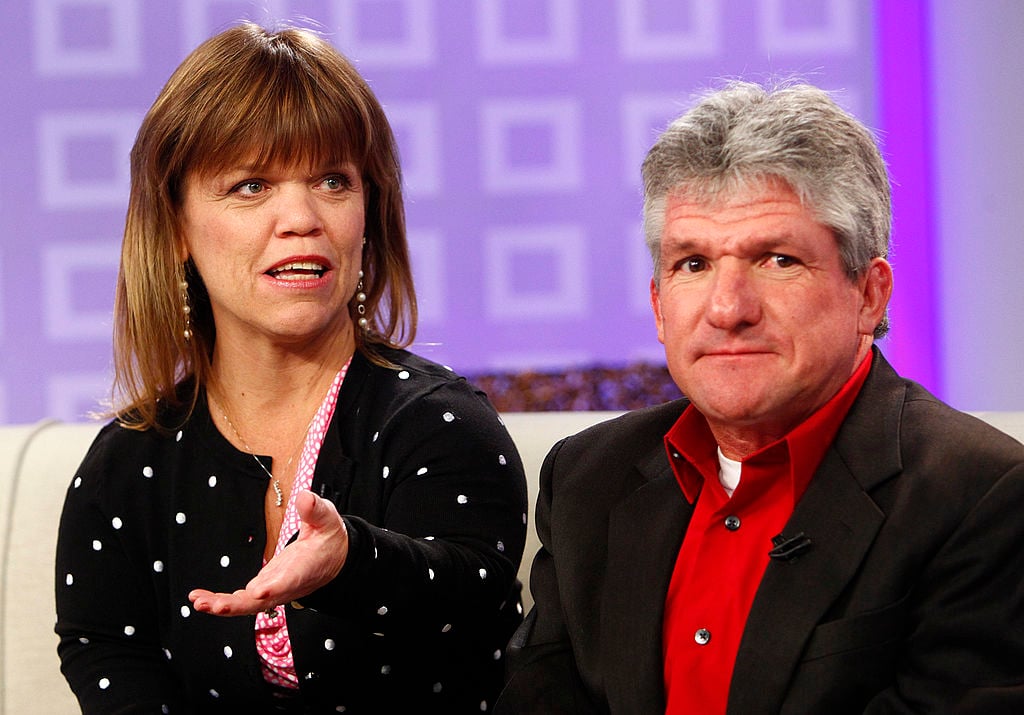 The divorce was tough on Amy, as she's noted in the past that she never saw herself growing apart from her now-ex-husband. A few years after the two went their separate ways, Amy wrote a memoir, A Little Me, which detailed her experiences in life as a little person. And she also included many scathing details about why her marriage ended and the darker parts of Matt's personality.
We know Matt is currently dating an ex-Roloff Farms worker, Caryn Chandler. And Amy noted in her book that Matt was allegedly cheating his marriage with a woman who's presumably Chandler.
"I saw messages, pictures, and other things that should not have been shared between people who just worked together and were still married to other people. I was devastated," Amy wrote.
Not only that, but Amy also noted that Matt exhibited controlling behaviors while they were filming the show.
Matt thinks Amy's book wasn't totally genuine or fair
Matt talked to the First Class Fatherhood podcast about the new season of the show, his kids, and of course, where he stands with Amy. And the topic of Amy's memoir came up. Matt told the host of the podcast that he wasn't impressed with the book, and he even went so far as to call it "disingenuous."
"I was disappointed," Matt noted of the memoir. "I didn't think the book was really fair to me. … For me, knowing her real life story and a lot of the things in between, I thought there was some disingenuous nature to the book, which surprised me since Amy's a pretty genuine person typically."
Matt also mentioned that he wished Amy didn't leave out key aspects of their marriage that would've changed peoples' perspective. "I think she did throw shade at me," he added. "I don't think it was really fair. And it was hurtful. It was actually very hurtful. It took me awhile to kind of process it and absorb it."
Matt insists he wishes Amy all the best despite their rocky past
Despite the book hurting Matt's feelings and reputation, it seems he harbors no ill-will or resentment for his ex-wife. "I understand the marriage fell apart. In the end, we grew apart," Matt added to the podcast. "Amy's a wonderful person. We raised four wonderful, amazing kids together. I look back at our marriage with a lot of success. I think, right now, we're just trying to enjoy the grandkids and the farm and get along."
So, will Matt tell his side of the story in a book of his own? It seems a memoir isn't in the cards. He told the podcast that there are plenty of "truths" he'd love to expose, but after some soul-searching, he's not working on anything presently. "I think telling the story through the show is enough for me right now," Matt noted. "But, never say never. I haven't ruled it out."
We're excited to see the ins and outs of Matt and Amy's relationship as the new season of LPBW progresses!
Check out Showbiz Cheat Sheet on Facebook!