'LPBW': Matt Roloff Said He Wants Both Jeremy and Zach Roloff to Take Over Roloff Farms
Season 20 of Little People, Big World is here, and we're seeing plenty of drama go down between Matt and Amy Roloff. Those who've followed the Roloffs for years know Matt and Amy started the show as a happily married couple. But now, they're divorced and going their separate ways. And the fate of Roloff Farms hangs in the balance.
Amy is working to fully move off of the farm property, but Matt's future remains a mystery. We know he spends a lot of time in his second home in Arizona with girlfriend Caryn Chandler. And he recently took to Instagram Live to share what he hopes for when it comes to the future of Roloff Farms. Here's what he mentioned regarding his twin sons, Zach and Jeremy, potentially taking over.
Matt Roloff said he doesn't want to stay on Roloff Farms forever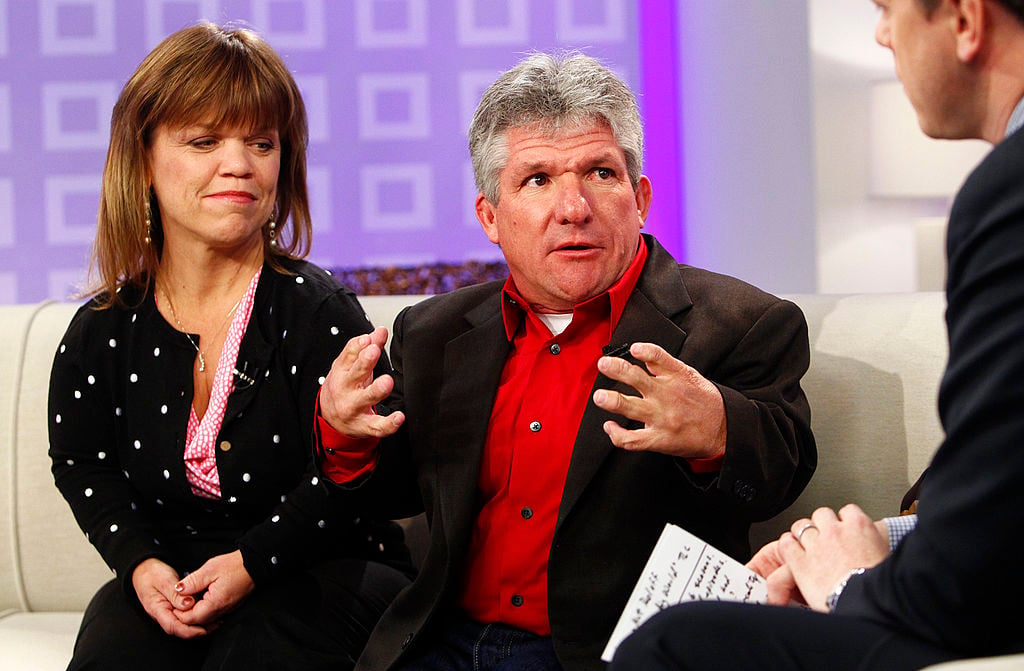 Roloff Farms is iconic for LPBW fans, but it's certainly a lot to take care of. While Matt and Amy were able to make a living with the farm as their business, it's certainly lost its luster over time. And Matt's expressed the desire to do away with the farm altogether, as it's going to be more and more difficult to maintain as he ages.
"There's part of me that wants to keep the farm and build a house that suits me, but part of me just wants to sell the farm and liquidate it and move on. It's a burden," Matt told viewers on an episode of the show.
Not only has Matt told the cameras that he hopes to eventually move off the farm, but he's also mentioned this to his Instagram followers. One follower accused Matt of "pushing" Amy off the farm property — but Matt assured them that this wasn't the case.
"That's the biggest crock of BS I've ever heard.. I would love Amy to buy her side of the farm and let me move to AZ full time. She's scared to death of the work and attention it would take," Matt noted.
Jeremy Roloff expressed interest in owning a farm of his own
If Matt doesn't own Roloff Farms, fans are hoping he'll at least keep the property in the family. And it looks like Jeremy might be the most likely candidate to take over.
Jeremy and his wife, Audrey Roloff, stepped away from LPBW to pursue their own projects. But Jeremy's expressed on Instagram that he'd love to own a farm someday. "Growing up on a farm the passion for land has never left me," Jeremy captioned an Instagram post. "Auj and I have been working very hard to be able to acquire one someday and visiting the Mona farm was a big encouragement in our efforts."
Jeremy mentioned the desire for a farm in another post on Instagram, too. And it was here that a follower asked, "Is the family farm not an option? I always assumed you and Zach would take over from your parents."
To that, he answered, "it totally is an option!"
Matt said he wants Jeremy and Zach Roloff to co-own Roloff Farms
It looks like Matt is already thinking about handing down Roloff Farms. According to Good Housekeeping, Matt took to Instagram Live to answer some fan questions — and the subject of the farm property came up. He noted that Jeremy and Zach are the only ones who "expressed interest" in taking over. And it seems he may also favor if they could do it together.
"The ultimate scenario for me is that the twins would take over the farm and work together … but nobody likes to run that pumpkin patch like I do," Matt noted.
Jeremy posts about Roloff Farms to his Instagram quite often, so it seems it's certainly on the brain for him. As for Zach, we're not sure he's as willing to take on the responsibility. But there's no doubt his son, Jackson, adores the farm and would hate for it to leave the Roloff family.
Check out Showbiz Cheat Sheet on Facebook!