'LPBW': Matt Roloff Said He's Traveling Back to Roloff Farms — But Caryn Chandler Isn't Coming With Him
Matt Roloff from 'Little People, Big World' is in Arizona with Caryn Chandler -- but now, he's traveling back to Roloff Farms without her.
Little People, Big World is back, and fans are excited to learn more about Amy Roloff's move off the farm and Matt Roloff's relationship with girlfriend Caryn Chandler. On the show, Amy just got engaged to her partner, Chris Marek. And Matt's still making divisions on Roloff Farms as Amy slowly moves her things off the property post-divorce.
The show was filmed months ago prior to the coronavirus (COVID-19) scare. Now, Matt and Amy's lives look a lot different. Matt told his followers he and Chandler went down to their other home in Arizona. But now, Matt's returning to Roloff Farms — and Chandler isn't coming with him. Here's what he shared with his Instagram followers.
Matt Roloff went to his Arizona home to ride out the coronavirus quarantine
Matt is typically on Roloff Farms during LPBW filming, but he also has a home in Surprise, Arizona. He bought the place off of Chandler's parents, and he frequently posts photos to his Instagram showing off his frequent trips to the warm and sunny state.
"I do enjoy the heat and the low humidity, so I bought a house down here," Matt explained on Facebook Live back in 2018. "It's kind of an investment property and something to play around with. Instead of going to hotels and staying at different places, I can have one location very conducive to my short stature."
When the coronavirus social distancing recommendations started, Chandler told her Instagram followers that she and Matt were hunkering down in their Arizona home.
"As Matt & I are hunkered down here in AZ (much like I imagine most of you are) we feel inadequate at the moment – especially with how to help those in need," she captioned her post. "If only we had a crystal ball or a magic wand – maybe we could make things better."
Matt's now returning to Roloff Farms without girlfriend Caryn Chandler
Social distancing measures are still recommended for the majority of the states in the U.S., and it seems Matt's taking them seriously. But he's ready to leave his Arizona home behind and come back to Oregon. On April 30, Matt posted a photo of his grandkids, Jackson and Ember. And in the post caption, he explained how excited he is to come and see them once he returns home.
"I said .. grandpa will be right back in 2 short weeks. They both said 'no, don't go.. who's going give them the treats?). 7 weeks later they are just getting the word that grandpa is finally coming home.. I'm cleared & ready to drive the 20 hour's back to the farm — after all this time isolating in Arizona (tons of FaceTime calls)," Matt captioned his post. "I'm ready to see all 4 grandkids. It would be easier to fly back but By driving I can avoid any outside contact with anyone .. so hoping for a shorter quarantine period after getting home to the farm."
Not only did Matt say he's driving from Arizona to Oregon, but he also noted that Chandler isn't coming with him. "Caryn is going to hold down the fort here in AZ a few more weeks," he added.
His followers have mixed opinions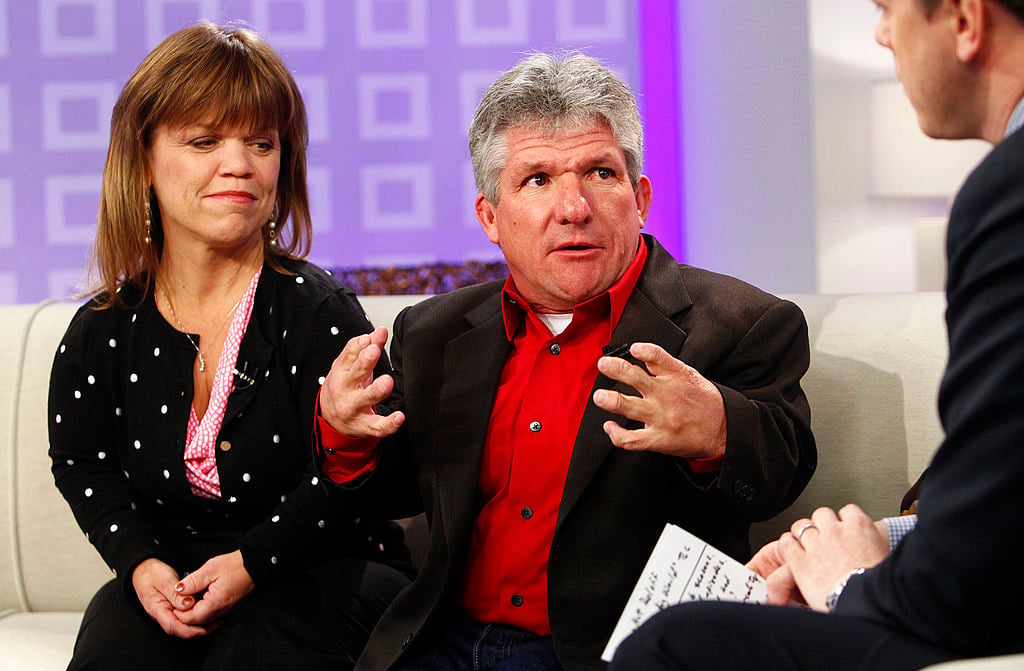 Many of Matt's followers are happy he'll get to see his family again once he returns and quarantines. But others think he shouldn't be traveling at all during this time. And others still also think Chandler should at least travel with him.
"Bathroom breaks, eating, staying at a hotel during a 20 hr drive? All come with having contact with other people and the 'outside' right? Stay safe!" one follower commented on the post.
"Caryn should go with u so she can split the drive with u. Safer that way," another wrote.
"Yes, You and Caryn go together so you can take turns driving. 20 hours is a very long drive for someone alone," yet another added.
It looks like Matt has his own plan in place, though. "I'm going to stop and sleep in the back from time to time. Have my sleeping bag all set. :))," he answered to one concerned follower.
We're hoping Matt has a safe journey home and that he can be reunited with his girlfriend soon!
Check out Showbiz Cheat Sheet on Facebook!