'LPBW': Matt Roloff Said Roloff Farms Is 'Under Control' As He Builds a Cabin and Hires New Employees
Little People, Big World is full of surprises this season. We saw Amy Roloff work on moving off of Roloff Farms, and we saw her partner, Chris Marek, get down on one knee. As for Matt, he has some issues with Amy, of course, as he's still living and working on the farm with his girlfriend, Caryn Chandler. And there's also been plenty of talk about Roloff Farms' future.
Matt and Amy built up the farm together over the last few decades. And while fans love Roloff Farms, Matt's talked about how difficult it is to care for the property. Despite the difficulties, though, he's still building up the farm — and he told his Instagram followers he also hired a few new employees to help out. Here's what he wrote.
Matt Roloff might want his sons to take over Roloff Farms
RELATED: 'LPBW': Matt Roloff Said He Might Not Open Roloff Farms Pumpkin Season This Year
Roloff Farms requires a ton of work for upkeep, and it might be getting too much for Matt. While he has his girlfriend and ex-farm manager, Caryn Chandler, to help him out, he's the one doing the majority of the work. And he might be ready to throw in the towel.
"There's part of me that wants to keep the farm and build a house that suits me, but part of me just wants to sell the farm and liquidate it and move on," Matt explained on the show. "It's a burden."
With that said, he might not be ready to do away with the farm completely. His twin sons, Zach and Jeremy Roloff, have expressed interest in taking over. And Matt noted on Instagram Live that he'd love for this to happen.
"The ultimate scenario for me is that the twins would take over the farm and work together … but nobody likes to run that pumpkin patch like I do," Matt noted.
He's currently building up the farm property
Matt might be planning on doing away with Roloff Farms eventually, but for now, he's still building. On May 14, he added a couple of videos of himself working on the farm property — and he noted he was already starting to build a new cabin.
"I'm getting ready to attack a lot of projects. … Now, we're going for some logs!" he explained in his Story while working heavy machinery. In another clip, he yelled, "What do you do in the middle of a pandemic? You build a cabin! Another place to go."
It looks like Matt is getting even more involved with building up the farm. "After a very productive 3 weeks back at the farm… logs are prepped for new cabin …," he captioned an Instagram post of giant logs on May 23.
A fan asked Matt if the cabin was for "pumpkin season" or "grandkids," and he replied, "Both."
Matt also noted he's hiring new Roloff Farms employees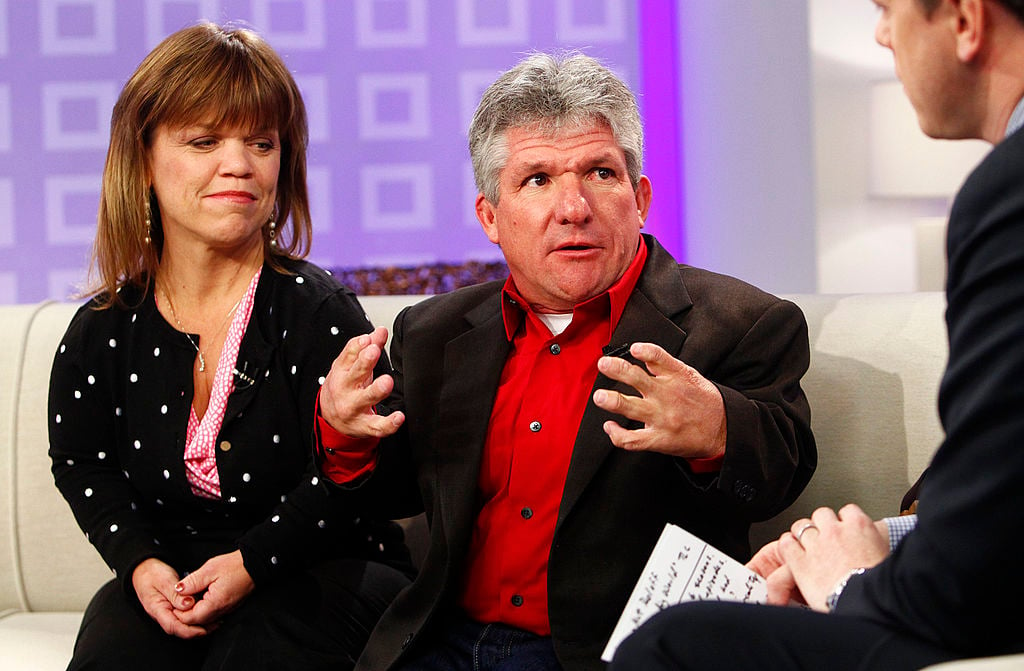 Not only is Matt building up a cabin, but it looks like he's also preparing for an influx of fans to visit the farm during the summer and fall for pumpkin season. In his post caption, he added that he "hired and trained" new employees. And this may be an indicator that he's planning on getting a ton of foot traffic through his property.
Not only that, but we can't forget that Amy typically helps out with the busiest times on the farm. Now that she's moved off of the property and preparing for a wedding, she's taking on a less significant role. And this might mean Matt needs more help than ever getting everything on Roloff Farms in working order.
While Matt may be tired from all the farm work, we're sure it feels good to be busy during times like these. And judging from the Instagram post, it seems he's looking forward to getting guests back on Roloff Farms so they can experience the magic for themselves. We can't wait to see the finished cabin!
Check out Showbiz Cheat Sheet on Facebook!