'LPBW': Matt Roloff Said There's Talk of Spin-Off Shows With His Family
The new season of Little People, Big World is coming March 31, and we're all excited to see what the Roloffs have been up to since last season. We know everything left off with Amy Roloff deciding she would sell her half of Roloff Farms to ex Matt Roloff, but a lot has occurred since then. Amy has kept her Instagram followers informed with her move via a variety of posts and videos. And Matt has also shared some of his plans for the farm going forward.
Now, Matt is getting even more candid about his life. He talked on the First Class Fatherhood podcast about the new season of LPBW, and he also discussed possible spin-off shows that could occur in the future. Here's what we know and what he said.
The new season of 'Little People, Big World' primarily features Matt and Amy Roloff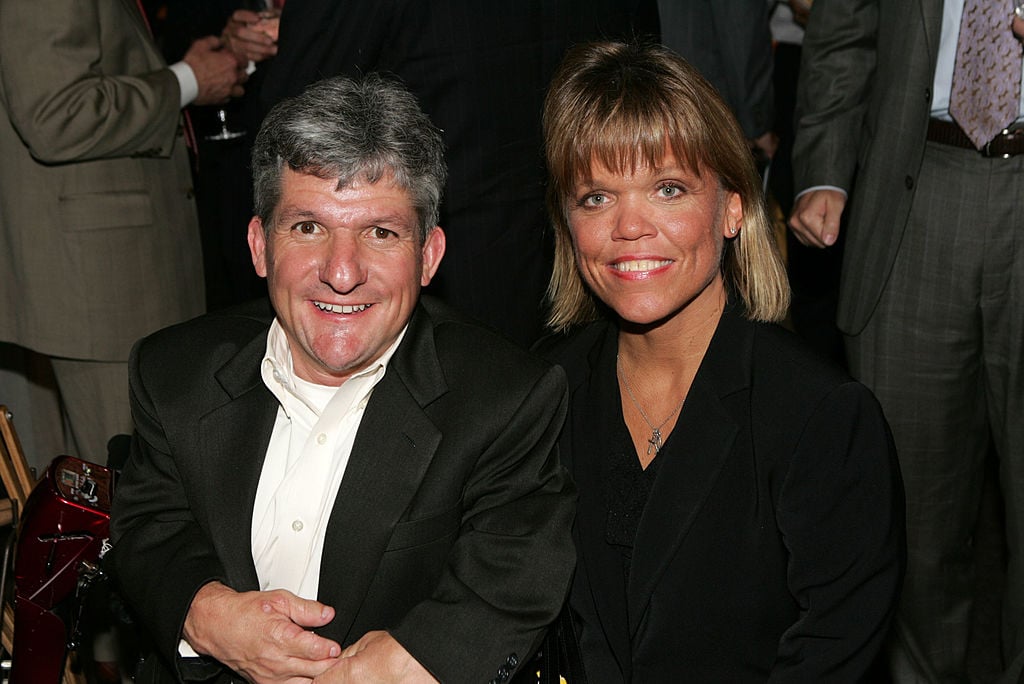 When LPBW first started, the show was all about how Matt and Amy navigate the world as little people. They brought us into their everyday lives as a married couple with their own business, Roloff Farms. And, of course, their kids were young when everything first began. While all of their children are married and out of the house now, Jacob, Molly, Zach, and Jeremy Roloff were staples at first.
A lot has changed, of course. Now, the storylines we see on the show mainly revolve around Matt and Amy. Unfortunately, they couldn't maintain their marriage over the years, either. After over 30 years of being together, they ultimately called it quits — and Amy even discussed the breakdown of her marriage and Matt's relationship with farm manager Caryn Chandler in her memoir, A Little Me.
The divorce was tough on all of the Roloffs. But in the most recent seasons of the show, we've watched both Matt and Amy pursue new relationships and navigate life separately. And the new season will include a ton about Amy's romance with her fiancé, Chris Marek, and Matt's life with his girlfriend, Chandler. 
Most of Matt and Amy's kids aren't on the show anymore
Zach and his wife, Tori, are still regulars on LPBW — but the rest of Matt and Amy's kids rarely make appearances. Molly made the quietest exit, as she lives in Washington with her husband and will make cameos here and there. But Jeremy and Jacob both announced their departures.
Jeremy's love story with his wife, Audrey, played out on the show. But back in 2018, he announced he was leaving the show to pursue building a family with Audrey and fulfilling other life goals. "After 14 years, over 300 episodes, and 17 seasons, the time has come. A year ago I made the decision that this season would be our last," Jeremy wrote on Instagram.
As for Jacob, he made a much bigger splash when he left the show. He created an Instagram post about how he no longer wanted to be one of the "Roloff characters" on reality TV. "For me, noticing how the agenda of the crew doesn't work well with the health & happiness of our family is what made me decide quite a while ago that I would not be a part of it as soon as I was able," he wrote.
Matt said spin-off shows are possible
When Matt talked to the First Class Fatherhood podcast on March 23, the topic of spin-off shows came up. "Yeah, I think that conversation has gone on," Matt verified. "We always kind of fall back on Little People, Big World. That's our main vehicle for telling our story. But I think discussions on spin-offs and things are happening."
Matt then went on to say that "Little People, Big World is kind of based on the whole family. … One thing I learned about reality television, you need a lot of characters, dynamics between characters, what have you, to really draw in the biggest audience as possible." And he added that though some of his kids have stepped away, TLC still thought there was enough going on between Matt, Amy, and Zach to keep the show running.
Considering Zach is the only one of the Roloff kids who's a regular on the show, we imagine he would be the one to get the spin-off. But there's also the possibility that Matt and his girlfriend or Amy and her soon-to-be husband could get a show of their own. We'll have to wait and watch for any developments!
Check out Showbiz Cheat Sheet on Facebook!