'LPBW': Matt Roloff Talked About the Fate of Roloff Farms Pumpkin Season to His Instagram Followers
We've been keeping up with the Roloffs via Little People, Big World for years. And we know Roloff Farms just as well as Matt and Amy Roloff. The farm property's been featured on the show for years, and fans can visit Roloff Farms every year for pumpkin season.
Unfortunately, the coronavirus (COVID-19) pandemic has thrown a wrench into pumpkin season plans. And Matt hopped onto Instagram to tell his followers about the fate of the season for 2020. Here's what he mentioned.
Matt Roloff is currently cleaning up Roloff Farms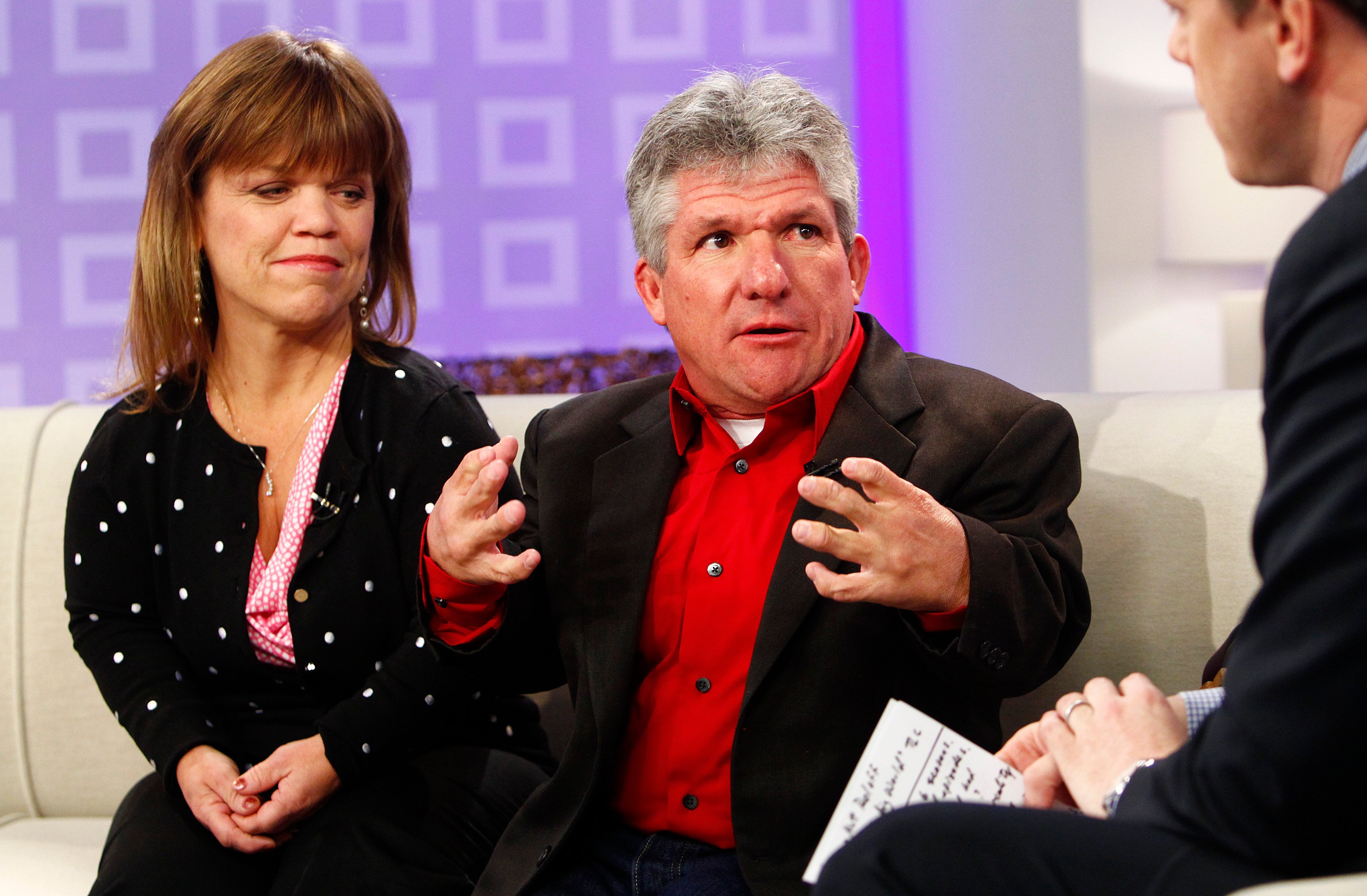 RELATED: 'LPBW': Amy Roloff Only Wants to Get Remarried on Roloff Farms as a Last Resort
Related post url: 
While Amy moved off of Roloff Farms and into her new home, Matt's still working hard on keeping the property in top shape. He's posted photos and videos of the projects he's completing on the farm all summer long. And on July 8, he added yet another update on the property's maintenance.
"Nothing makes a guy feel better than doing a little cleanup around the farm in the middle of a pandemic," he told his camera. And the projects he's involved in include cutting down dead trees and getting rid of diseased wood.
Aside from cleaning up the farm, Matt's also working hard on building up the property. "What do you do in the middle of a pandemic? You build a cabin! Another place to go," he told his Instagram Story on May 14. And he also said he's hiring more Roloff Farms employees.
He mentioned the fate of pumpkin season is uncertain in an Instagram comment
While Matt, Amy, and the rest of the Roloffs adore the farm and hope to see their adoring fans during pumpkin season, it's tough to say what will happen in 2020. The coronavirus pandemic is throwing a wrench into everyone's plans for large gatherings — and it certainly could make it difficult for pumpkin season to run. Matt mentioned this in a comment on his Instagram.
"Looking forward to see the pool being built for you and grandkids! … I also have a picture of you and Caryn with my husband and I. We hope to see you at pumpkin season this year," one follower commented on Matt's social media.
"Hopefully we can open. Just heard our governor @oregongovbrown say things that don't sound promising for events such as ours," Matt said back. "No fairs or large events. We run on a tight margin so we would have to double our prices to meet all the restrictions. We're going to wait a few weeks and see if things are better. But sounds grim as of today."
Matt gave his followers updates regarding pumpkin season
Now, Matt has new updates for his fans regarding pumpkin season. While everyone would love to hear that Roloff Farms will be open for business this October, he's still uncertain regarding what rules and restrictions will have to be in place. And he's not sure if the season will run at all.
"We are in daily dissertation meetings about that and what would it look … and really, really scratching our heads to figure out how would that work. We're coming up with all kinds of alternative plans. It all comes up very expensive," Matt said in a video. And he then noted that one of his options is to "not do it this year."
"We try to make it where families come in and not pay any entrance fee, come in and just mill around and not have to buy … and of course, that adds to the crowd," he added. "So we probably at a minimum have to go to a system where we would charge people to come in just to justify the amount of employees we'd have for cleaning. … If we do open for pumpkin season, it might look quite a bit different than past ones. But we don't know. We might just close down this year and skip a year."
We'll have to wait and see what happens with Roloff Farms this year!
Check out Showbiz Cheat Sheet on Facebook!