'LPBW': Matt Roloff Told Caryn Chandler He Doesn't Want Her to 'Worry' About Amy Roloff Anymore
Those who've kept up with Little People, Big World know all about Matt and Amy Roloff's drama. Season 21 features Amy moving off of Roloff Farms and into her new place, but it doesn't seem to be happening as quickly as Matt would like.
Now, Matt's girlfriend, Caryn Chandler, is hearing all about the struggles from Matt's perspective. And Matt had to tell her not to "worry" about Amy anymore after discussing the farm over Valentine's Day dinner.
Matt Roloff and Amy Roloff struggled to communicate about Roloff Farms on 'Little People, Big World'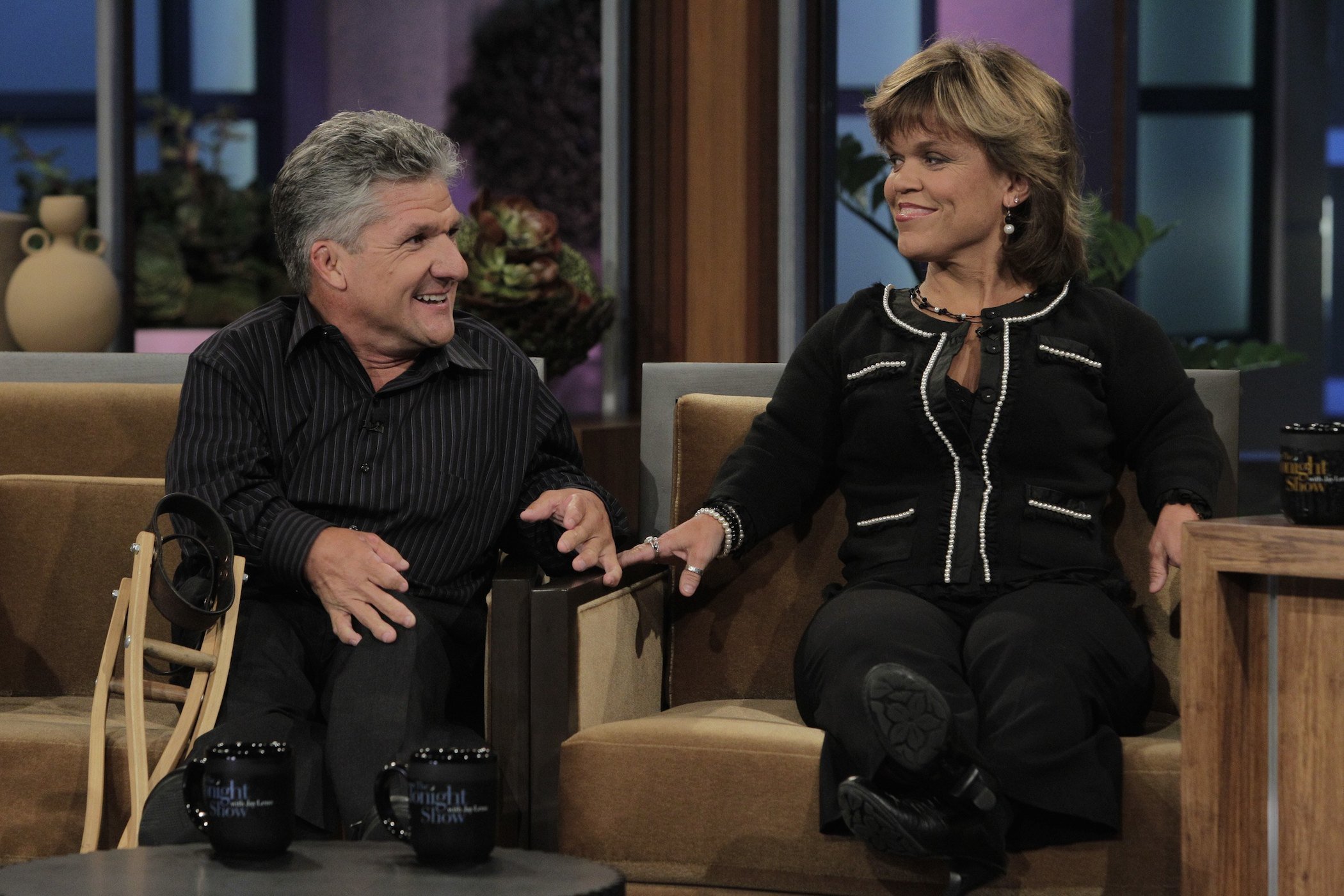 RELATED: 'LPBW': Amy Roloff Said She's Not a Hoarder Despite How the Show Presented Her When She Was Moving
It hasn't been an easy road for Matt or Amy on LPBW. Amy decided to move off of Roloff Farms and into her own place a few years past her divorce from Matt, and Matt's all in favor of the idea. Now on the show, the exes are trying to figure out what to do with Amy's side of the farm — and they're having a lot of issues coming to a consensus.
In episode 3, Matt and Amy had a huge confrontation. Amy wanted a heads-up when contractors would be on her side of the farm property working on her home. And she wasn't happy when she came to the farm and saw others taking photos of the house without her knowledge.
"If I still own this property, all you have to do is say, 'Hey, if you happen to stop by the farm, you might see this, this in person show up today.' That's it," Amy told Matt.
Unfortunately, Matt said he wouldn't be able to keep Amy in the loop regarding every person and every phone call he has. This resulted in a yelling match between the exes.
Matt said he doesn't want Caryn Chandler to 'worry' about Amy
Matt and Amy's negative conversations assuredly wear on both of them. And Caryn hears all about it, too. Caryn and Amy have always had a difficult relationship, as Amy seemed to write about Caryn in her memoir, A Little Me. According to Amy, Caryn and Matt were flirty way before her marriage was over. And it's made her relationship with Caryn tense ever since.
In episode 3, Matt recapped his stressful interaction with Amy to Caryn. Unfortunately, the conversation took place during their Valentine's Day dinner.
"Caryn and I thought instead of going out to dinner or something where it's crazy and everyone bumping into each other, we thought we'd just celebrate and have something at the DW and spend some personal time together," Matt told the cameras.
Then, the conversation turned into "Amy's defensiveness," and Matt recapped his interactions with his ex from his perspective. Finally, he changed his tune.
"I don't want you to worry about Amy anymore," Matt told Caryn.
"Yeah, it's Valentine's Day," Caryn concludes.
Caryn's actually taken Amy's side on some matters
Caryn's always there for Matt to talk out his issues with Amy. But that doesn't mean Caryn thinks Matt is entirely in the right. While Matt wants Amy to move off of Roloff Farms ASAP, Caryn explained that Amy might need a bit more time, as the farm has deep sentimental value to her.
"Well, I totally get your side, but I get her side, too," Caryn explained to Matt on the show. "She still considers this, as of right now, today, her home. … Maybe you can find a happy medium so she feels like she has some control over something she still owns. She's not saying don't do it, she's just saying, try to keep her in the loop."
We're glad Caryn doesn't get too upset with Matt every time he brings up his strife with Amy. Eventually, though, we imagine she'll want to move on completely from the subject.
Check out Showbiz Cheat Sheet on Facebook!