'LPBW': Matt Roloff Told Instagram He's Still Not Sure What He's Doing With Amy's House on Roloff Farms
Matt Roloff from 'Little People, Big World' told an Instagram follower he's still not sure what's happening with the Roloff Farms house Amy Roloff lived in.
While Matt and Amy Roloff started Little People, Big World as a happily married couple living on Roloff Farms with their four kids, a lot changed over the years. We know Matt and Amy are no longer married, and Amy is now engaged to her partner of three years. As for their living situation, Amy decided in 2019 that she'd be moving off of Roloff Farms and into a new neighborhood, too.
Amy's kept her Instagram followers informed regarding what's going on with her move, and it seems to be coming along even if it's taking longer than she expected. Now, some of Matt's Instagram followers are asking him what's going to happen to the farmhouse Amy lived in. Here's how he responded.
Matt and Amy Roloff coexisted on Roloff Farms for years after their divorce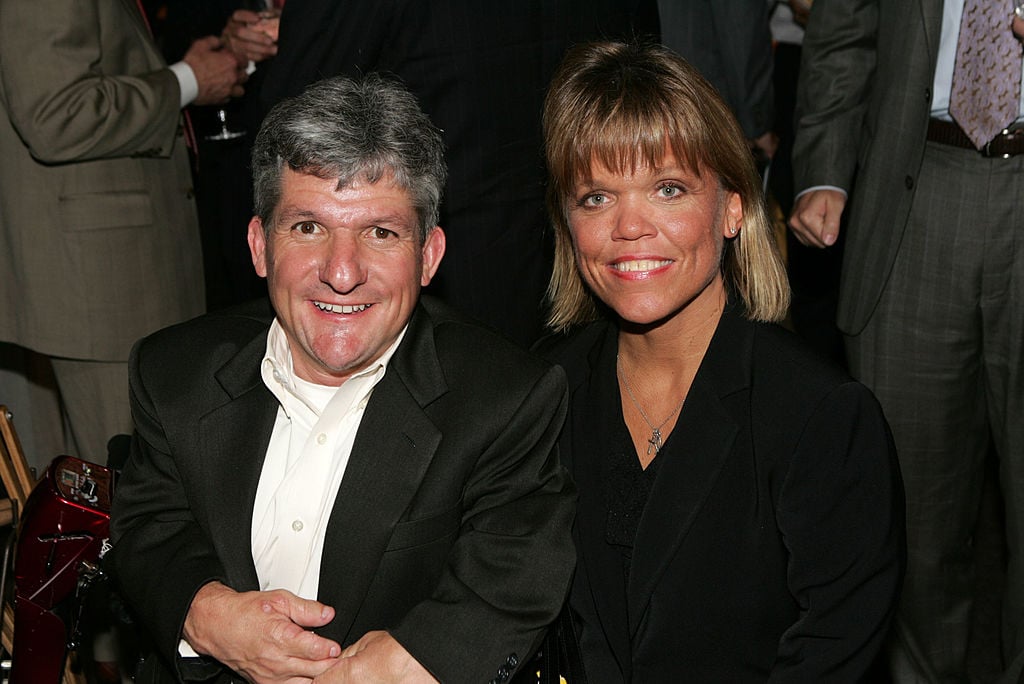 Fans of the show may remember when Matt and Amy first discussed their divorce in 2015. And they finally went through with the proceedings in 2016. While it was for the best and both Matt and Amy have moved on, the separation was extremely difficult for Amy. Not only did her marriage fall apart, but she also wasn't sure what she should do with her living situation, as she grew quite attached to Roloff Farms.
As Amy said on the show, "One of the reasons I stayed in the big house [is] because that was in my best interest going through separation, divorce, and I think I needed time to say that I had a permanency, I had a place, I had something that I could hang on to, grasp, in order to figure out 'I'm officially divorced.'"
After their separation, Matt and Amy resided on Roloff Farms together for years. Matt took over the guest home, where he currently resides with girlfriend Caryn Chandler. And Amy kept the large farmhouse.
Amy Roloff is slowly moving into her new house
Moving isn't easy, and it was particularly difficult for Amy to leave behind the property she knows and loves. In the end, though, Amy knew what she had to do, and she ended up selling her half of Roloff Farms to Matt. Now, she's working on moving into her new home she bought on Sept. 27, 2019, in Hillsboro, Oregon.
The new home boasts five bedrooms and four bathrooms, and it's just 15 minutes away from the farm, too. Amy's been real with her Instagram followers regarding the difficulties of the move, though. While she's trying to stay positive, it's a massive change, and she hasn't shied away from writing about the difficulties.
"A new house is something both Felix and I are adjusting to," Amy captioned an Instagram post showing her and her dog on Dec. 28, 2019. "Let's face it, the farm will always be the farm, no comparison, but a new house in a new neighborhood will have its own adventure and it will take time to get use to it and 2020 will be another interesting year."
Matt told an Instagram follower he's not sure what's happening to the big farmhouse
Now that Amy is getting settled, fans are curious as to what's going to happen to Amy's farmhouse. Will Matt move out of the smaller home and into the larger farmhouse with Chandler? Or will he sell the farm completely? It looks like Matt still isn't sure, as he responded to a follower who had questions.
"Now that Amy has moved, who will live in the big house?" an Instagram follower asked on Matt's post from Jan. 22.
To that, Matt responded, "Amy hasn't quite gotten completely moved out yet. After she does we will figure out a plan."
For now, it seems Matt is enjoying his time in his other home in Surprise, Arizona, with Chandler. Some have been speculating for months now that Matt may be prepping to hand over the farm property to his son, Jeremy, so perhaps that's why he doesn't have concrete plans for Amy's farmhouse. We're excited to hear more soon.
Check out Showbiz Cheat Sheet on Facebook!