'LPBW': Matt Roloff's Arizona Home Is Almost Worth As Much As Amy Roloff's New House
Those who've been keeping up with Little People, Big World know the saga of Matt and Amy Roloff. While the couple did the show together for over a decade, they've since decided to divorce after 30 years of marriage. Now, we've seen Amy decide to sell her half of Roloff Farms property to Matt in the wake of the divorce, and she's since found a new place just 15 minutes away from her old home.
Amy's new home looks beautiful from what we've seen, and she's shared the process of her move with her followers. Aside from Roloff Farms, Matt has another place he calls home, too — and it's in Surprise, Arizona. It looks like Matt's home in Arizona wasn't that much less than Amy's new place, either. Here's what we know.
Matt Roloff said he and Amy Roloff still co-own part of Roloff Farms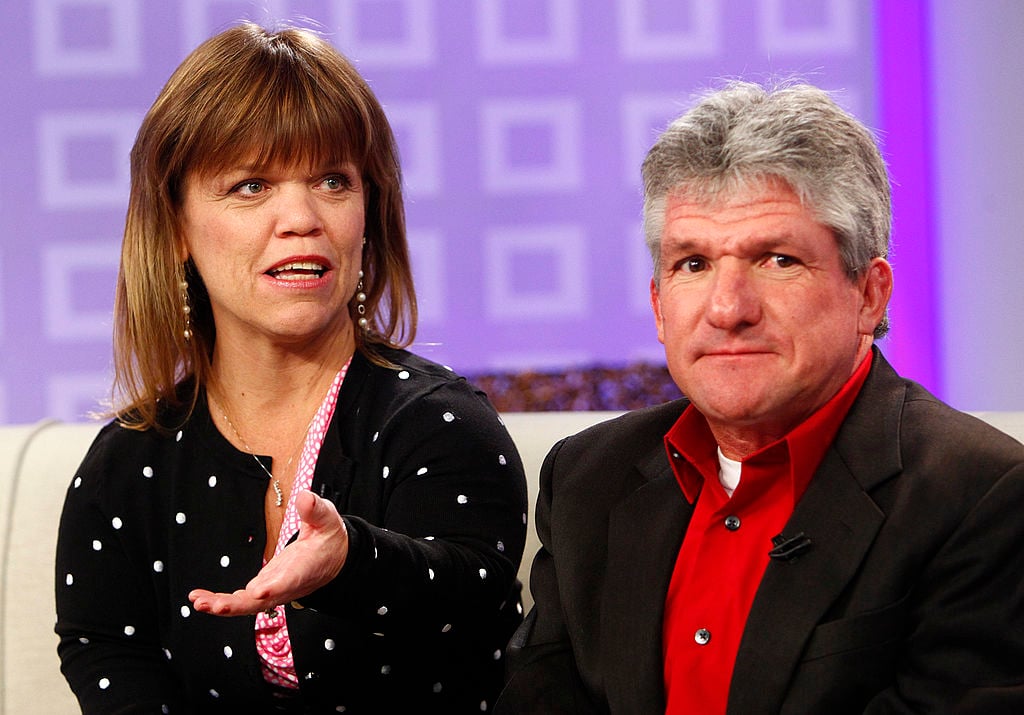 Roloff Farm is a staple on LPBW, and Amy had to make a major decision post-divorce when it came to her living situation. While she and Matt were coexisting on the property in separate homes, Amy ultimately decided that she would sell her half of the property to Matt and move out. Through the show and Instagram, we've watched Amy's moving-out process — and it certainly hasn't been an easy adjustment for her.
Now, fans assume Matt is the sole owner of Roloff Farms property since Amy's completely moved out. But that still doesn't seem to be the case. On April 14, 2020, Matt explained to a follower that he and Amy still co-own part of the property.
"I don't own the whole thing," he wrote to a confused follower. "Amy and I still co-own the North side. (Original farm with big house). I only own the south parcel. Hope that helps. I know it's confusing."
Amy Roloff bought her new home for over $580,000
RELATED: 'LPBW': Matt Roloff Thought it Would Take Amy Roloff Years to Move Her Things Off of Roloff Farms
Amy had a tough time when it came to her new place. She chronicled her journey on Instagram before anything was shown on LPBW, and she looked at plenty of places before finding the perfect one. Not only did Amy want to remain somewhat close to Roloff Farms so she could still be in the loop with what's going on with the rest of her family, but she also wanted to make sure the home she bought could be made accessible for someone of her height.
Ultimately, she settled on a place in Hillsboro, Oregon — and her fiancé, Chris Marek, was the one to help her seal the deal. And she ultimately profited from the deal she made. She reportedly sold her half of Roloff Farms to Matt for $667,000. And her new home cost her around $588,000 — though of course, that's just the beginning. Amy's had to make some major adjustments in the home since then.
Matt's second home in Arizona was nearly $400,000
RELATED: 'LPBW': Matt Roloff Is Currently Building on Roloff Farms Despite Talk of Leaving it All Behind
Those who follow Matt on Instagram know he's frequently visiting Surprise, Arizona. He has a second home there which he adores due to its warmer location. And according to The Sun, Matt bought the home off of his girlfriend's parents back in June 2018.
So, how much was Matt's home in Arizona? The publication notes it cost him $375,000. It also includes photos of the interior that features a kitchen with Corian counters and stainless steel appliances as well as tile and hardwood flooring throughout. Not only that, but the home has two bedrooms and two and a half bathrooms, a patio, and a fire pit. While not as large as Amy's place, certainly not bad for a second getaway.
Matt's talked about selling Roloff Farms in the past so he could live in Arizona full time with Caryn Chandler. We're not sure if that's really happening, but he seems to love his second home, so we wouldn't be surprised.
Check out Showbiz Cheat Sheet on Facebook!