'LPBW': 'My Body Hurts,' Audrey Roloff Says After Giving Birth to Son Bode
Audrey Roloff is "keepin it real" after the birth of her second child. As she revealed in a candid Instagram post, the postpartum period can be rough.
Audrey Roloff is "keepin it real" after the birth of her second child. Roloff, 28, who is married to Little People, Big World star Jeremy Roloff, 29, welcomed son Bode on Jan. 8. (The couple also have two-year-old daughter Ember.) But as she revealed in a candid Instagram post, the postpartum period can be rough. 
Life with a newborn is full of 'heart-melting moments,' but it's also 'really hard,' Roloff says  
The first week of Bode's life has "been full of newborn snuggles and heart-melting moments," Roloff wrote. But the postpartum period hasn't all been sunshine and rainbows. "[I]t's also been really hard," she explained. 
"[O]nce that 4th trimester hits😅 my body just gets hit hard with all the things…," she shared with her 1.2 million followers. Though Roloff said she was in a better position this time around since she'd already gone through the post-pregnancy experience once, she was still facing challenges. 
"[M]y milk comes in fast and furious [and] both my babies chomped my nipples to shreds on day one," she shared. She's also still feeling aches and pains from labor and delivery, including "pelvic bones that feel broken" and "postpartum contractions."
Roloff says she wishes she'd been 'better prepared' for the postpartum journey
The Love Letter Life author said that she was opening up about her experience because she thinks not enough women talk about the postpartum period. 
"I share all this because I don't think enough people share about their postpartum journey," she wrote. "We are so excited to share birth stories and document our whole pregnancies but then postpartum hits and nothing… I wish someone would have better prepared me the first time around or been more honest about all the after-birth pains."
She's giving herself time to rest and heal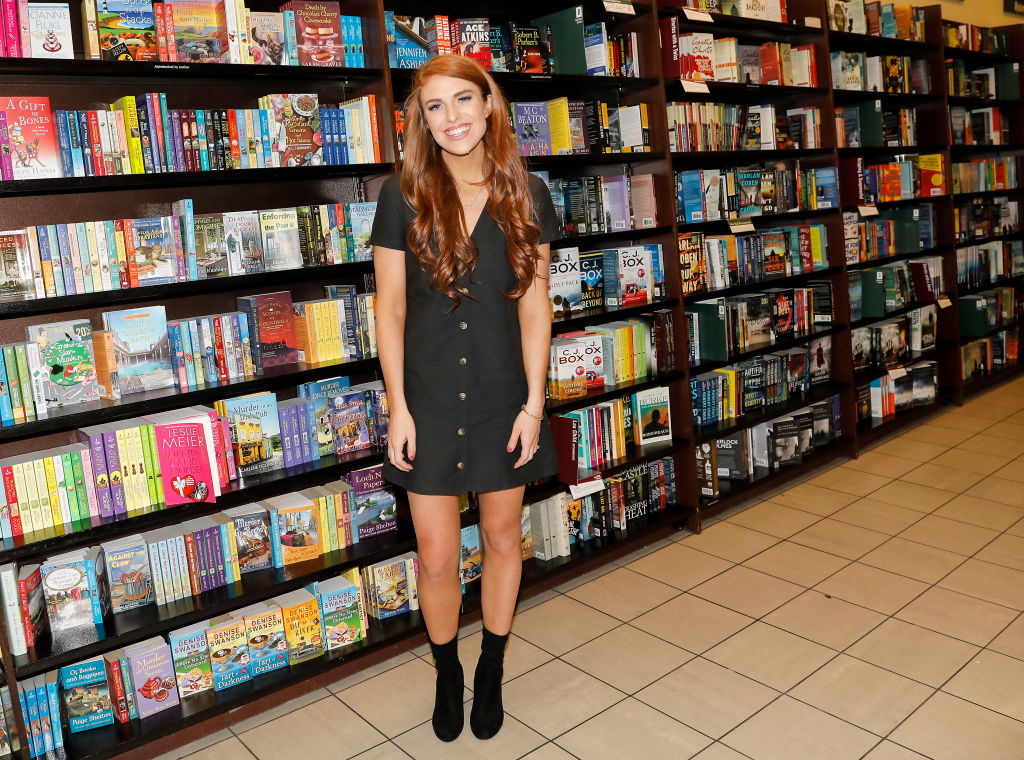 "My body hurts," Roloff wrote in the post. She explained that she's trying to give herself the time she needs to rest and heal — even though that's sometimes a challenge. And she urges other women in a similar position to do the same. 
"So if you're in this season of life too, give yourself permission to rest and heal," she wrote. "I'm letting go of the pressure to rush back into working out, my social life, household chores, my pre-pregnancy clothes, or any kind of commitment that conflicts with recovery and rest."
"I have to remind myself every day that rest is one of the most productive things I can do right now," she added. 
Her sister-in-law has also talked about her postpartum struggles 
Roloff isn't the only woman in her family to open up about her postpartum experience. Her sister-in-law Tori Roloff, who is married to Jeremy's brother Zach, gave birth to her second child in November 2019, and she's also posted about getting used to her post-pregnancy body and giving herself time to recover after giving birth. 
"I'm trying really hard to love my postpartum body," she wrote a few weeks after welcoming daughter Lilah Ray via C-section. 
"Having major abdominal surgery is difficult for me because I hate being restricted. I hate asking for help. I hate not being able to physically keep up with where my mental state is," she went on to say. 
"I know it's temporary," she added. "I know my body will heal and I will be back where I want to be. It's just the waiting that's hard."