'LPBW': Some of Jeremy Roloff's Followers Are Annoyed He Said They Don't Know What Goes Into Taking Care of a Farm
Jeremy Roloff from 'Little People, Big World' told an Instagram follower most people don't know 'what all goes on' when taking care of a farm.
Little People, Big World viewers are anxiously awaiting the premiere of the next season, as Season 14 left fans off with some major cliffhangers. We know Amy Roloff bought a new home and is working on moving off of Roloff Farms. And while Matt Roloff seems like he doesn't necessarily want the family farm anymore, he's still holding on to it and taking care of the property.
As for Jeremy Roloff, he's no longer regularly featured on the show. But he and wife Audrey Roloff share their lives and perspective on Instagram and their podcast. And there's been plenty of speculation to suggest they may take over Roloff Farms.
It seems some of Jeremy's followers aren't happy with him after he made a comment about the difficulties of taking care of the farm, however. Here's what he said.
Jeremy Roloff grew up on Roloff Farms with his siblings
Those who've been watching Little People, Big World from the beginning are quite familiar with Roloff Farms. Matt and Amy raised their four kids on the farm and used the property to bring in the bulk of their income during the iconic pumpkin season. Every October, the pumpkin patch is open to fans who want to see the farm and meet their favorite reality stars from the family.
While Jeremy is no longer regularly featured on the show, he still makes plenty of visits to Roloff Farms, as his daughter loves to play there. But we know there's a lot of controversy going on with the property.
After Matt and Amy's divorce, the exes decided to both stay on the farm while residing in different homes on opposite sides of the property. But now, everything's changed. Amy bought a new home 15 minutes away from the farm. While Matt still technically lives on the farm, he's noted before that it's getting more difficult to take care of as he ages. And he appears to spend more time in his other home in Surprise, Arizona, than the farm in Oregon.
He and Audrey Roloff may take over the farm in the future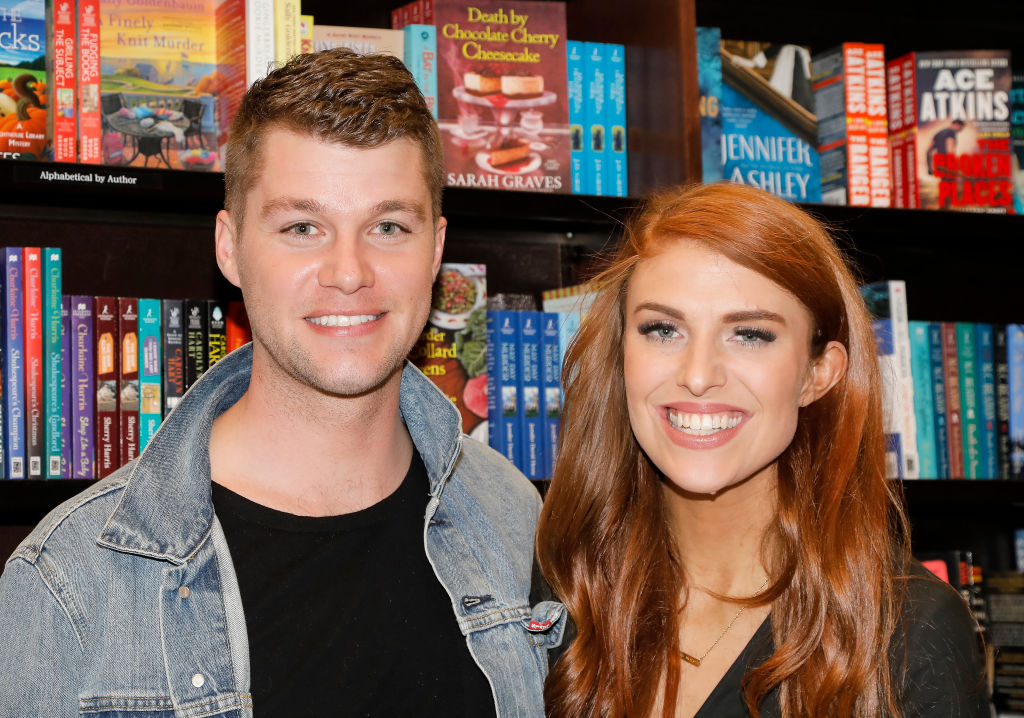 What will become of Roloff Farms? We're not exactly sure, but Matt has alluded that he may sell the property or pass it down to one of his kids. And it seems Jeremy and Audrey may be eyeing it up for themselves.
Back in August 2019, Jeremy posted a photo of him and his daughter while they visited a farm. "There's something about the farm/ranch life that touches me deep down. I love it. This trip and watching Ember play definitely reawakened us to a yearning & burning we have for land," he captioned the post. "We've always wanted property, but it obviously takes more than want to achieve something. It feels like time to make decisions and a game plan."
One of Jeremy's followers commented on the post, "Is the family farm not an option? I always assumed you and Zach would take over from your parents."
And to that, Jeremy commented back, "it totally is an option!"
Some of his followers are annoyed by what he said about taking care of a farm
If Jeremy and Audrey really are planning to take over Roloff Farms, we're sure they're already prepping for it now. But Jeremy still has other projects in mind. He posted photos to Instagram on Jan. 24 showing off a truck he's building, and some of his followers didn't think he was being careful with the build around his young daughter. But one Instagram user defended him.
"Let's just let the dad have a good memory with his girl no need to be such serious Sally's," the commented.
To that, Jeremy wrote back, "haha serious. I'm glad people don't actually see what all goes on behind the scenes of a farm. sheesh."
Some of his followers thought his comment was a bit pretentious, though.
"Funny how Jeremy is a big enough farmer man to make nasty sarcastic remarks with his social media account (great parenting of your phone there, Jer!) but does not actually share special little films or photos of himself mucking out the goat stalls on Roloff Farms," one Reddit user commented. "Sorry, Jer. Riding in the back of a track and having campfires is not farming. You live in suburbia and do not actually work on your family farm."
We'll have to wait until the next season of the show to see if Jeremy really is considering living the farm life full-time with Roloff Farms!
Check out Showbiz Cheat Sheet on Facebook!