'LPBW' Star Amy Roloff Dreaded a Christmas Party Because of Caryn Chandler: 'I Don't Really Desire to Be There'
Little People, Big World fans know all about Matt and Amy Roloff's divorce. While the couple was together for 30 years, they talked about their separation a lot on the show. And they're both now with new partners. Amy's engaged to Chris Marek, and Matt's dating ex-Roloff Farms manager Caryn Chandler.
When the divorce was still fresh, Amy expressed concern regarding a Christmas party she knew Caryn would attend. Here's what Amy said about not wanting to go.
Amy and Matt Roloff from 'Little People, Big World' struggled with Christmas plans post-divorce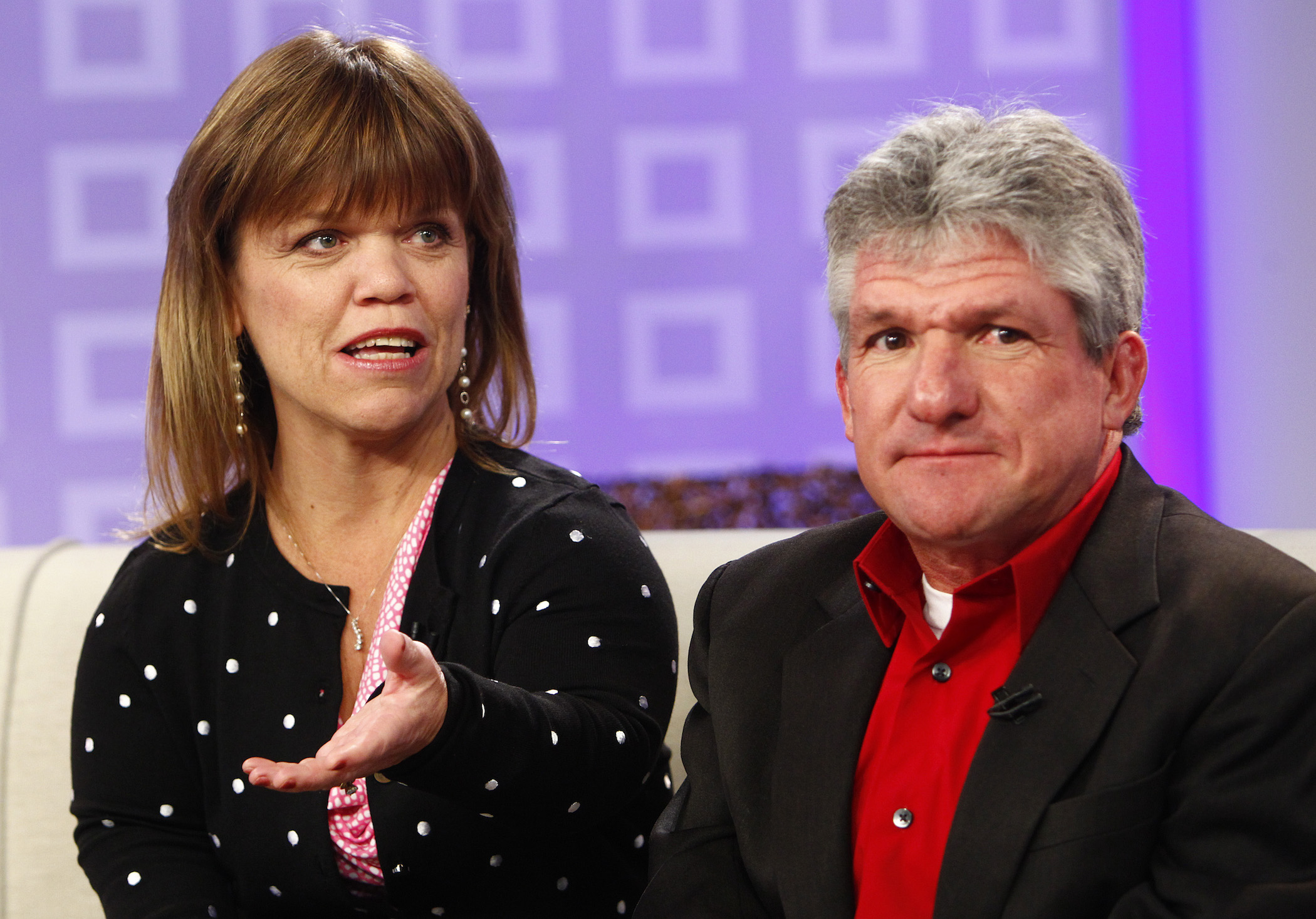 Divorce can be difficult for any couple, and it's particularly tough for those whose lives are presented on reality TV. Amy talked about the difficult feelings she felt once she was a single woman after being married for 30 years. And when it came to the holidays, a whole new set of difficulties were presented. Matt and Amy had to balance hosting separate holidays for their adult kids.
"Amy and I decided to call a meeting to plan Christmas," Matt told the Little People, Big World cameras in 2018. "Little strange, but we're not the first family to go through this. It might be a little bit wonky and awkward, but we want everybody to have a good time and spend time with each other."
The couple's son, Zach Roloff, wasn't too excited for the divided holiday. "I just remember my friends growing up, friends who had divorced parents and they would [go to different houses], and I just thought that was the strangest thing," Zach said.
Amy didn't want to be around Matt's girlfriend, Caryn Chandler
RELATED: 'LPBW': Caryn Chandler Said She's Happy Her Romance With Matt Roloff 'Moves at a Snail's Pace'
Related post url: 
While Zach expressed a few holiday concerns, Amy did too. Matt explained to Zach and Jeremy Roloff that he was planning on having a small holiday celebration for their kids, Jackson and Ember. "Caryn will come, and we'll just do it here," Matt added. He then invited Amy to the party and insisted she should show up.
"I don't really desire to be there," Amy told the cameras. "We're divorced, so, I do not have to be best friends with Matt or Caryn. In fact, I don't even have to be friends with them. But, I try and be respectful for the sake of my kids."
Amy then asked Zach and Jeremy if they'd come over her place for the holidays — and Matt joked he wanted to attend. Amy laughed off the request as a clear indication she wasn't interested.
Amy's talked about her discomfort with Caryn many times
This is far from the first time Amy expressed discomfort about being in the presence of Caryn. In Amy's memoir, A Little Me, she alluded that some unsavory behavior took place between Matt and Caryn during her marriage that she wasn't aware of.
"I saw messages, pictures, and other things that should not have been shared between people who just worked together and were still married to other people," Amy wrote. "I was devastated."
Now that years have passed since Matt and Caryn officially started dating, it seems all of the Roloffs are moving forward peacefully. And Matt and Caryn expressed they'd love to attend Amy's wedding to Chris whenever that occurs.
"You know, time heals, and so everything is moving in a good trajectory right now," Caryn told Us Weekly. "There are no hard feelings, everybody's working hard. We all love their grandchildren, and we're together sometimes, and we make it pleasant, and I'm super, super happy for them. I think that this is something Amy wanted, and I'm glad for her."
Check out Showbiz Cheat Sheet on Facebook!