'LPBW' Star Audrey Roloff Just Called 'Bachelor' Star Madison Prewett 'The Cutest' on Instagram
Audrey Roloff from 'Little People, Big World' commented on 'Bachelor' star Madison Prewett's Instagram. Could they be friends in real life?
Peter Weber's season of The Bachelor didn't work out well for Madison Prewett. While Weber fell madly in love with her, the two couldn't work things out, and Prewett made it known that she refuses to compromise her morals and faith for a man she loves.
Fans of Little People, Big World know Audrey Roloff is another religious star who got her start on reality TV. While the two shows have zero crossover, it seems Roloff and Prewett might actually be friends in the real world. Here's what Roloff commented on Prewett's Instagram.
Madison Prewett and Audrey Roloff both got their start on reality TV
Roloff and Prewett both attained fame via the small screen. Roloff got her start via LPBW as Jeremy Roloff's wife. She and her husband left the show after participating in several seasons together, as they decided they wanted to pursue their own businesses.
Today, Audrey's doing quite well. She and her husband have their own podcast with new weekly episodes, they have a bestselling book about their marriage titled A Love Letter Life, and they have a website dedicated to helping others have covenant, faith-based marriages.
As for Prewett, it seems she was never really looking for fame, but she was genuinely searching for love. She went on to Weber's season with pure intentions, and she made it to the end of the season. Unfortunately, she walked away from Weber after deciding their values didn't completely align. And while they attempted to give their relationship another go after Weber ditched his engagement to Hannah Ann Sluss, their happy reunion was squashed by Weber's mom's wrath toward Prewett.
They're both deeply involved in their faith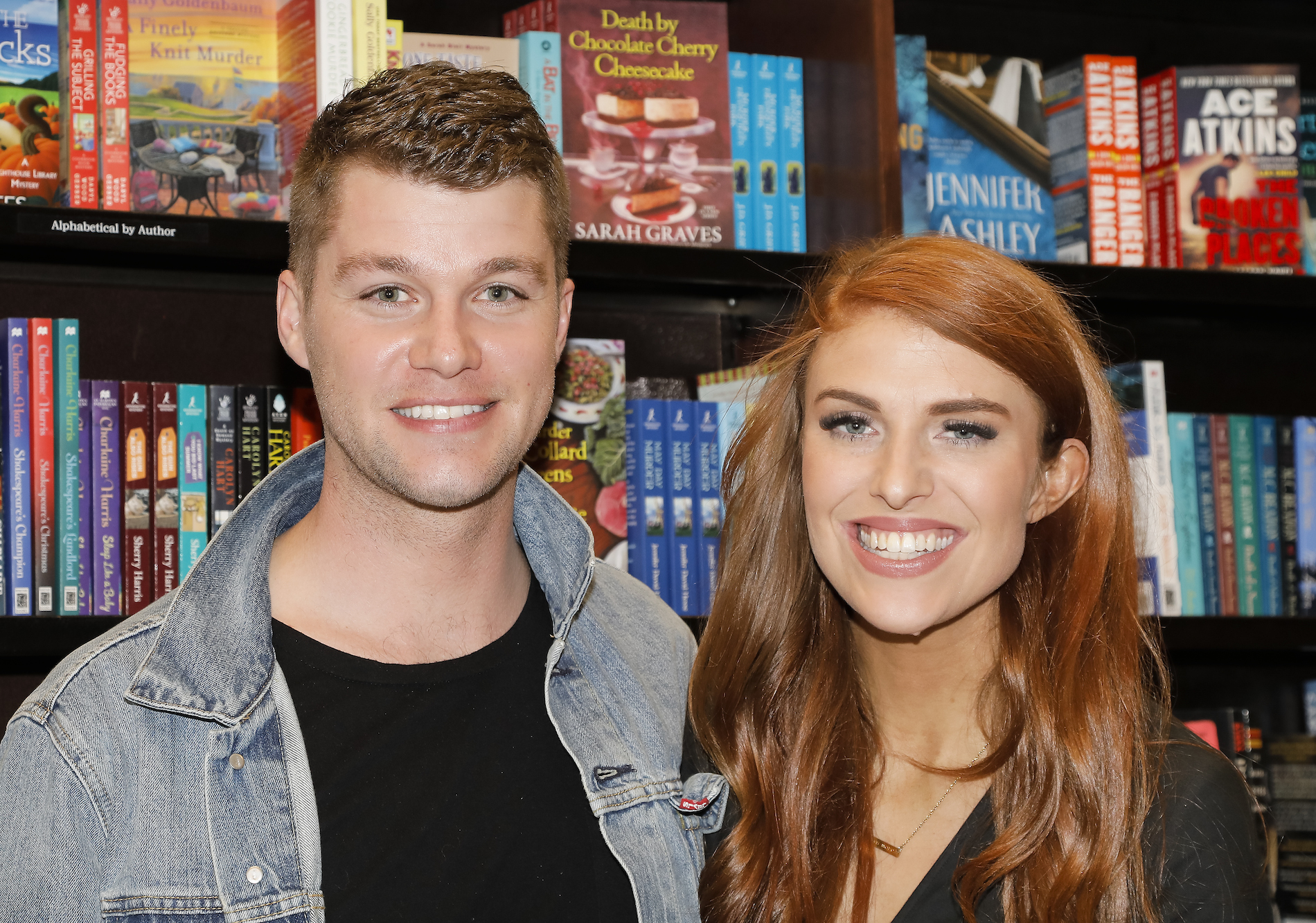 While Prewett and Roloff were on completely different shows for separate reasons, they do have faith that unites them. Prewett got a ton of backlash on The Bachelor for waiting to tell Weber that she's saving herself for marriage. And after he engaged in sexual relations with other competitors during the Fantasy Suites, Prewett made it known she was disappointed in his choices.
As for Roloff, she's capitalized on her faith and attained quite a following for her Christian views. "We believe that faith in Christ, conviction of sin, salvation, and Christian growth, are all evidence of the Holy Spirit," she wrote on her Beating 50 Percent marriage website. "The Holy Spirit is the reason we birthed this blog."
Not only that, but Roloff made it known she calls her childhood friends the "God Squad." So many of you messaged me after my insta stories today and asked HOW we stayed friends throughout all these years. The simple answer? Jesus," she wrote to Instagram.
Roloff commented on Prewett's Instagram post
We're not sure how Roloff and Prewett connected, but it seems their mutual faith in God and reality TV stardom united them. Prewett posted a photo of herself to Instagram in her bed surrounded by snacks and whatever she's watching on her laptop. "I only love my bed and my momma I'm sorry," she captioned the post.
To that, Roloff commented, "You're the cutest eva."
Prewett wrote back, "you are," along with a heart emoji.
This back and forth made it seem like Roloff and Prewett were good friends, so perhaps they've known each other since before Prewett made her appearance on The Bachelor. With Prewett being from Alabama and Roloff being from Oregon, though, we doubt they're childhood friends. They likely met somewhere along the way via their small screen connections.
This is far from the first time we've seen Roloff reach out to other reality stars, too. She seems to have a relationship with a few of the Duggars and other TLC stars. Now that we know she's seemingly friends with Prewett, there's a chance Roloff could collaborate in the future — we'll have to wait and see!
Check out Showbiz Cheat Sheet on Facebook!