'LPBW' Star Matt Roloff Said He Almost Watched His Son, Zach Roloff, Die: 'I Just Thought His Heart Stopped'
Zach and Tori Roloff have two adorable children featured on Little People, Big World. And there's a ton of focus on their young daughter, Lilah, on season 21. Unfortunately, episode 3 of the season showed the baby acting out of character — and this set off red flags for Tori. And it turns out Lilah had the same illness that nearly killed Zach when he was a kid.
Here's what happened to Zach and why Matt Roloff said he almost watched Zach die.
Tori Roloff worried her and Zach Roloff's daughter had hydrocephalus on 'Little People, Big World'
In episode 3, Lilah wasn't feeling her best. While Tori initially thought her daughter had allergies or the common cold, things took a turn when Lilah started vomiting.
"She's been throwing up a lot and just seems to be in pain and just not comfortable," Tori explained to the cameras. She then explained the situation to Zach, as she became more concerned.
"I don't look at her and say she's fine," Tori told Zach. "I look at her and I'm like, something's wrong." Tori then added that if Lilah was of average height, she wouldn't be so concerned. But, because of Lilah's dwarfism, she worried it could be hydrocephalus, which is a condition that causes extra fluid to build up around the brain.
"Zachary had hydrocephalus, and so for me, that's always in the back of mind," Tori continued. "It's a big concern, because any time you have pressure on your brain, that can do damage."
Lilah Roloff ended up having influenza and RSV
Lilah's unknown sickness left Tori in tears, and she sought answers from a doctor immediately. Thankfully, the issue wasn't hydrocephalus. Instead, she found out Lilah had both the flu and RSV, or respiratory syncytial virus.
"She comes back and she goes, 'We tested for both influenza and RSV. She came back positive for both,'" Tori told Matt Roloff and Zach after returning from the doctor. "But [Lilah's] lungs are clear today." It seems Tori doesn't have to worry about hydrocephalus being the issue and she just has to take care of the viruses instead, which is much more manageable.
"Having a diagnosis, I can relax again," Tori told the cameras.
Lilah isn't the only Roloff to have to deal with RSV. The Blast reports Jeremy and Audrey Roloff's daughter, Ember, also contracted the virus at the end of 2019, and she had to be taken to the hospital. This ultimately resulted in both Jeremy and Audrey getting sick as well.
Matt Roloff said he nearly saw Zach die from RSV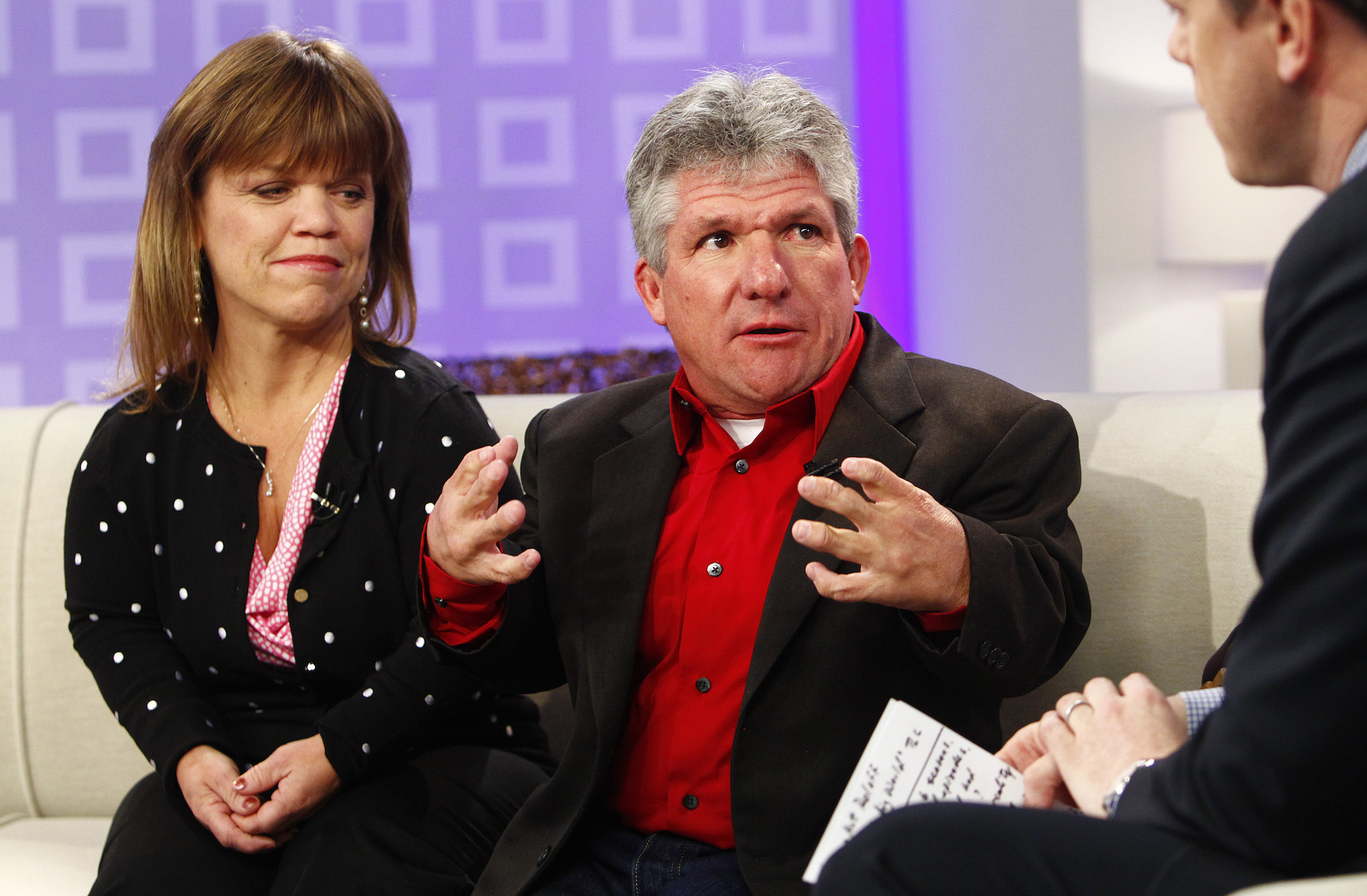 While Tori is relieved that her daughter doesn't have hydrocephalus, she's still concerned about the RSV. Earlier in the episode, Amy explained that Zach nearly died when he was 9 months old from RSV. And Matt shares the same sentiments later on.
"The thing about RSV is it looks like the common cold," Matt said. "It's a little more serious with an achondroplasia. Zachary had RSV really bad as an infant. We actually had to call 911. It was terrifying. … He stopped breathing. I can remember for a split second thinking he just died in front of us and we didn't know why. I just thought his heart stopped."
"I had RSV as a baby, but my parents didn't know I had RSV," Zach told the cameras. "We know how serious RSV can be, and that's why we're trying to be super careful with Lilah."
We're glad Zach made it through his childhood despite his health troubles, and it seems Lilah will be just fine as well!
Check out Showbiz Cheat Sheet on Facebook!