'LPBW': There Might Be Trouble Between Zach and Jeremy Roloff With Roloff Farms
Amy Roloff is officially moved off of Roloff Farms on Little People, Big World. But there are still plenty of questions regarding what Matt Roloff will do with Amy's side of the property.
In Season 21 Episode 5, Zach Roloff tells Matt and Amy he's considering taking over Roloff Farms. But Zach's twin, Jeremy Roloff, might also have his eye on it.
Zach Roloff from 'Little People, Big World' wants to take over Amy Roloff's side of Roloff Farms
Now that Amy's moved off of the farm property, Matt's trying to figure out his next move with Amy's farmhouse. And it looks like Zach might be stepping up to the plate. Zach told his wife, Tori, that he's interested in buying Amy's half of Roloff Farms.
"I'm pretty motivated, Tori, to at least be a part in keeping the farm around," Zach told his wife. Tori didn't seem overly enthusiastic about the decision, but she does like the idea of keeping the farm in the Roloff family.
Zach then introduced the idea to Matt and Amy. "One thing Tori and me talked about, we've talked about maybe we can move in here," Zach explained. "Maybe we can be the ones that take over the farm, buy the place."
This idea seemed to surprise Amy, as Zach hasn't been vocal about taking over the farm in the past.
Jeremy Roloff has also expressed interest in Roloff Farms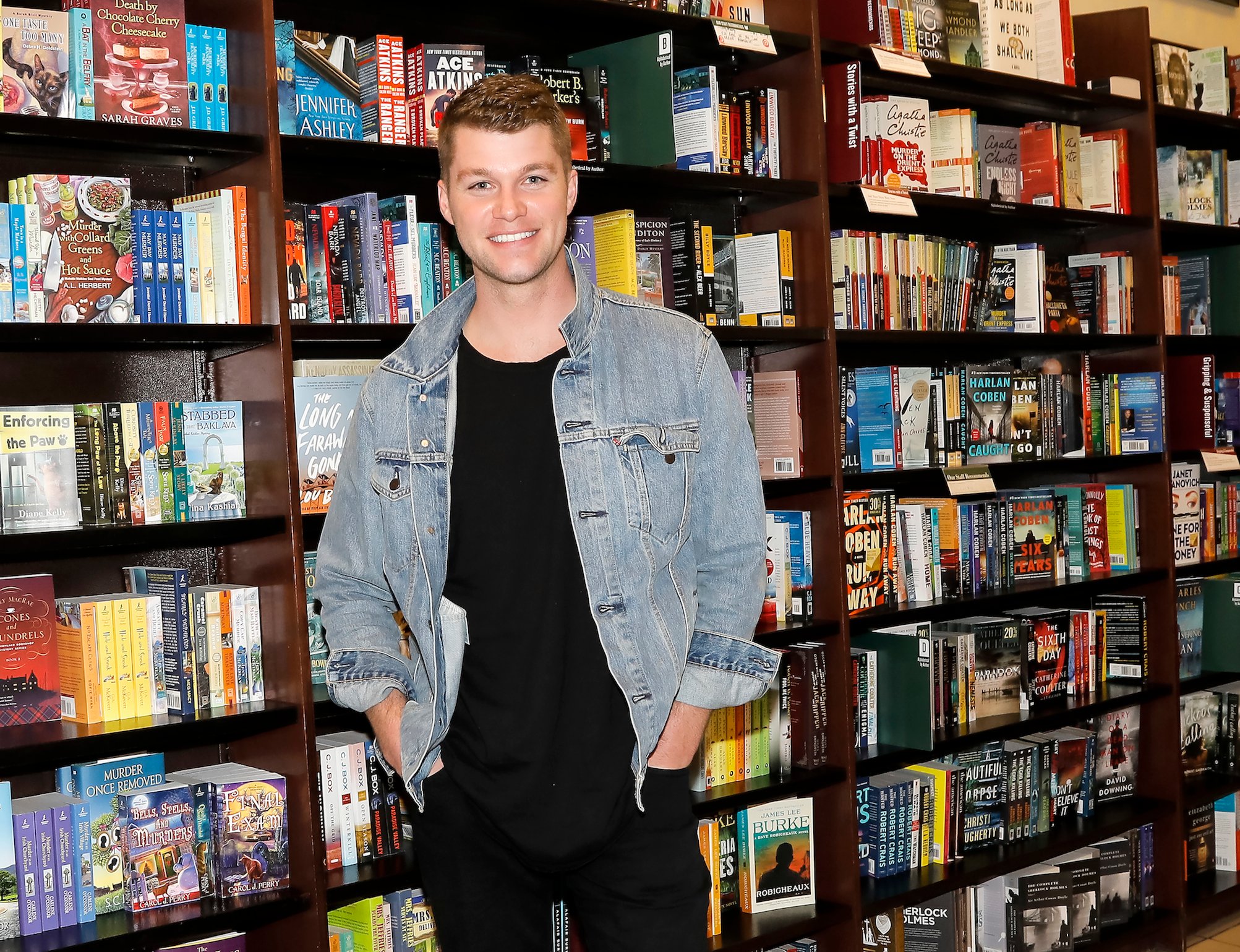 It looks like Zach isn't the only one who's considering taking over Roloff Farms. Jeremy and his wife, Audrey, aren't regularly featured on LPBW. But Jeremy's posted about his interest in owning farm property on Instagram.
Back in August 2019, Jeremy posted about a trip he made with his wife and daughter to a farm. One follower commented on the post, "Is the family farm not an option? I always assumed you and Zach would take over from your parents."
To that, Jeremy commented back, "It totally is an option!"
Matt has also talked about how he'd be fine with both Zach and Jeremy taking over. "The ultimate scenario for me is that the twins would take over the farm and work together … but nobody likes to run that pumpkin patch like I do," Matt told his fans via Instagram Live.
Amy's concerned both of her sons want her side of the property
Zach explained to the cameras it was always assumed that Jeremy would take over the farm — but that might not be how it all goes down in the end. "That's just because I've always deferred to him when it came to the farm, but as I've gotten older and become a father, I've also spent more time working on the farm, and that has helped me become more assertive," Zach said.
We're not sure what response Zach was expecting when telling Amy that he's interested in taking over her half of Roloff Farms, too. But Amy wasn't nearly as enthusiastic as he might've hoped. It seems Amy's worried that there could be conflict between the brothers over the property.
"I didn't know he was thinking about that," Amy told the cameras. "And I know Jeremy has been thinking about it for quite some time. It suddenly changes how Matt and I look at this property, I think."
Zach concluded the confirmation stating he'd talk to his brother about the farm. But he wants it "to be known" that he's ready to take on this responsibility. As for what Jeremy thinks, we'll have to wait and see — but it could certainly cause conflict if both twins are adamant that they should have Amy's farmhouse.
Check out Showbiz Cheat Sheet on Facebook!