'LPBW': Zach and Tori Roloff's Gigantic House Is Worth Even More Than Amy Roloff's New Home
A lot has changed for the Roloff family over the years. While Matt and Amy Roloff are typically the focus on Little People, Big World, their son, Zach, and his wife, Tori, are also getting a ton of attention. And fans are seriously invested in what's happening with Zach and Tori's lives now that they have two small children.
As for Amy, we know she moved off of Roloff Farms and into a new place. The house she bought looks beautiful, though it needs a lot of work to accommodate someone of her height. And while we don't often hear about Zach and Tori's home, they have a glorious place, too. And the young couple's huge home is actually worth even more than Amy's new place.
Amy Roloff sold her half of Roloff Farms to Matt Roloff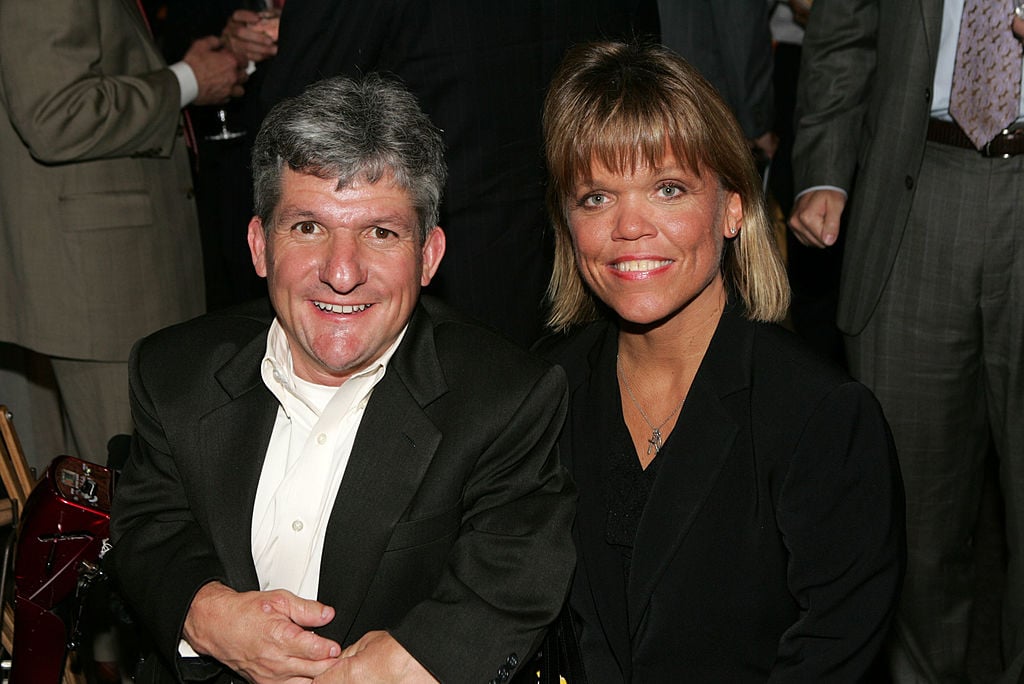 While Matt and Amy started filming LPBW as a couple, they've since gone their separate ways after a brutal separation. While the divorce was underway, Amy chose to live on the half of Roloff Farms where the large farmhouse was, and Matt lived on the opposite side. But after many months, if not years, of deliberation, Amy finally decided she needed to move on completely from the farm property she once called home. She sold her half of Roloff Farms and bought a new place.
Amy bought a home in Hillsboro, Oregon, quite close to the farm property on Sept. 27, 2019. It certainly wasn't an easy journey, as she shared the entire process with her Instagram followers. But she seemed excited for the new house. The place has five bedrooms, four bathrooms, and a spacious kitchen so she can continue her creations for Amy Roloff's Little Kitchen.
All in all, the new house cost Amy around $588,000, which is less than she sold her half of the farm for.
She has major work to do in the new place
Finding a new place was just the first step for Amy. Now, she's working on making it more accommodating for someone of her height. And she's discussed the challenges here on LPBW.
During Season 20, we saw Amy and her fiancé, Chris Marek, start to get adjusted to Amy's home. "We definitely have a number of things to do before I officially move into this house," she explained on the show. And viewers then saw Amy have some trouble reaching the oven and the microwave. While Marek bought her a stepstool to assist, it still wasn't enough.
Marek then offered to help Amy with whatever she needed to reach, but this seemed to cause some tension between the couple.
"I like to be independent," Amy fired back. She then told the cameras, "Moving into this new house … it's not as accommodating as the farmhouse."
Zach and Tori Roloff's house is bigger and more expensive than Amy's
Amy's new place sounds beautiful, but she's certainly not the only Roloff with desirable digs. The Sun reminds us Zach and Tori also live in a five-bedroom, three-bathroom house in the Portland, Oregon, area.
The couple's home is 2,600 square feet, has a gorgeous yard with a garden area and swing set, a huge in-ground swimming pool near a fire pit and lounge, and a two-car garage. The inside of the home features a master suite with the attached bathroom featuring dual vanity sinks. And the hardwood and tiled flooring throughout make the house look extra elegant.
Zach and Tori's home was built in 1987, and the couple bought it in 2018. Now that they've expanded their family (and may have more kids in the future), we're sure they're going to use all the space available.
As for how much Zach and Tori's house ran them, the couple reportedly bought it for around $600,000. Considering all the amenities, that's not too shabby.
Check out Showbiz Cheat Sheet on Facebook!