'Luca': The Surprising Voice Cast Behind the Latest Disney and Pixar Movie
Pixar Animation Studios has been behind some of the most beloved animated movies of the past 25 years. Movies such as Toy Story, Finding Nemo, The Incredibles, WALL-E, and Coco capture a wide range of imaginative storytelling. Now the studio follows up 2020 releases Onward and Soul with Luca. The only thing more surprising than the luscious Italian Riviera setting and matching soundtrack is its stacked voice cast.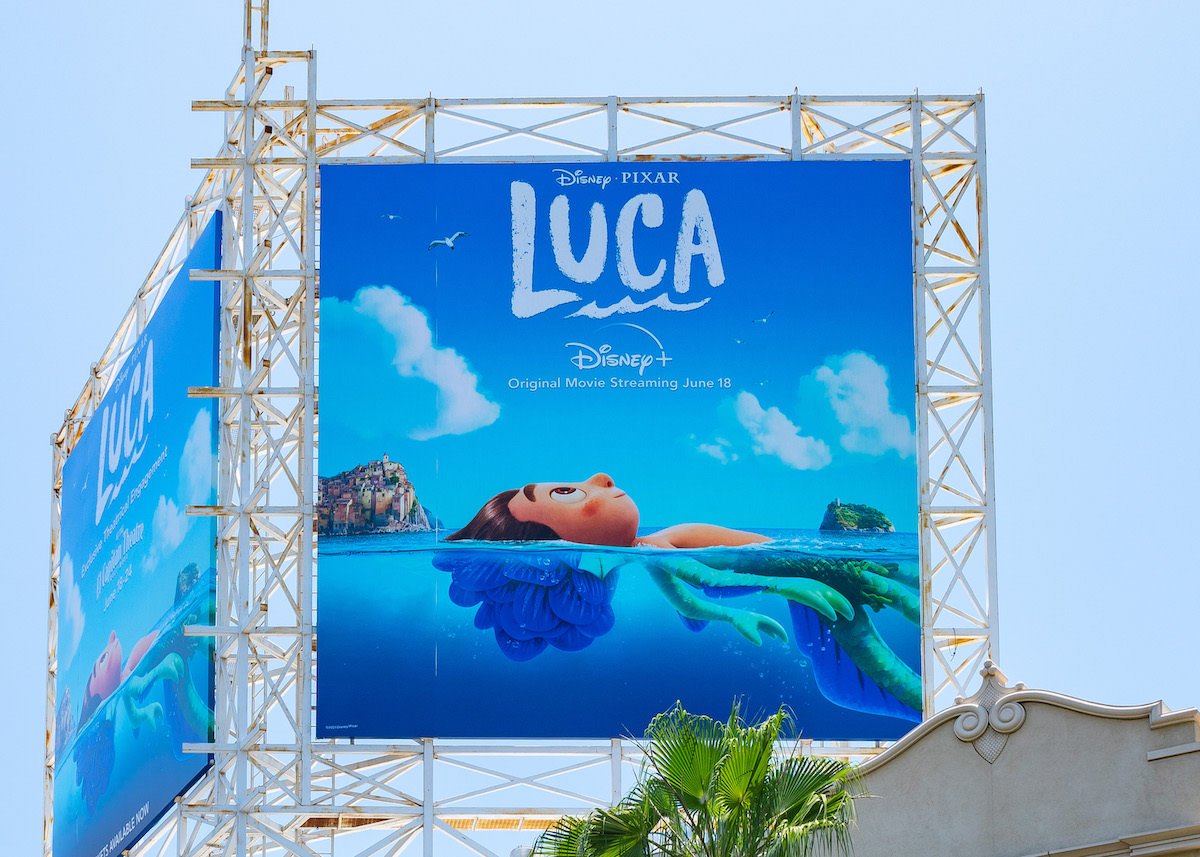 Disney and Pixar's 'Luca' touches on some deep themes
The title character of Luca is a young sea creature who ventures onto land. Once out of the water, he takes on the appearance of a human boy. And he gets involved in an adventure filled with friendship and themes about acceptance, perseverance, and self-discovery. Critics have noted in particular whether the film may function as an allegory for homosexuality, a claim first-time director Enrico Casarosa has downplayed.
In an interview with Yahoo!, Casarosa denied any connection between Luca and 2017's Call Me By Your Name, which follows an Italian-set romance between two men (Armie Hammer and Timothée Chalamet). That movie's director, Luca Guadagnino, even shares a first name with the main character of Pixar's latest. Alas, Casarosa asserts it's a coincidence, maintaining that Luca is a "pre-pubescent story" "all about platonic friendships."
RELATED: 'Luca': How Director Enrico Casarosa's Childhood Inspired Pixar's Sea Monsters
Who voices the main characters in 'Luca'?
Despite Luca's European setting, American audiences will notice many voices that sound familiar. Jacob Tremblay — the young actor who co-stars with Brie Larson in Room — plays the title character. Tremblay's other film roles include Wonder, Good Boys, and The Shining sequel Doctor Sleep. And speaking of Stephen King adaptations, Jack Dylan Grazer of It and Shazam! fame plays the movie's second lead, Alberto.
The supporting cast features a ton of big names too. Maya Rudolph and Jim Gaffigan voice Luca's parents. And Sacha Baron Cohen pops up in a small role as Uncle Ugo. Moreover, newcomer Emma Berman voices essentially the third lead Luca and Alberto's human friend, Giulia. And Saverio Raimondo plays the film's villain, a pompous bully who terrorizes the seaside town of Portorosso.
RELATED: Why 'Luca' Star Jack Dylan Grazer Recorded His Lines In His Mom's Closet
The new Pixar movie is available exclusively on Disney+
Prior to the coronavirus (COVID-19) pandemic, Disney set Luca for a theatrical release on June 18, 2021. However, Disney ultimately decided to send it directly to Disney+, much like 2020's Soul. As such, the streaming service is the only place where Pixar fans who want to catch up with the film can go for now.
Eventually, Luca will be released on DVD and Blu-ray. But for those who have a Disney+ subscription, this is an easy way to see the movie in the comfort of their own homes. At this point, it remains unclear why Disney did not release the film to theaters and Disney+ Premier Access, as with Cruella and the upcoming Black Widow.