Lucasfilm Could Be Prepping Dave Filoni to Be the Kevin Feige of 'Star Wars'
Dave Filoni has been working with Lucasfilm for years. But he'd be the perfect choice to oversee the 'Star Wars' saga's long-term creative vision.
Whenever you have a long-form story to tell, there are two schools of thought. On the one hand, you can plan every plot point and character beat out in advance. Or you can allow the story to play out in real time, inching it forward one segment at a time. It's clear now Star Wars fans prefer the former approach.
In the wake of Star Wars: The Rise of Skywalker, most fans blame the apparent lack of a detailed plan for the sequel trilogy's failings. Meanwhile, those same fans have nothing but praise for Disney+ series The Mandalorian. That show only debuted Season 1 a few months ago but is already planning for Season 3.
So it appears Lucasfilm is finally embracing the benefits of long-term planning going forward. However, the company has yet to appoint an overseer to the Star Wars universe. Much like Marvel Studios has Kevin Feige leading its creative efforts, Lucasfilm needs such a role. And in Dave Filoni, it already has the right person onboard.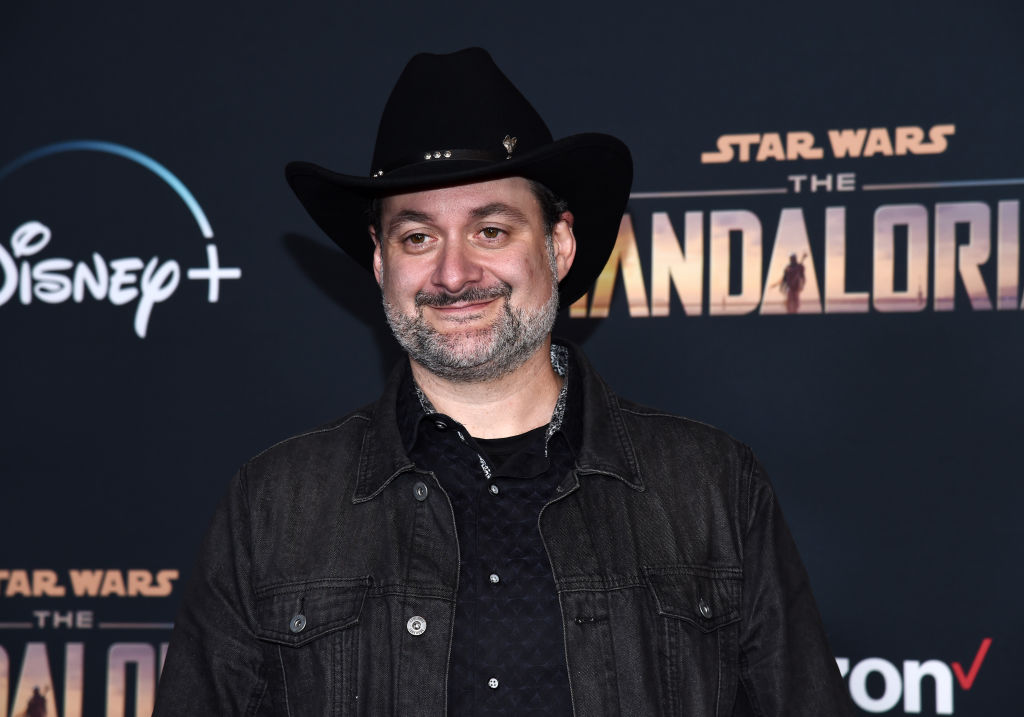 Dave Filoni is a George Lucas protégé with years of experience
Following George Lucas' sale of Lucasfilm to Disney, the Star Wars franchise has experienced several bumps along the way. From directorial shake-ups to severe online backlashes, the saga has not run smoothly thus far. Many fans — the same ones who tore down Lucas' prequel trilogy — suddenly appeared wistful for Lucas' leadership.
In this regard, Filoni is the perfect fit to oversee Star Wars' future. As the man behind Star Wars: The Clone Wars, Filoni was hand-picked by Lucas himself to continue the saga on the small screen. And both that series and Star Wars: Rebels have treated the lore with the reverence it deserves. Even so, Filoni's work never fails to expand the universe too.
Moreover, Filoni is responsible for arguably the saga's most popular character to ever exist outside of the films. He created Ahsoka Tano for Star Wars: The Clone Wars, and the character has gone on to become a fan favorite in various media. Reports have even claimed Rosario Dawson will play Ahsoka on Filoni's latest Star Wars project, The Mandalorian.
The Disney era has been struggling to determine a long-term strategy
When Disney took over Lucasfilm, the House of Mouse quickly cut ties with the saga's extensive expanded universe. Novels, comics, and other stories that predated the acquisition were stricken from the canon. Only the films and, pointedly, Star Wars: The Clone Wars remained.
And ever since, the saga has floundered on without any clear direction. J.J. Abrams and Rian Johnson assembled two-thirds of a solid sequel trilogy. Then, Abrams himself botched the finale in the eyes of many fans. So clearly the Disney era of Star Wars needs a watchful eye aligning it all.
For years, Filoni's shows — both The Clone Wars and Rebels — have been doing just that. The shows have fleshed out the prequel trilogy and assuaged fans by smoothing over its flaws. Perhaps most famously, Star Wars: The Clone Wars resurrected Darth Maul. On Filoni's watch, the character went from a missed opportunity to a complex, formidable foe.
Dave Filoni could be to 'Star Wars' what Kevin Feige is to Marvel
Right now, Lucasfilm has not officially named Filoni a Feige-esque figure for Star Wars. But it does appear to be going in that direction. Disney already resurrected The Clone Wars for one final season. And Filoni is — along with Jon Favreau — one of the key creative forces behind The Mandalorian.
While some fans are hoping Favreau himself will take charge of Star Wars, Filoni does feel like a more suitable steward of the saga. After all, he's essentially been playing that role in his own corner for years. If Lucasfilm hopes to get Star Wars back on top, it should make Filoni's role official.