Lucie Arnaz on What People Would Be Surprised To Know About Mom Lucille Ball
Lucille Ball's daughter talks about what she thinks the public would be surprised to learn about her mother.
Much of the world knew Lucille Ball as Lucy Ricardo in I Love Lucy. But Lucie Arnaz knew her as Mom. She saw a different side to the famous comedic actor–a much quieter and more serious side. In a 2016 interview, Arnaz revealed what everyone would be surprised to learn about her mother, the great Lucille Ball.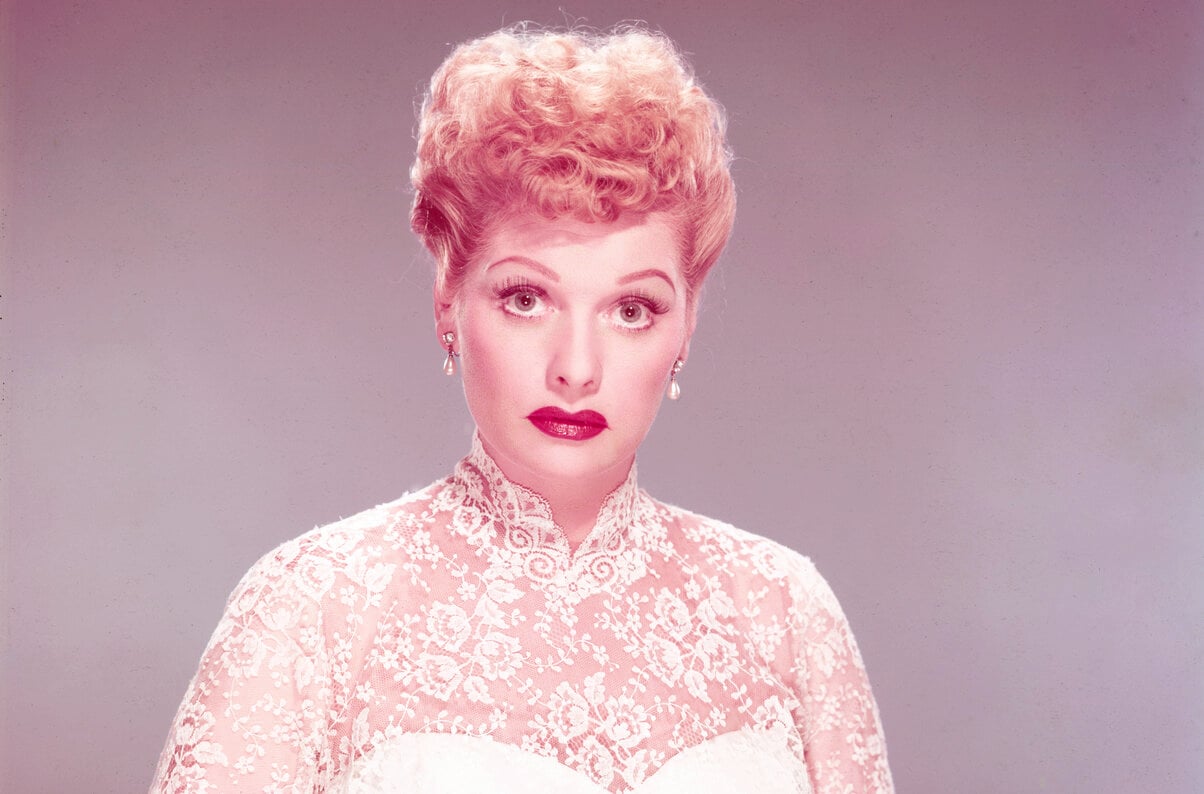 Lucille Ball 'wasn't like' her 'I love Lucy' character in real life, according to her daughter
In her interview with the Television Academy Foundation, Aranaz said that her mother wasn't anything like Lucy Ricardo at all. But, to be fair, no one is or has ever been like Lucy Ricardo.
"Lucy Ricardo really isn't like any living person," she said. "Come on, you know, she is that little part of all of us that is the troublemaker and, you know, the sprite, the handful. But I don't think there's really anybody who was exactly like that character. My mother was very serious, really, sometimes to a fault serious."
Arnaz said, at home, her mother "was very responsible."
"She played a very funny person in her show, very crazy, outrageous person, and all my friends used to think my mother was really like that," said Arnaz." But, at home, of course, she wasn't like that at all. She was very responsible, took care of business. She worried a lot about her household, whether the kids were being taken care of, if the garage was being cleaned out, homework was being done. She fashioned herself as a homemaker of sorts."
Lucille Ball 'did not like the public eye'
What Arnaz thinks people would be surprised to learn about her mother is that she didn't enjoy being in the public eye. She'd much rather enjoy an intimate dinner with friends over getting dressed up to "be seen."
"She was a really quiet person, really, at home," Arnaz said about her mother. "She liked to play word games. She did not like the public eye. She would go to functions when she had to–the big award shows, things like that. But she did not like to get all dressed up and go be seen at places. She'd much rather go to Mateo's and have dinner with friends."
Lucille Ball's occasional parties
Arnaz says "big celebrity people did not hang out at our house" often, but her mother and step-dad, comedian Gary Morton, occasionally hosted get-togethers with some pretty big names in the comedy community.
"We'd have a party every now and then," said Arnaz. "One or two really amazing parties that I sort of snuck down and sat at the top of the stairs and listened to. Like with Jan Murray and Don Rickles and Milton Berle, Bob Hope having one of those evenings because Gary was a stand-up comic and he knew all these really funny people. But that was not often."