'Lucifer': The Best and Worst Episodes of Season 1, According to IMDb
Judging by IMDb reviews, 'Lucifer' Season 1 was at its best when it focused on its main character's development — and the overarching plot.
Lucifer recently took its final bow, following six seasons and 93 episodes of devilish fun from Tom Ellis' title character and Detective Chloe Decker (Lauren German). Before the series came to Netflix, it got its start over on Fox. And no matter where Lucifer called home, its episodes appealed to viewers looking for suspense, romance, and laughter.
For most fans, Lucifer Season 1 feels like it happened a long time ago. But what were the best and worst episodes of the show's first outing? Here's what IMDb reviews have to say on the matter.
'Lucifer' Season 1 premiered back in 2016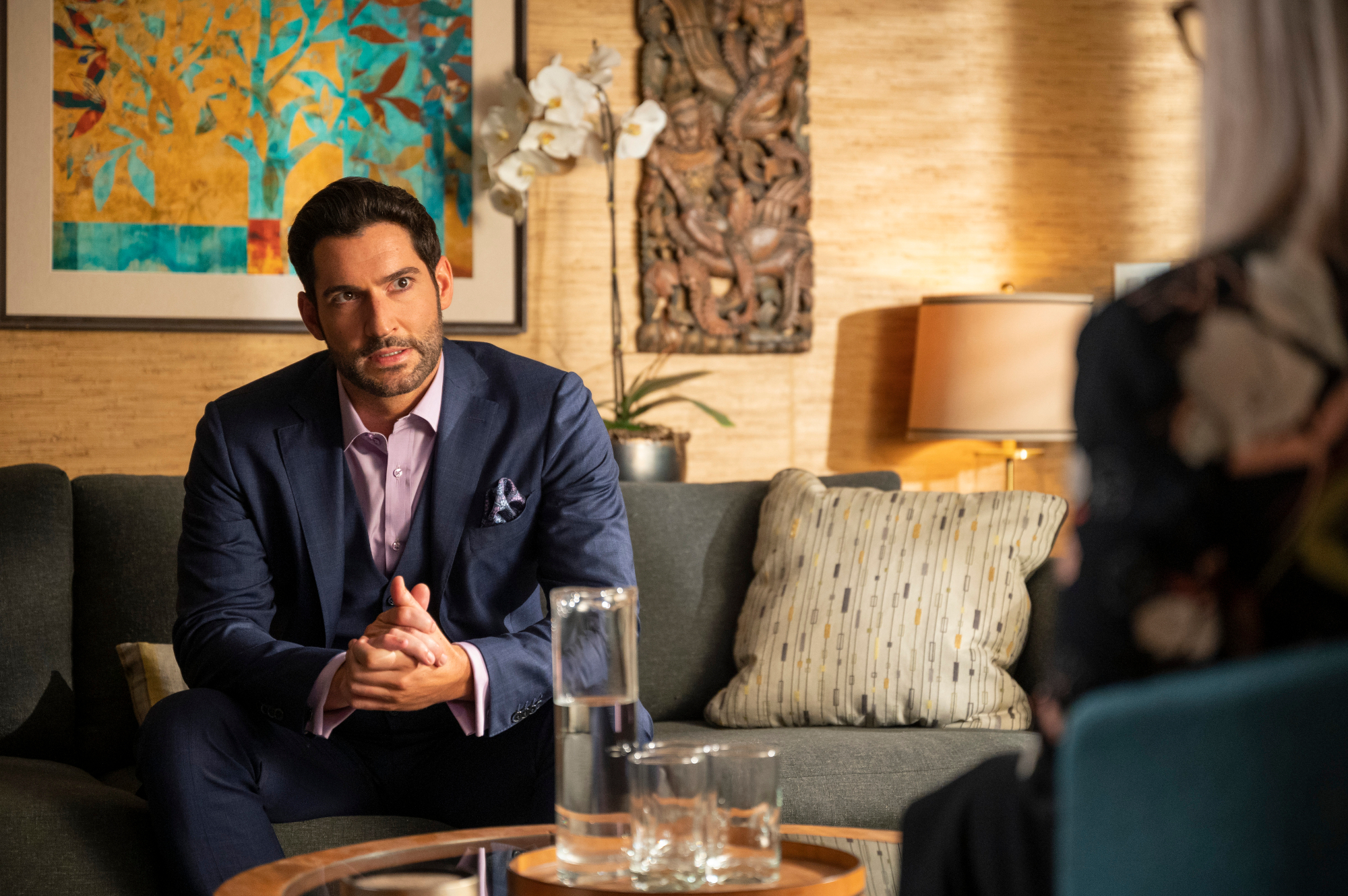 Lucifer Season 1 premiered in January 2016, and its early episodes focused primarily on Ellis' character finding a place among the LAPD. The first season introduced some major developments that would come back later on. However, it ultimately focused on establishing a world where the devil himself lived in Los Angeles — and had quite a knack for fighting crime.
Of course, the series established its connection between Lucifer and Chloe from the very beginning. That's an aspect of the show fans followed intently from season 1 to season 6, and their love of Lucifer's central romance is evident in the highest-rated installment from the first season.
Lucifer saves Chloe in season 1's best episode
Perhaps unsurprisingly, Lucifer's season 1 finale is the most popular of all the episodes in its first outing. "Take Me Back to Hell" sees the show's dynamic duo trying to clear Lucifer's name after he's been framed for murder. Of course, the case leads back to Malcolm (Kevin Rankin), the corrupt cop Amenadiel (D.B. Woodside) brought back from Hell.
Lucifer and Chloe's final showdown with Malcolm sees Lucifer nearly dying — and pleading with his father to keep Chloe safe no matter what happens to him. It's a touching moment that brings the tensions between them to the forefront. Additionally, the episode manages to tie up loose ends from other season 1 storylines while throwing new obstacles into the mix ahead of season 2.
While the twist regarding Lucifer's mother and all the suspense surrounding Malcolm may have kept viewers glued to the screen, it seems Lucifer's character growth is what pushed the finale ahead of the other episodes. One IMDb reviewer was definitely impressed by his character development:
"Such an amazing episode. From a nail-biting opening sequence to a hellish ending, this episode has it all. Lucifer has grown throughout this season, from a hedonistic devil to a caring angel. Tom Ellis as Lucifer gives the best performance I have ever seen, he can say more with a slight rise of an eyebrow than most actors can in full on manic mode!"
That review wasn't the only one to point out how "powerful" the first season finale was. It makes sense that the big conclusion would land among fans' favorite episodes. What's the least loved installment of Lucifer Season 1?
'Sweet Kicks' is the least-loved of 'Lucifer's early episodes
Lucifer Season 1 Episode 5, "Sweet Kicks," follows on the heels of Lucifer's revelation that he's vulnerable. After Chloe successfully shoots him — and makes him bleed — Lucifer explores his newfound immortality. He's a bit too enthusiastic about the possibility of dying. However, despite his willingness to dive into danger, the episode doesn't offer much in the way of answers.
Perhaps that's why it's the lowest-rated of all the episodes in Lucifer Season 1. "Sweet Kicks" landed an 8.1 rating on IMDb, so it doesn't fall too far below the other installments. In fact, most reviewers gave it a fairly good rating — and they had little to complain about.
Still, by comparison to some of the other installments in the first season, "Sweet Kicks" doesn't see much happening on the main plot front. Lucifer does officially become a civilian consultant for the LAPD, and Amenadiel pulls Linda (Rachael Harris) even further into the group's celestial shenanigans. Otherwise, the LAPD's case takes center stage — and it doesn't seem fans were all that interested in this mystery.