'Lucifer': The Best and Worst Episodes of Season 4, According to IMDb
Lucifer got its start on Fox, but the devilish series came to Netflix after just three seasons. Despite Fox's cancellation, the Tom Ellis-led show continued to grow on the streamer, going on to have another three seasons before taking its final bow in September 2021. And from the moment Lucifer Season 4 arrived, it was clear Netflix's episodes would up the ante on Lucifer (Tom Ellis) and Chloe's (Lauren German) story.
The show's ratings are a testament to that fact. Every episode from Lucifer's fourth season received above a 9-star rating on IMDb. Which did fans enjoy the most, and which was their lowest-rated installment?
[Spoiler warning: This article contains spoilers for Lucifer Season 4.]
'Lucifer' Season 4 marked its first outing on Netflix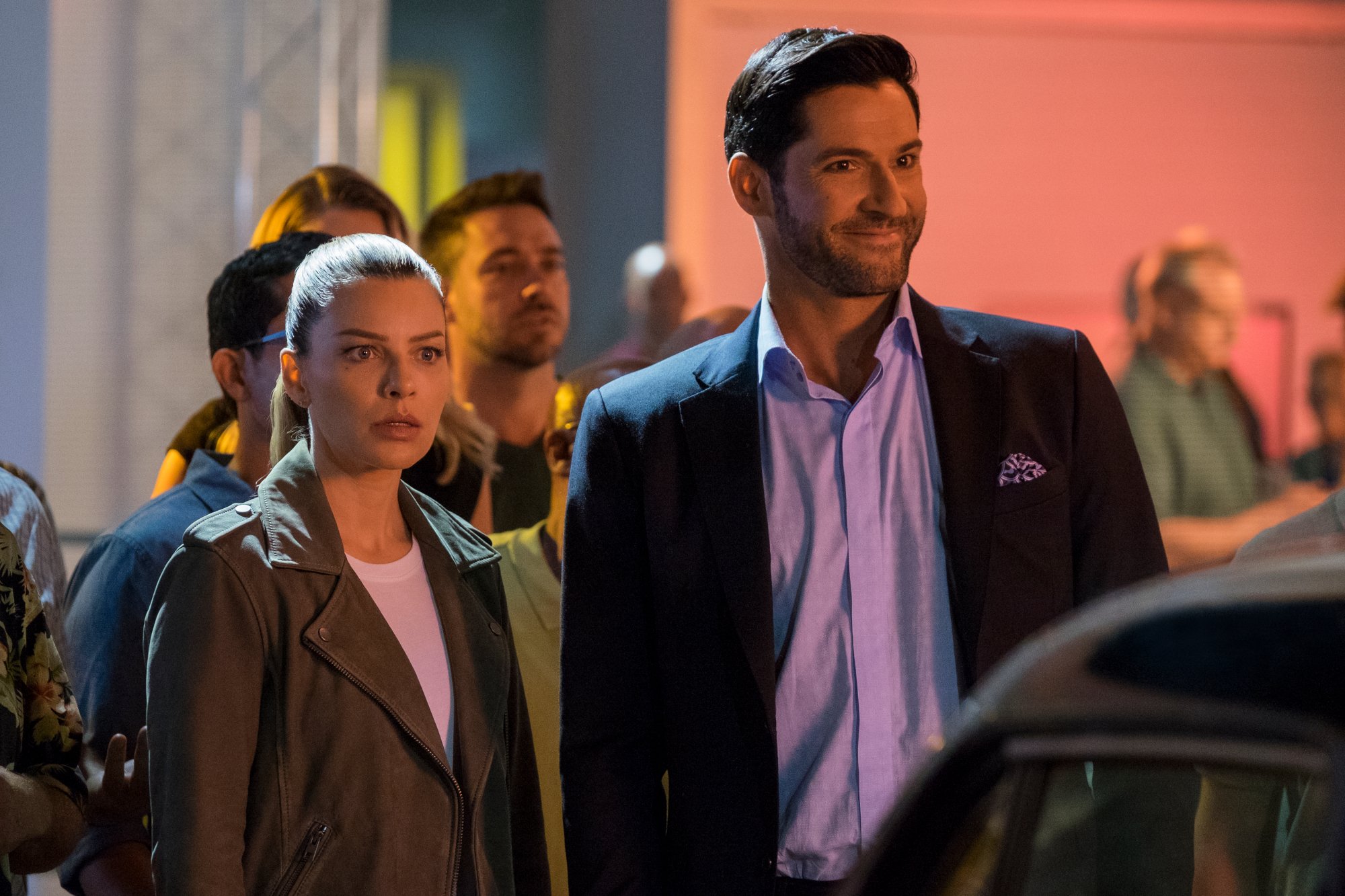 RELATED: 'Lucifer' Star Tom Ellis Reveals His Reaction After Reading First Script: 'I Have to Play Him'
Lucifer Season 4 marked the series' first outing on Netflix, but it also served as a turning point for other reasons. The show's third season ended on a cliffhanger that saw Chloe finally learning the truth about her partner. In Lucifer's early episodes on Netflix, she's forced to confront that reality.
And Chloe doesn't handle the news that Lucifer is, in fact, the devil all that well. It leads her to Rome, where she meets a priest who believes Lucifer's "first love" will bring about the end of the world. That just adds the apocalypse to the duo's growing list of trust issues. Fortunately, season 4 sees them working through their problems.
The fourth season also sees Linda (Rachael Harris) and Amenadiel (D.B. Woodside) embracing parenthood and introduces the first woman, Eve (Inbar Lavi). It places a greater focus on the supporting characters, which could be another reason fans loved it so much.
The highest-rated episode of season 4 has the best of both worlds: it emphasizes Lucifer and Chloe's feelings for one another, but it also showcases the whole gang.
Fans love 'Lucifer' Season 4's finale
RELATED: 'Lucifer': This Season 6 Episode Was Inspired by 'Avatar: The Last Airbender'
The season 4 finale of Lucifer is one of the show's highest-rated episodes, and it takes the title for the most popular installment of the season. "Who's da New King of Hell?" sees demons coming to Los Angeles. And when Lucifer refuses to return to Hell with them, they attempt to crown a new king: Linda and Amendadiel's newborn son.
That leads to a showdown between Team Lucifer and the demons, bringing fans an action-packed conclusion to the season. Of course, the final episode also hones in on the feelings between Lucifer and Chloe. Unfortunately, they don't get much time to explore those romantic tensions before he returns to Hell.
With emotions running high and plenty of suspense, it's no wonder "Who's da New King of Hell?" landed a 9.7-star rating on IMDb. Reviews indicate that viewers were impressed with the quality of the new season and in their feelings by the time it ended.
The finale left many fans wanting more from the show and eager to know if it was renewed. One IMDb reviewer even predicted they'd get a fifth and sixth season:
"What can I say about this amazing episode that hasn't already been said? Not much to be honest, Lucifer has gone from strength to strength since joining Netflix and this season finale blew me away. The end scene literally ripped out my heart and threw it on the floor! I cried. Can't wait for season five, and now it seems as if there might even be a season six of this incredible show. Bring it on!"
Multiple episodes tie for the lowest-rated installment
RELATED: 'Lucifer' Stars Tom Ellis and Lauren German Recall 1 of Their Favorite Episodes to Film
Of the 10 episodes in Lucifer Season 4, there's no clear-cut, lowest-rated installment. In fact, three episodes tie for that title — but their rating isn't even low. "Everything's Okay," "All About Eve," and "Orgy Pants at Work" all received a 9.1-star rating from fans.
The fact that not a single episode dipped below 9 stars highlights how well-received Lucifer's fourth season was. While some fans had their issues with the change of pace from Fox to Netflix, others embraced the show's direction in season 4. And one sentiment prevailed through the whole thing: gratitude that the streamer saved the series in the first place.
All six seasons of Lucifer are currently streaming on Netflix.