'Lucifer' Cast Pulled a Prank So Realistic That the Bosses Turned Red
Cheeky jokes are part of Lucifer's brand in the TV series, and off camera, the cast keeps that same energy going. Tom Ellis and castmates Aimee Garcia and Lesley-Ann Brandt often point to Lauren German as the jokester in their crew. But they've all had their laughter-filled moments behind the scenes. In one instance, Tricia Helfer decided to make mischief, and she had Lucifer bosses really believing that everything was heading to hell in a handbasket.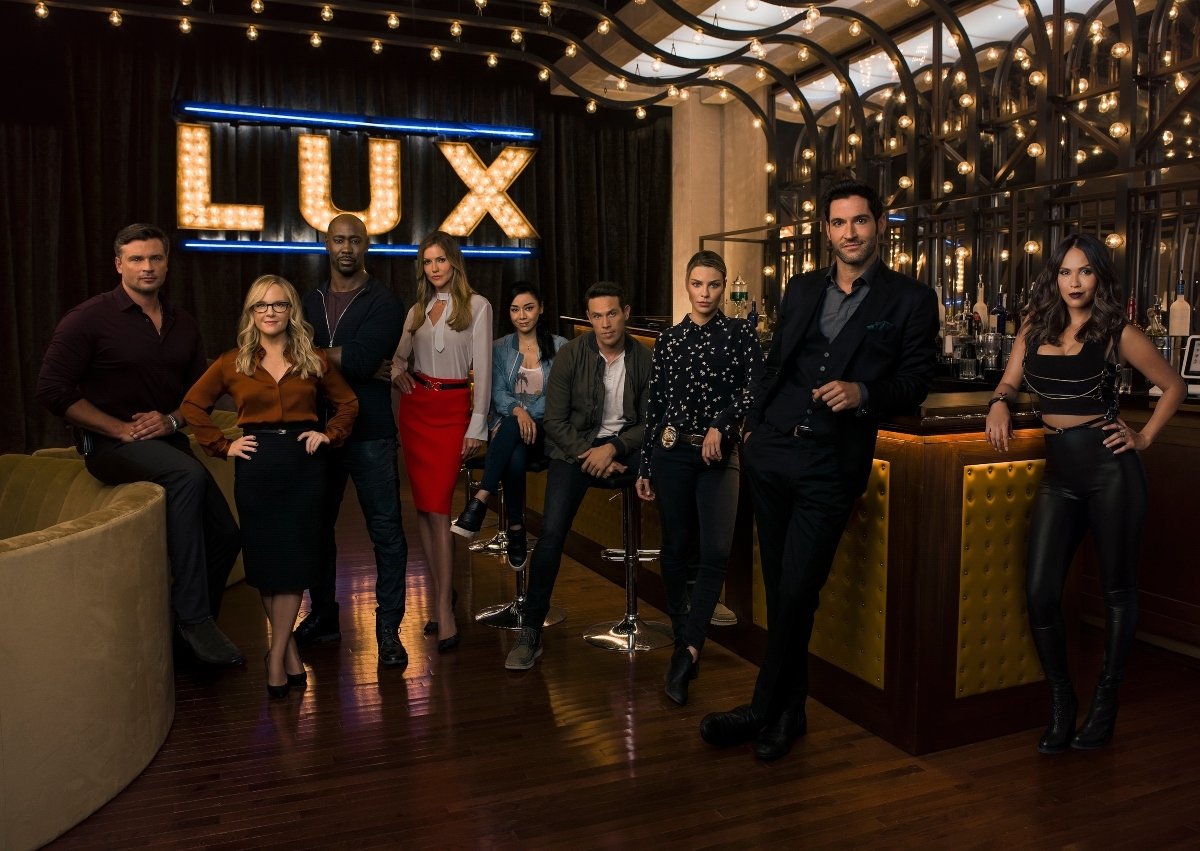 'Lucifer' cast members and writers pranked their bosses
Back in 2019, Tom Ellis and Aimee Garcia appeared at FanX event for Lucifer, and they did a fun Q&A session with fans. Someone asked about pranks, and Ellis shared that Tricia Helfer and writer Mike Costa executed a masterful one.
Helfer — who played Lucifer's mom Charlotte — corralled her castmates and the writers' room to help. Ellis explained that Helfer and Costa are great friends, so this played well.
"These people in the writers' room were in on the joke. They started spreading rumors that maybe they'd been dating," Ellis said, referring to Helfer and Costa. "That's sort of a no-no. You don't pee on your own doorstep. It came to a head when Tricia knocked on the door of the writers' room one day, and she said, 'Mike, may I have a word with you?'"
 All the writers and those in charge looked at each other, wondering what was going on. When Costa stepped outside of the room, things got loud with Helfer. "They had a full-on row, where she was going, 'I can't believe this, I can't believe that…'" Ellis explained.
Garcia chimed in to say that she was part of the joke too, as the rumor pinpointed her as the other person Costa was dating. Helfer worked that into her argument and said, "I heard that you went on a date with Aimee, and I can't believe that after that night that we shared together that you would just… that same weekend… go and date Aimee!"
How 'Lucifer' showrunner Joe Henderson reacted
Garcia said that all their bosses were present and didn't know they were being filmed. With all the commotion, one got up to shut the door. "One of our bosses was like, 'Oh God. Oh God,' and he goes and shuts the door, and he was so red," she said.
Ellis added that Lucifer showrunner Joe Henderson looked visibly uncomfortable and slightly panicked about how to handle the situation. According to Garcia, he was trying to figure out how this nerdy writer was "dating two of our actresses." Meanwhile, the entire room fell silent.
Finally, Helfer and Costa came in and did their gotcha moment, and the bosses looked relieved. Ellis called it his favorite on-set prank because "it was so convoluted."
Lauren German pranked Tom Ellis too
Not many would believe that the actor playing Chloe Decker is a dedicated prankster. Ellis shared another tale about how Lauren German caught him off guard on his birthday. He said they had an extremely annoying guest actor whose character required cardboard cutouts for one episode.
Months later, on Ellis' birthday, he entered his trailer to find it filled with the full-sized cutouts of the guy. It stunned him. After he shook it, he went to use the restroom, turned the knob, and boom! German placed three more in the small bathroom.
Fans can checkout Lucifer blooper videos online for more laughs and stay tuned for season 6 of the series on Netflix.
RELATED: 'Lucifer' Season 6: Showrunners Reveal What's in Store for Bonus Season