'Lucifer': Fans Go Wild Over Season 6 Renewal
The 'Lucifer' season 6 renewal is the icing on Satan's cake for fans.
Never underestimate the power of the devil. Lucifer is one of Netflix's most-streamed series, and if you're not on the bandwagon yet, there's enough time for you to get caught up.
Tom Ellis's Lucifer Morningstar killed it on the streamer for season 4 and 2019, pretty much guaranteeing at least one more round with him and the rest of the crew.
But the mega-successful viewership numbers and fan love lit a fire under TV executives, leading to seasons 5 and 6, with the latter calling for some Lucifer style revelry at Lux nightclub.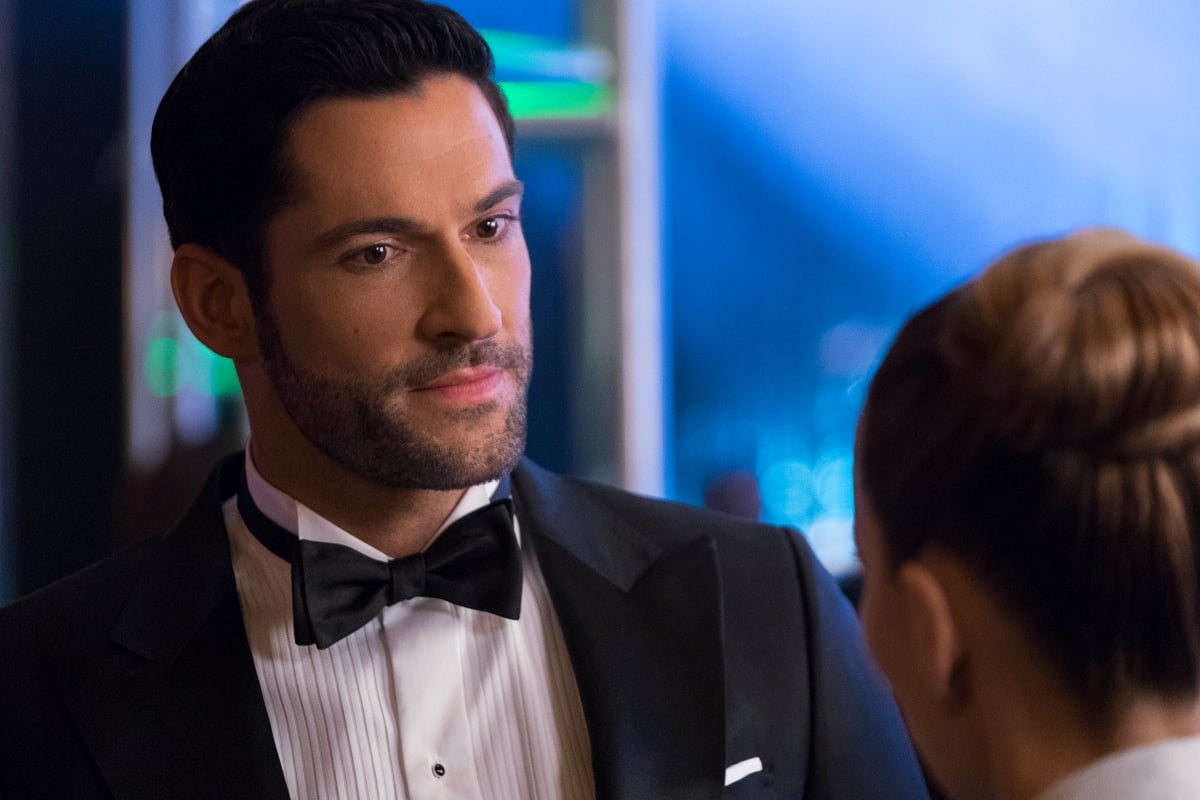 'Lucifer' Season 6 is a rumor come true
After months of speculation, uncertainty, and optimism, the powers-that-be gave Lucifer fans their greatest desire: Season 6. That number is quite symbolic for a show that was canceled by Fox, was resurrected from the ashes on Netflix for its fourth season, and granted fans' wishes by returning for not just one, but two more seasons. Satan is quite crafty, right?
Lucifans were both hyped and sad after learning the season 5 renewal on Netflix would be Lucifer's last, but gladly accepted the 16-episode extension. Since February, there have been rumors of a possible sixth season, with TV Line reporting there was potential.
Now it's an official go, but Netflix wants everyone to know this is definitely the final, final one, for real. And yes, Tom Ellis will reprise his role as the titular fallen angel.
Fans are ecstatic for 'Lucifer' Season 6
Lucifer has a ride-or-die fandom. Once word spread about the renewal, celebrations started and so did the memes.
Of course, some people want the show to go on indefinitely, and there's a small campaign happening on social media for more. A common thought that fans have for the new installment is for it to premiere on 6/6 next year.
Instagram users are rightfully throwing up flame and devil emojis. One person wrote, "IT IS HAPPENING!!! OMG THANK YOU THANK YOU THAAAAANK YOUUUU." Another person shouted out Lucifer's home while summing up the emotion of the moment with "Hell yeaaaaaaahhhh."
Over on Twitter, no one will stop talking about the last few seconds of the season 5 teaser trailer. The fiery scene with Chloe and Luci locking lips has people crossing their fingers that's it not a dream sequence. What we do know is that Mr. Morningstar will eventually return to Earth from Hell.
In the Lucifer Reddit community, some fans were already clamoring for spinoffs or a prequel back in February, but this news has them happy. They'd love to see more of Maze in a buddy cop type of setup or as part of Luci's pre-Los Angeles playboy backstory.
Others simply can't wait to see Chloe, Linda, Eve, Detective Douche, God, baby Charlie, Ella, and everyone else come with fresh story arcs.
'Lucifer' Season 5 is coming soon
The good news came in twos this week about Lucifer, setting social media on fire with an announcement for the season 5 release date and the surprise renewal.
One of the series' showrunners, Ildy Moldrovich, was among the first to share that August 21 is the date viewers can revisit the devil's playground, and writer Chris Rafferty verified that part one will be epic.
Word is Ella is getting a new love interest and family dinner with God and his angelic children is going to be awkward as hell. It's also been confirmed that a steamy Deckerstar romance is finally going to happen, but the Lucifer cast and crew remain mum about a wedding.