'Lucifer' Season 5: Cast Members Dish on What to Expect and Say Pay Attention to Chloe in Trailer
Armed with the knowledge Lucifer will return to Netflix on August 21, fans are hyped about seeing how things will play out in season 5.
The trailer revealed a trouble-making — yet dapper — twin brother, a big kiss, a throwback to The Shining, a curious Amenadiel, and much more.
The cast is looking forward to viewers experiencing the first half of season 5's episodes, and D.B. Woodside and Aimee Garcia recently spilled a couple beans on what's in store for Lucifer.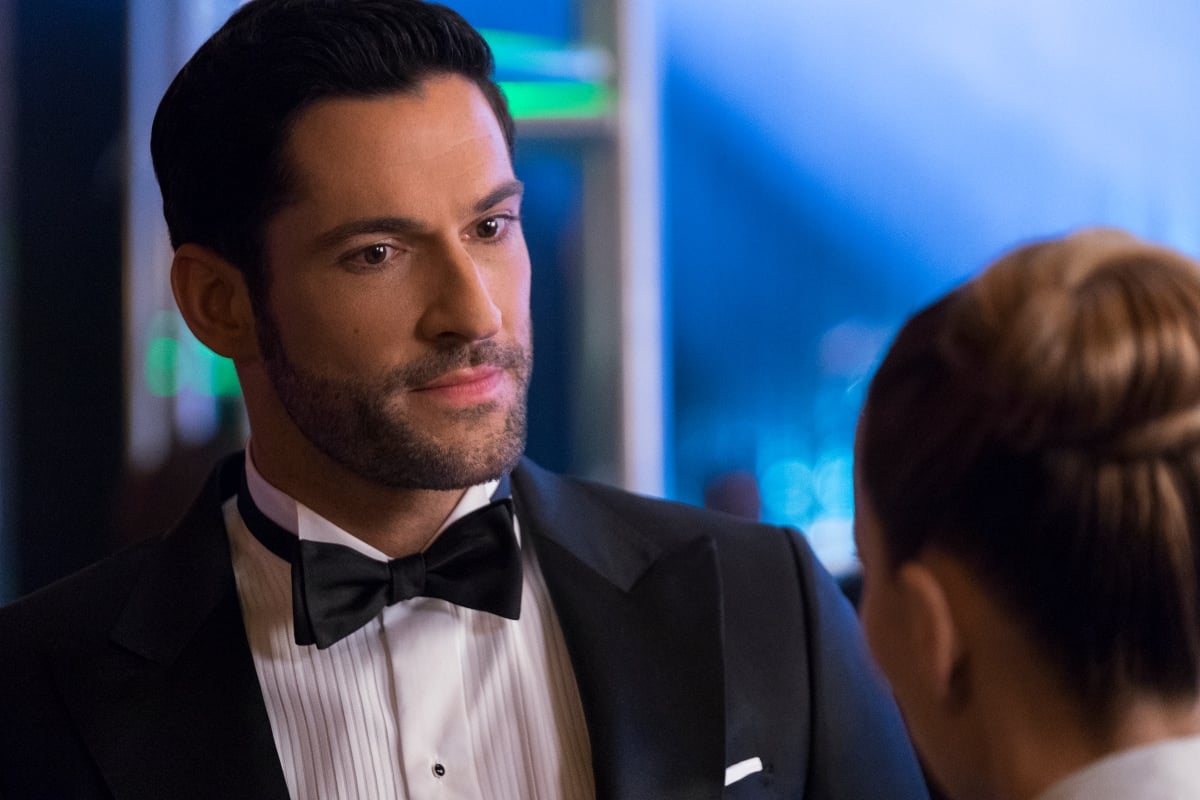 There will be many conversations with God in 'Lucifer'
Woodside, who plays Amenadiel, had a hand in Dennis Haybert's casting for the series. The pair worked together in the past in 24 and Woodside thought his former co-star be perfect for the role of God.
He told Entertainment Tonight that on set for Lucifer, he heard nothing but praise for Haysbert and everyone has a story about him.
He also shared that Lucifer has a "heartbreaking scene" with God in the upcoming season and fans will be blown away. When it comes to Ella's time with the celestial visitor, she won't exactly realize his true identity when they talk.
Though Garcia and Woodside couldn't give everything away, they hinted that "God is there for his own reasons" and not necessarily to break up a fight between Lucifer and Michael. However, Michael has a nefarious agenda and it will take "the whole family" to defeat him.
Ella will go through something 'dark'
Perhaps one of the most surprising reveals during their ET interview was about Ella. Garcia's character is very sweet, smart, and mostly cheerful. She and Lucifer shared a close relationship before he took off for hell without saying goodbye, and she's angry about that.
However, Ella will grapple with something else. Garcia said that fans will see her go through something major. "We are going to see our nerdy, clueless, innocent, optimistic, goofy character the happiest we've ever seen her and the most lost we've ever seen her."
She said there was a scene that was extremely uncomfortable, and she couldn't believe the writers went there for Ella. "In fact, one of the darkest scenes we've ever done in all five years will be an episode that involves Ella."
When ET host Katie Krause alluded to an assault, Garcia wouldn't confirm, but said "possibly. It's really sad," and we'll see Ella "wonder if she's a bad person."
Woodside drops clue about Chloe Decker
As far as fans know, Chloe will be nursing a broken heart but eventually reunites with Luci. Garcia and Woodside didn't shed much light on her story arc but said season 5 ends with an epic cliffhanger. We need more of those!
To help us out, Krause asked if there are clues in the trailer, and Woodside replied, "Re-watch the trailer, and just pay attention to Chloe."
Do that and you'll notice she's in almost every clip, but some fans are looking at the first few seconds. Does she have superhuman strength? Or maybe it's the frame toward the end of the trailer that shows her pained face as she dives toward Luci. He's lying on the floor.
Watch it again and wait until August 21 when Netflix releases the first eight episodes of Lucifer Season 5.