'Lucifer' May Be Over, But Brianna Hildebrand Thinks a Rory Spinoff Would Be 'Really Fun'
After two failed cancellations in the past five years, Lucifer Season 6 finally brought the devilish series to an end. The final 10 episodes dropped on Netflix on Sept. 10, bidding farewell to Lucifer (Tom Ellis), Chloe Decker (Lauren German), and all the characters fans have grown to know and love. And despite the finale delivering an emotional rollercoaster of a conclusion, it gave fans closure on just about every major player. However, there is one character who still holds plenty of storytelling potential: Lucifer's and Chloe's daughter, Rory (Brianna Hildebrand).
[Spoiler warning: This article contains spoilers for Lucifer Season 6.]
How does 'Lucifer' Season 6 end?
RELATED: Is 'Lucifer' Season 6 the Last Season of the Show?
Lucifer Season 6 gave fans a somewhat unexpected ending after using a time-travel storyline to bring Lucifer and Chloe's daughter into the mix. Aurora — better known as Rory — shows up seeking vengeance against Lucifer, who has evidently abandoned her in much the same way God did to him.
Lucifer attempts to prevent this from happening, all while grappling with whether or not he truly wants the responsibility of being God. After a near-fatal run-in with Vincent Le Mec (Robert Patrick Benedict), however, the "Deckerstar" family struggles to understand why Rory hasn't returned to her own time. The reason they come up with? Rory's time travel is exactly what prompts Lucifer to disappear — because she convinces him to return to Hell and help the souls there break their loops, just as he did with Dan (Kevin Alejandro).
That's what Lucifer decides to do, leaving Chloe behind to raise Rory on her own. She eventually dies and joins Lucifer in Hell, but Rory's fate is left open. Could the creators revisit her character down the line?
Brianna Hildebrand says a Rory spinoff would be 'fun'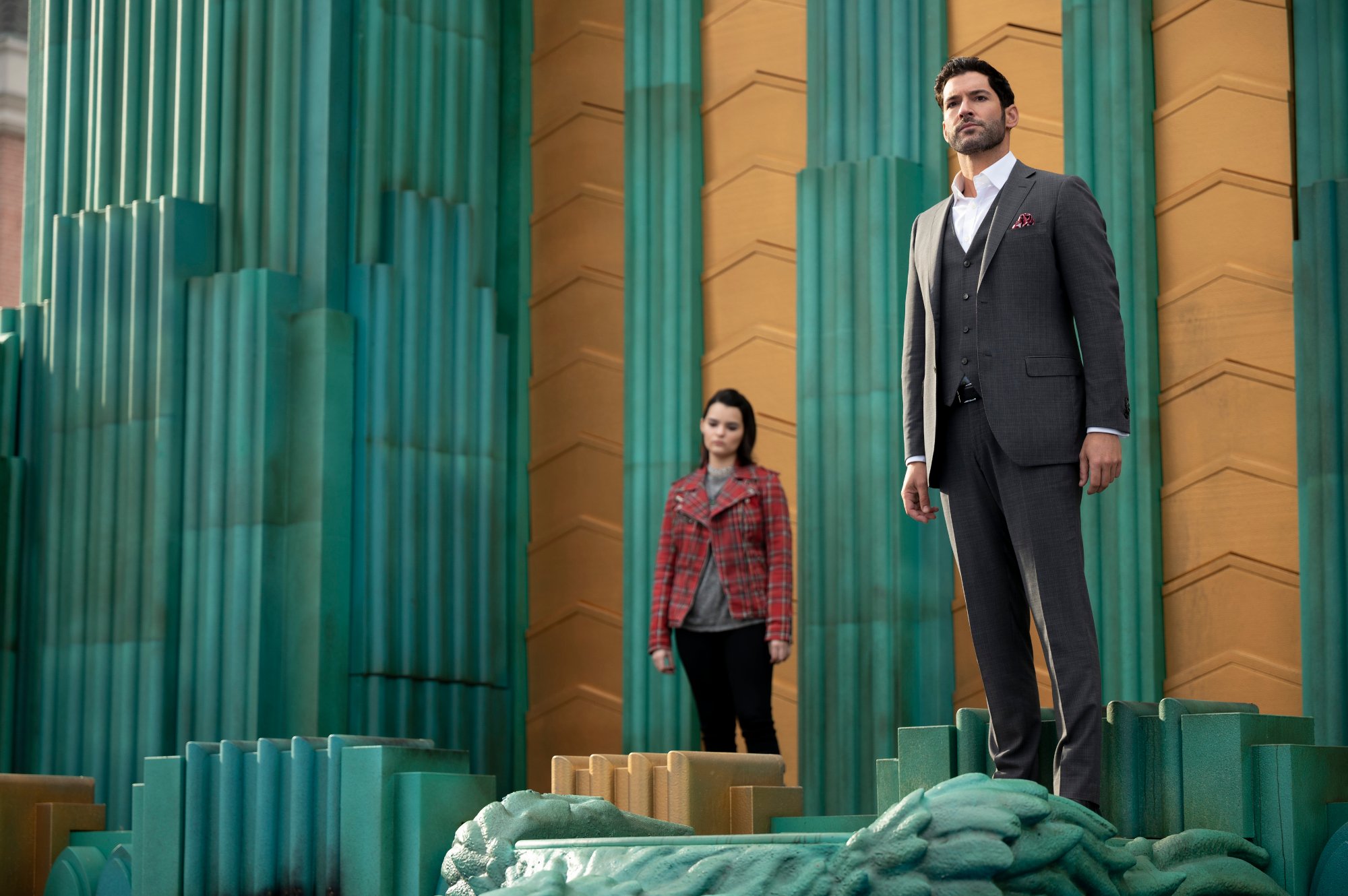 While most of the adult characters get a concrete ending in Lucifer Season 6, there's still an opening for the creators to return to Rory's story. Her life beyond Chloe's death remains one big question mark, and given that she's half-angel, it surely could get interesting down the line.
Speaking with TheWrap, the actor admitted she'd never considered the possibility of a spinoff centered on her character. However, Hildebrand seems enthusiastic about the idea.
"Wow, I haven't thought about that," she said. "That would be really fun, though."
It certainly would be entertaining to return to this world from a new perspective, especially after some time away. Whether or not it's actually on the table is another story.
'Lucifer' showrunners seem satisfied with season 6
RELATED: 'Lucifer' Stars Tom Ellis and Lauren German Recall 1 of Their Favorite Episodes to Film
While the Lucifer creators can certainly move forward with Rory's story, it's unclear if they'll ever actually return to it. Lucifer Season 6 marks the second time showrunners Joe Henderson and Ildy Modrovich have attempted to wrap up the show — and the duo seems satisfied with the ending they came up with. In fact, they almost didn't go forward with season 6 for that reason.
"When they called us saying, hey, JK, we actually do want a Season 6 if you guys have a story, we were like, no, we're good," Henderson told Collider. "We don't, we love our ending, we love everything, we're super happy, thank you, but no, thank you."
Netflix let them consider the offer, though, and the pair eventually brainstormed the story for Lucifer's final season. According to Henderson, their decision to go through with it was the result of a lot of long discussions:
"And they were like, just think about it. And you know, we're writers and, once you're given an opportunity to see if there's more story, you're going to start looking, and we sat down with the room and we sat down with each other and just talked through it a lot."
Given how reluctant the showrunners were to pursue another season, it doesn't seem likely they'll return to Lucifer any time soon. They've repeatedly confirmed season 6 is the show's last hurrah. That doesn't prevent them from tackling spinoffs, but they haven't teased that possibility either. With that in mind, fans will have to enjoy the original series for the time being.
All six seasons of Lucifer are currently streaming on Netflix.