'Lucifer' Season 6: How the New Episodes Changed Season 5's Original Ending
'Lucifer' Season 6 gave showrunners Joe Henderson and Ildy Modrovich more time to bid farewell to the show and its characters. How did that alter 'Lucifer' Season 5's original ending?
Lucifer almost ended multiple times since its premiere back in 2016, but the show took its final bow for real when season 6 arrived on Netflix in September. The Tom Ellis-led series moved homes after its first cancellation, being picked up by Netflix when Fox no longer wished to continue it. But even Netflix struggled with Lucifer's future, and the streamer originally canceled it after season 5.
Netflix later undid that decision, giving the creators more time to construct a proper sendoff for the show and its characters. However, they'd already planned out their finale for season 5 — and it could have looked slightly different than the one fans got.
[Spoiler warning: This article contains spoilers for Lucifer Season 6.]
'Lucifer' was originally supposed to end with season 5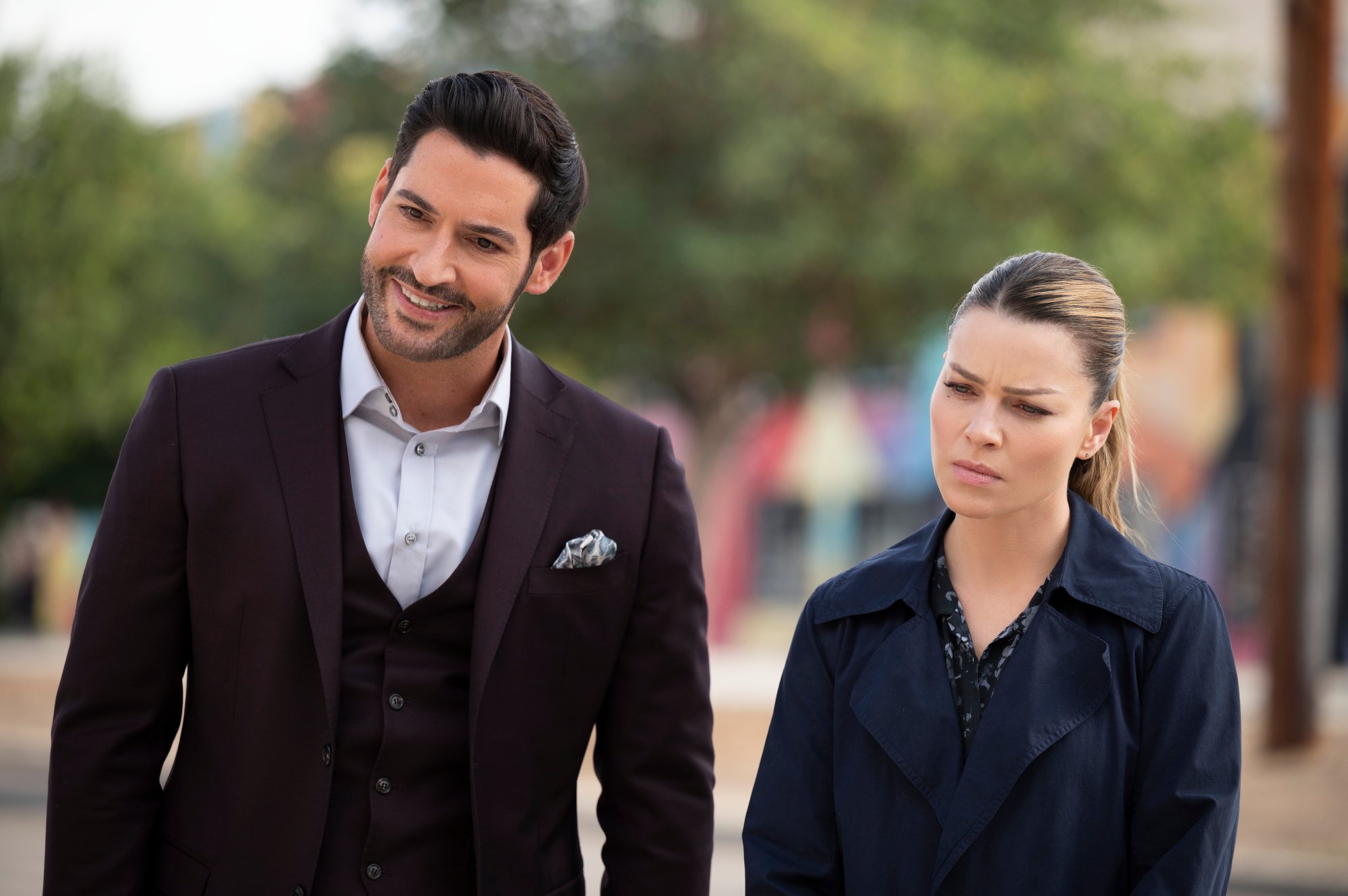 Back in 2019, Netflix renewed Lucifer for season 5, clarifying that this outing would be the show's last. They initially allocated 10 episodes for its final run, eventually upping that number to 16 and breaking the season into two separate installments. Even then, fans weren't thrilled with the development.
In June 2020, Netflix undid its decision to end Lucifer after five seasons, announcing that the show would get a sixth outing — one that would, as the show's official Twitter put it, be "final FINAL."
By the time Netflix decided to move forward with another season, showrunners Joe Henderson and Ildy Modrovich had already completed scripts for season 5. They almost didn't agree to more episodes because they were satisfied with the ending they came up with.
"When they called us saying, hey, JK, we actually do want a Season 6 if you guys have a story, we were like, no, we're good," Henderson told Collider. "We don't, we love our ending, we love everything, we're super happy, thank you, but no, thank you."
Of course, the pair eventually changed their minds about that. Even still, they kept the main foundation of Lucifer's original season 5 ending.
The showrunners planned the same ending for Lucifer and Chloe
Despite getting another season to tell Lucifer (Tom Ellis) and Chloe's (Lauren German) story, Henderson and Modrovich didn't change the couple's season 5 ending. More episodes allowed them to build on what they had planned, but they kept their original focus.
The creators told Collider that Chloe and Lucifer were always going to wind up separated, and they'd always planned for the "end point" to be her death:
"It was the idea that Chloe has a calling on Earth, Lucifer has a calling in Hell, and understanding that they had to be separate for a bit until they could be together again. But again, with this point of season 6, we're able to really dig into the why."
The appearance of Lucifer and Chloe's daughter, Rory (Brianna Hildebrand), plays a large role in that "why." It's unlikely they would have had time to write her — or a time-travel plot — into Lucifer's fifth season. In that regard, the ending unraveled differently than planned.
Of course, the reason behind the "Deckerstar" ending isn't the only thing Lucifer Season 6 allowed the creators to explore in further depth.
How did 'Lucifer' season 6 alter the original ending?
The changes made when Lucifer received a season 6 mostly have to do with the show's supporting characters. When Henderson and Modrovich believed season 5 was the show's end, they had to focus on Lucifer and Chloe. That left characters like Ella (Aimee Garcia), Maze (Lesley Ann-Brandt), and Eve (Inbar Lavi) with less elaborate storylines in the final episodes.
With another whole season, they were able to build more thorough plots around those characters. Ella got to find out the truth about Lucifer in a more grand way than she would have in season 5.
"For instance, Ella, she did find out about the truth, but in season 5, it was that she was babysitting Charlie, and Charlie's wings came out, you know what I mean?" Modrovich explained to Collider. "And then Linda and Amenadiel come home and they're like, oh, we might need to explain something. And she was like, I get it. So it was a very small mini-encapsulated version of what she went through in season 6."
Maze and Eve also got to celebrate their love with a big wedding ceremony. According to Modrovich, their happy ending looked different in the original script:
"We really got to spend the time to say goodbye to these characters that we love. Maze and Eve, in our original season 5 mini-ending, they were just going to get on a motorcycle and ride off into the sunset, but we got to have a wedding."
With all of this in mind, it's probably a good thing Netflix greenlit Lucifer for season 6. Doing so allowed the creators to deliver a more satisfying ending to the fanbase — one they simply wouldn't have had time for in season 5.