'Lucifer' Season 6: Who Plays Rory? Here's Why She Looks So Familiar
After three outings on Fox and three more on Netflix, Lucifer Season 6 finally brought the hit series to a close. The new episodes, which dropped on Netflix on Sept. 10, gave the beloved characters a proper sendoff — albeit an emotional and somewhat unexpected one. A character named Rory (Brianna Hildebrand) changed the game for Lucifer (Tom Ellis) and Chloe (Lauren German), leading both to a bittersweet ending. Who plays Rory in Lucifer Season 6, and where might viewers know the actress from?
[Spoiler warning: This article contains spoilers for Lucifer Season 6.]
Who plays Rory in 'Lucifer' Season 6?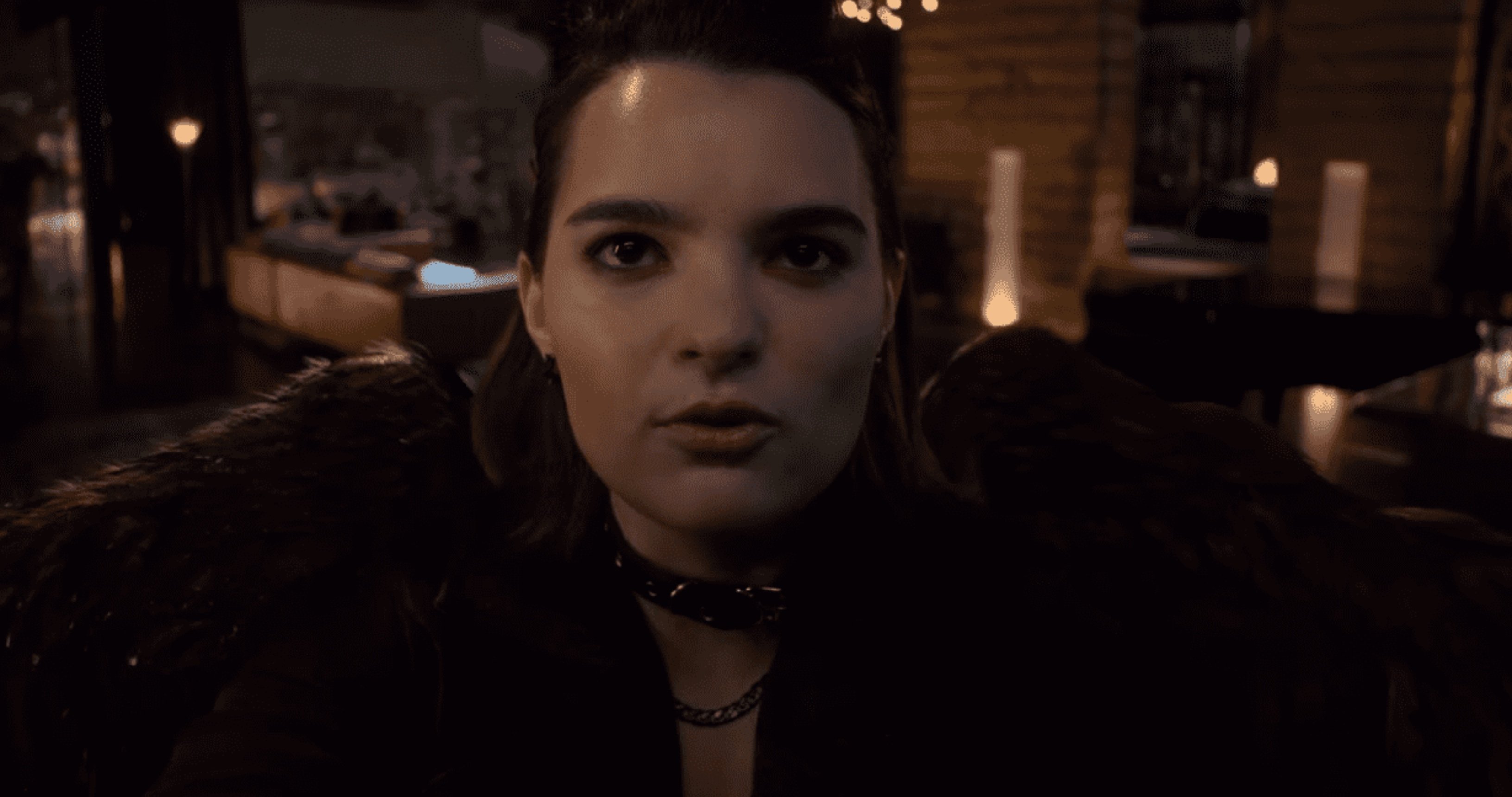 Rory proves a pivotal character in Lucifer Season 6, bringing fans one of the show's biggest surprises yet. Ahead of the new episodes' arrival, many fans believed Rory would be one of Lucifer's angelic siblings. The trailers alluded to a familial bond between the pair, and they suggested she would serve as an antagonist for Lucifer's main characters.
Those things turned out to be true, but Rory isn't one of Lucifer's siblings. Instead, she's his daughter with Chloe — and she's traveled back in time to enact revenge on her father for abandoning her. She first appears in "Yabba Dabba Do Me," the much-anticipated animated episode of the final season.
As for who plays Rory in Lucifer Season 6, that honor goes to Brianna Hildebrand. The 25-year-old actress gives a compelling performance as Lucifer's daughter, who is every bit as sympathetic as she should be. Of course, this isn't Hildebrand's first time bringing a character to life on-screen. Where might viewers recognize her from?
Here's why Brianna Hildebrand looks so familiar
Those wondering where they've seen Hildebrand before might recognize her from the Deadpool movies. Prior to playing Rory in Lucifer, the actor portrayed Negasonic Teenage Warhead alongside Ryan Reynolds' Merc with a Mouth.
While many viewers are likely to know Hildebrand from Deadpool, she also appeared in other shows before signing on for Lucifer. She appears as Verity in Fox's The Exorcist TV series and Elodie Davis in Netflix's Trinkets. Needless to say, Lucifer is not her first rodeo — though it may become one of her most memorable.
Could 'Lucifer' fans see Rory beyond season 6?
RELATED: 'Lucifer' Stars Tom Ellis and Lauren German Recall 1 of Their Favorite Episodes to Film
Although season 6 marked the end of the road for Lucifer, could fans see Hildebrand reprise her role as Rory? It's not likely to happen anytime soon, but if recent reboots and reprisals tell us anything, anything's possible.
In fact, during an interview with TheWrap, Hildrebrand was asked about the potential for a Lucifer spinoff focused on her character. Although there's nothing in the works, the actor seemed interested in the idea.
"Wow, I haven't thought about that," she said. "That would be really fun, though."
It certainly would be interesting to look at the world of Lucifer from an all-new perspective, and there's plenty of ground to cover with Rory's character. It's unclear if Netflix will ever build on the series. In the meantime, fans can rewatch the older seasons for laughs and drama.
Lucifer Season 6 is currently streaming on Netflix.