'Lucifer' Star DB Woodside Teases What's Ahead for Linda and Amenadiel
Lucifer is finally making its way back to Netflix. Linda and Amenadiel were trying to navigate the struggles of being new parents the last time we saw them. But according to star DB Woodside, season 5B will have a lot more in store for the angel and his psychotherapist ex.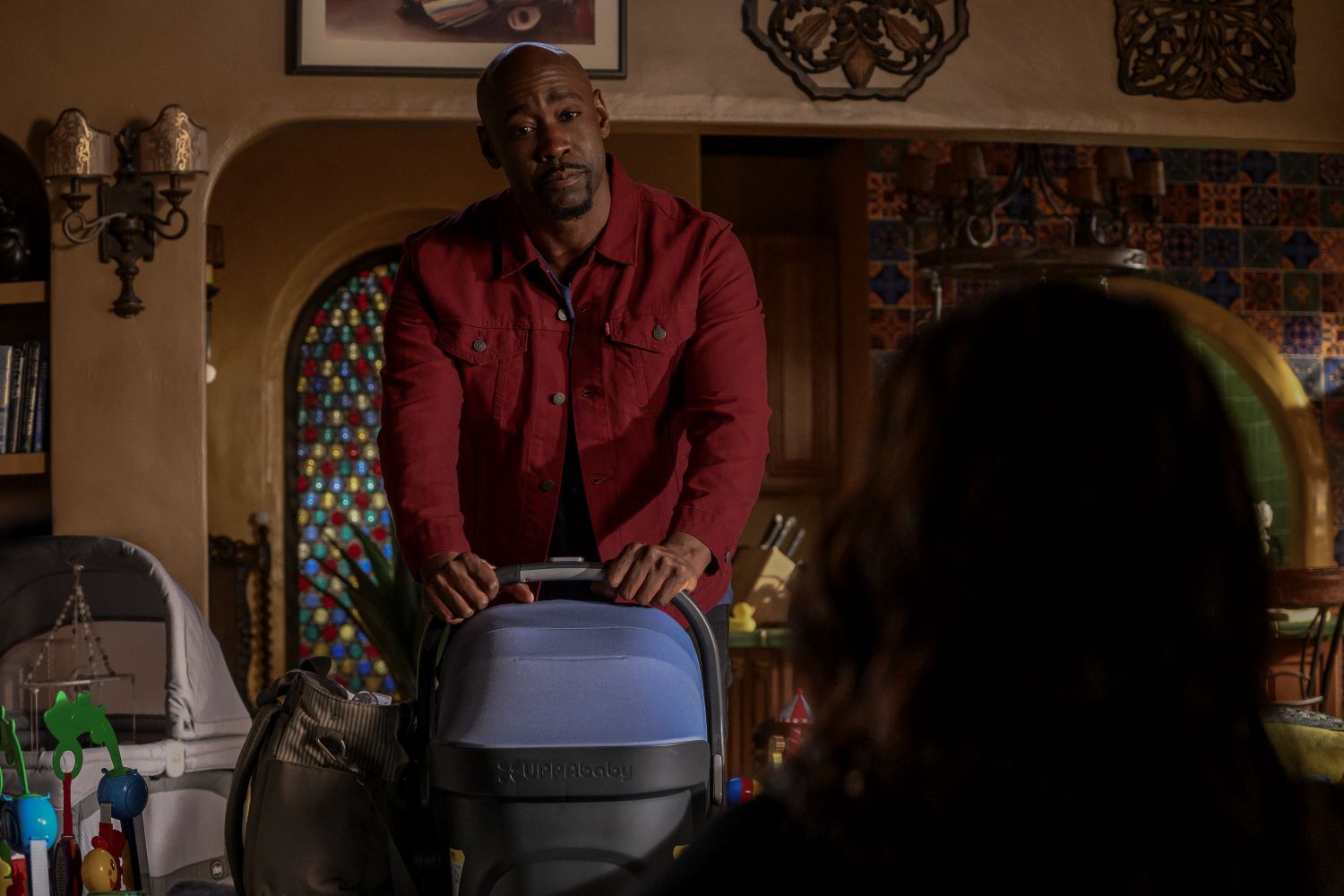 DB Woodside says Linda and Amenadiel's relationship will grow
In the first half of Lucifer Season 5, Amenadiel (DB Woodside) and Linda (Rachael Harris) decided to split but remained devoted parents to their newborn son. And while romance may not be in the immediate card for the two, Woodside revealed that their friendship will continue to grow.
"Amenadiel and Linda have developed a really beautiful friendship and have happened upon a great way to co-parent," he said in a recent interview with TV Line. "I think they're friends forever, — They're definitely in for some more ups and downs of being a parent, but I don't think Amenadiel could ask for a better partner than Dr. Linda."
RELATED: 'Lucifer' Star Drops Major Update About Season 6
Woodside, who also directed a few episodes this season, also noted that in season 5B, Amenadiel will struggle with the realization that their son is an average human.
"Well, he's crushed," said Woodside. "It's taken a long time — what, a couple of millennia? — for Amenadiel to see humans as more than just pets, right? So to actually be faced with the idea that his own son, his own flesh and blood, might simply be a human is a lot for him."
What else can fans expect from 'Lucifer' Season 5, Part 2?
The Lucifer season 5A finale found Lucifer (Tom Ellis) and Amenadiel battling it out with their brother Michael and Mazikeen (Leslie Ann-Brandt). Season 5B will pick up with the devil and his cohorts as they navigate their celestial lives now that his dear old dad, God (Dennis Haysbert), is in the picture.
According to Woodside, the presence of God will weigh huge on all three brothers. And they will have no choice but to stop their fighting.
"5B picks up literally two seconds from where we ended, and yes, Amenadiel is absolutely embarrassed, humiliated that God saw him behaving the way that he was with his brothers because as the oldest, he's really supposed to be the one that sets the example, and he was not doing that," Woodside told TV Line.
"I don't think [God] has to break up anything," he added. "I mean, he's God, so his children are going to fall in line quickly!"
When does 'Lucifer' Season 5, Part 2 premiere?
Season 5, Part 1, of Lucifer made its Netflix debut in August 2020. And since then, fans have been anxiously waiting for the next installment.
The show saw delays due to pandemic-related issues, which is why the season was split into two. But luckily, viewers won't have to wait much longer.

As announced by Netflix, Lucifer Season 5B will hit the streamer on May 28. The second half of season 5 will air with eight episodes, similar to the first.
Does 'Lucifer' Season 6 have a release date?
Netflix renewed Lucifer for a sixth and final season in June 2020. Production on season 6 has officially wrapped. But as of now, the streamer hasn't revealed an official premiere date.
However, we know that season 6 of Lucifer will be much shorter than the previous seasons. The final installment will conclude the Morningstar story with a total of 10 episodes.